Sure some of the April fool ideas didnt go well but thats no reason to stop being fun altogether. Even if you are adamant enough to play a fun prank on your siblings or buddy make sure to keep it harmless. And to add a little fun and spice we have gathered some silly and fun pranks for you. Why wouldnt we? All Hail, its national prank day. As a famous April fools quote goes: Everything is Funny As long as it is happening to somebody else- Will Rogers.
Well, we arent sure if he really said that or not after all its April fools day! Just kidding it is a real quote and it fits perfectly to the occasion.
Those pushing your friend in the pool and pasting the ˜Slap me poster on their back is kind of unlikely to happen because of all the social distancing but who says you cannot prank them on the phone? And making the best of April fools pranks this year lets start with some basic ideas to prank your friends on the phone and other creative ways too.
Visit: Shein Coupon Code
April Fools Pranks for Friends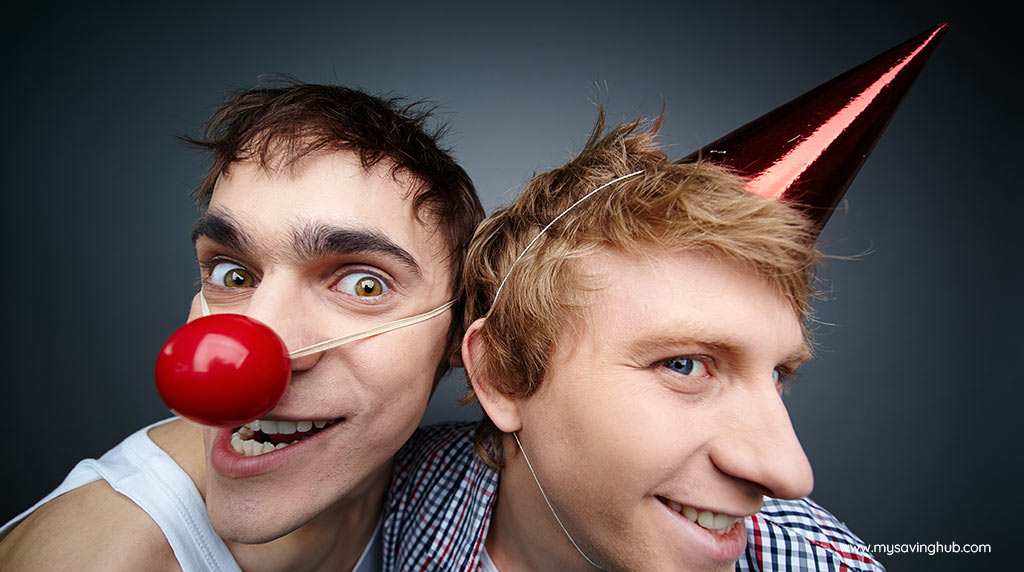 Starting with a rather basic and harmless one, how about you wait for your best friend to text you randomly? Maybe they are texting you to invite for a coffee and then not show up. Better safe than sorry. The basic rule to get out of such stood-up meetups pranks on your friends is to play a prank back on them. So when your friend texts you on 1st of April for a cup of coffee ask them ˜Who is this? pretending you dont know the person they are texting will obviously make them second guess the number they have typed.
Whats the one message that could get everyone riled up with anxiety? We need to talk! This simple text message can remind a person of their worst mistakes and horror dreams. Text you friend ˜We need to talk and as soon as they respond send them the texting dots GIF. If you dont have it then download the ˜Texting Dots gifs from google and send it to them. As they see those three dots anxiously jumping on their screen they will be sitting straight to let you finish what you want to say. This prank works great on your significant other too.
The cracked screen can send shivers down everyones spine. This easy prank is not only limited to your friends but you can play it smartly with your friends and family. All you need is to get your hands on their phone and you can download the broken screen wallpaper and put it on. The next time they turn their screen on dont forget to notice their reaction!
Know someone who has birthday on 1st April? You couldnt get luckier! Send your friend a birthday gift this April fools day. As a part of April fools ideas the spider box prank from amazon is a great pick. As excited they will be to get a gift the jumping fake spider will skip their heart. And who says you can only do this with a friend who has birthday on 1st April? We dont think there is anyone who doesnt love gifts.
April Fools Pranks for your Significant Other

Whats love if it doesnt embarrass you? How about doing a little public fun. Fetch your moment and get your hands on your significant others phone and change their ringtone to an embarrassing one. While they are at a meeting or a lunch with friends call them and enjoy the fun.
The famous pregnancy scare prank. Although its too common on the 1st of April and maybe your boyfriend is already expecting it but with the right tools and perfect acting you can still ace it (we believe in you). Get a fake positive pregnancy test and leave it on the side table of your boyfriend. Or maybe tell him when he comes back from a chill nigh out with friends. Either way its a great way to have a little fun.
The soap bar prank. One of the nastiest and amazing pranks ever. Take out an ice cream bar from the packet. Try not to rip the packet. First enjoy that delicious ice cream bar and once done, take a soap bar with almost same shape and size. Dip it in chocolate or any other flavor your boyfriend or girlfriend likes. Put it back in the packet, seal it and freeze it. The prank begins when they take the first bite from the ˜Ice cream.
While women are scared to death of cockroaches men are most likely to hate spiders. Those 8 legged creatures can send shivers down their spine and if your boyfriend is one of those then this is the best prank for you. Get a fake spider and place in on the top of the sink or even the closet in the bathroom. Dont try to buy a really big spider as it could scare them too much. However a little cute one will be enough.
Guys keep their desktops cleaner than their rooms and thats a fact! Fill your boyfriend's PC desktop with random file shortcuts. Then copy and paste them until you have at least ten copies of each icon stacked on top of one another. Take a screenshot of your workspace (including all of the icons) and use it as your desktop backdrop. He'll be frustrated by all the icons at first, then he'll start removing them, which will work for a bit. He'll eventually lose the ability to pick icons because they're part of the background picture, and he'll be left with a cluttered desktop before you share your password.
April Fools Pranks for your Kids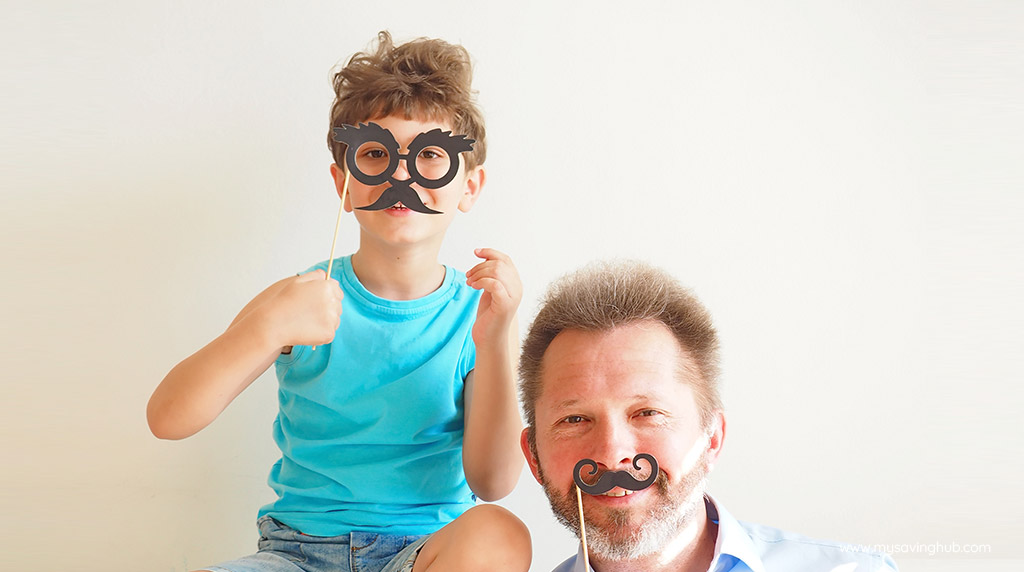 Check Out The 14 Best (Not Fake) April Fools Day Sales Don't Be A Fool To Miss These!
Children are easily scared. This is an ideal prank for your heavy sleeper. While they are enjoying a good nights sleep shift them from bed to the couch and when they wake up all confused tell them they are the ones who asked your permission to sleep on the couch *Evil laughs*.
As Easter comes on 4th Of April this year, April Fools' Day comes closer to Easter Sunday. It's the ideal time to let the Easter Bunny have some fun in your kids' Easter baskets. Remove the foil from the foil-wrapped chocolate eggs with care, then repurpose the wrap to cover individual grapes for a delicious (and silly) treat.
Place some cutout eyes and lips on the fruits and tell them April fools brought eyes and mouth to all the fruits in the home. They will be surprised and amazed how that tiny living speaks can see like them.
Cover some dates with food coloring and tell them its candy. As they chew excitedly they will be greeted with something sweeter and healthier. Or maybe they wont even realize until they are done chewing all those colorful treats.
April Fools Day Pranks for your Parents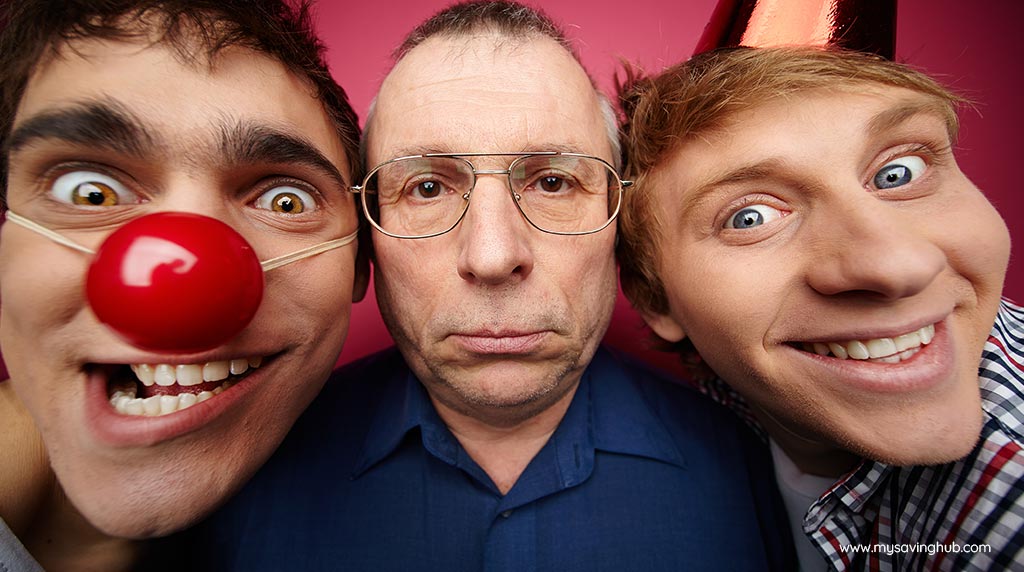 Read more about the best and worst April fool pranks and an ultimate collection of April fools memes to forget the burger king prank now!
What do parents hate more than pranks? Parking tickets. How about you combine them both. Get a pack of fake parking tickets and as your dad steps out of the car to buy milk or grocery place it under the windshield? Tell him a cop put it for parking in the No parking area. His response will say it all. Although dont drag it for too long as we mentioned before parking tickets really scare parents.
Parents are most skeptical when it comes to believing in movies and fiction. Who believed in time traveling specifically not our parents? To make a little April fools day joke here is an idea. How about you write down specific post its from their future self to the present self. We know its pretty unbelievable but you can experience the element of surprise for a few seconds.
Scaring your mom with stale food is something that never goes out of style. The famous bread gone bad prank is both fun and harmless. After all, its our parents and there is a limitation to the mischief we can do with them. To play this prank just open the break and use the top slice. Pour one to two drops of green food color to give a fungus texture. Dont overdo it and dont waste more than one slice. If you think you are not good at creating fake mold, you can purchase an anti-theft mold bag and place the bread in it.
Does any of your parent has the apples iPhone 12 max? If yes then you are in great luck. To buy a dummy iPhone 12 and exchange it for their newly purchased expensive phone is something really fun and playful. Once they hold the phone and try to open it they will be scared as why their phone doesnt work.
April Fools Day Pranks for your Siblings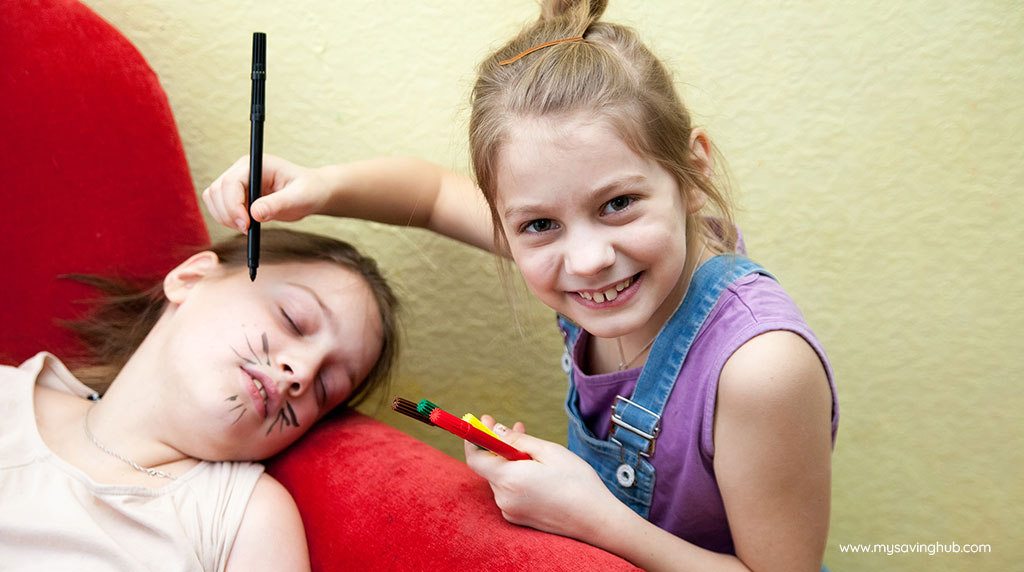 There is nothing more fun than pranking your sibling with something silly yet scary. And with our creative April fools ideas for pranks this year, your sibling is surely going to despise you even more (just kidding, its all fun and games). The potato chip snake can jump prank had to be on our list and without it there is no way you can have a solid laugh. If one of your siblings is guilty of stealing your potato chips but doesnt admit it, this is the right way to set them on track. Place these chips anywhere they may find it but not too obvious and the scary fake snake will surely give them a lesson of a lifetime.
Another great idea is to place a shock pen in their pencil box or even on their diary. As they sit to scribble down the important things totally unaware of what is going to hit them, the shock pen will make up a great prank.
The fake toilet paper prank never gets old and there is no reason you should give it up. The most amazing advice is to do it every year and this is as harmless as any prank could be. Replace all the toilet papers in your home with fake no tear ones. As your family members get done to use the toilet paper they will be troubled to tear it.