Who said Black Friday Sales are the only way to go easy on your pocket. After all its not wise to wait a whole year for that one special day to save yourself some amazing deals and discounts. That being said, many sellers also realize the urge to give their customers great deal of offers and discounts. The bug buy president day sale is a living proof how and why brands make the best of special events to treat their customers in the best possible way.
Maintaining the tradition of being kind and generous on big days like president day, the big buy president day sale is your chance to swipe your cards and get yourself some of the best deals. The brand has announces the vast deal of amazing offers on home appliances which include, TV, refrigerator, dishwasher, microwaves, top and front loaders and many-many other items we desire to purchase but our budget is too tight to allow us to.
Dont worry! Its pretty overwhelming with the best buy president day sale but with our close filtration and top pics you can save yourself some time and extra bucks.
Cool your Pocket and Your Food
A smart refrigerator can make your life so much better abruptly. By serving cold drinks and chilling bears at the end of the day after a tiring hot time, investing in a great refrigerator is the right choice. And this best buy president day sale, is here to make your life colder and better.
Whirlpool Side by Side Refrigerator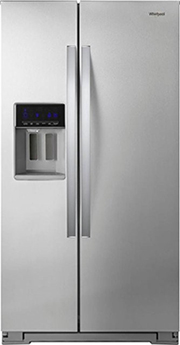 This whirlpool side by side refrigerator is a great pick for your kitchen because it is not only reliable, smart and sleek in design but also great at functionality. With a product height of 68 and 7/8 inches and a 36 inches width this product has a great capacity of 20 cubic feet. Store your turkey large chicken, cans of beers and all you need because this product has great cooling efficiency. And with the best buy president day sale, you can save $300 on this product.
LG Instaview Door in Door Refrigerator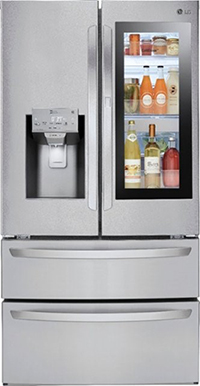 Taking innovation and design to a whole new level, the LG instaview door in door refrigerator is a stylish and functional product. The multiple compartments allows you to store all your food items in a way that is smart and does not clutter all the items inside. The instaview door allows you to check the products without even opening the fridge and let you keep a tab on your list of ingredients.
The door dispenser also allows you to enjoy cool fresh water and ice cubes for your quick party. The two bottom drawers allow you to store meat so the smell does not mix with all the other items. This product is great for large families. And the best buy president day sale lets you avail $650 discount.
A Great Day for Dishes and You
Tired of washing dishes by hand. It takes a lot of time and effort and especially on winter nights you cannot just imagine putting your hand in the water for another dirty plate. If you havent gotten a dishwasher yet then you must take the best advantage of the best buy president day sale and make the most of it.
Kitchen Aid Stainless Steel dishwasher
Kitchen Aid is a reliable name when it comes to home appliances. With a stainless steel make this appliance is resistant to rusting and does not compromise the machines health in the longer run. With a product height of 34 inches and a product width of 23 inches you can make the most of the large capacity. The 3 racks allow you to place all your dishes large to small and get them washed as good as new. The best buy president day sale gives you a whopping discount of $300.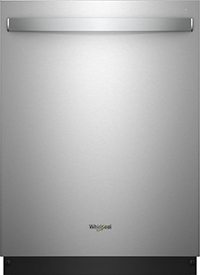 The smart body and sleek design is what makes this product on of the top picks of our best buy president day sale. With a stainless steel body, this product will serve you for years without losing its efficiency and getting old as the time passes. The two racks allow you to wash all your dishes in one go and this is a safe investment if you are a small family of four or so. The tall tub design is what makes this product desirable.
Check Out More Big Sales:
LOWES PRESIDENT DAY SALE
AMAZON PRESIDENTS DAY SALE
PRESIDENTS DAY LAPTOP SALE
HOME DEPOT PRESIDENT DAY SALE
WALMART PRESIDENTS DAY SALE
ASHLEY FURNITURE PRESIDENT DAY SALE
THE PRESIDENT DAY MATTRESS SALE