Are you a movie lover? Do you like to watch Scary Movies? Looking for the best horror movies on Netflix? Netflix offers movies from almost every genre imaginable, but if your taste in cinema is limited to ghost stories and slashers, rest assured that the platform's horror movie selection is a hellishly exquisite curation that we highly suggest.
More than 3,000 movies are available on Netflix to stream anytime. There are new movies released daily. Consequently, it can be challenging to keep track of all the best scary and horror Netflix movies. You can easily find all the best horror movies on Netflix, thanks to our list, though. It is regularly updated to guarantee that every movie is still accessible on Netflix. Also, at mysavinghub, we have some exciting saving options for you. By using a Netflix coupon, you can save on all these horror movies.
The best place to start your search for a terrifying Netflix movie is here. If you're not willing to put in the effort of sorting through row after row of spooky titles, we've already done the heavy job for you. Here is our ranking of the best ghost movies now streaming on Netflix.
BEST HORROR MOVIES ON NETFLIX- THAT YOU WILL SURELY LIKE
Things Heard & Seen (2021)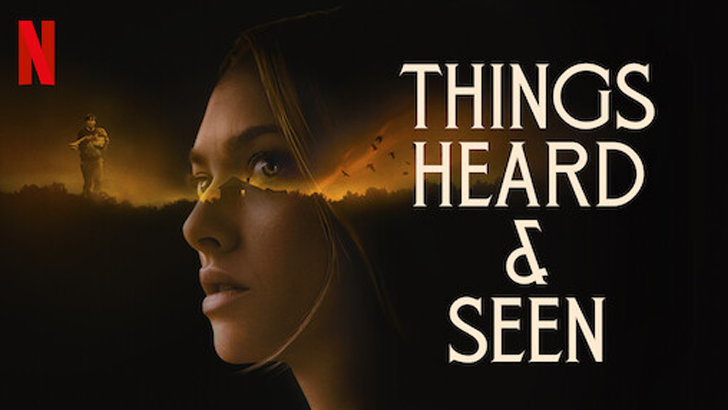 After fleeing Manhattan, the Clare family relocates to an old farmhouse in the Hudson Valley. The character played by James Norton, George Clare, is so enamored with his new teaching position that he practically leaves his wife and kid in order to pursue a passionate relationship with one of his students. George Clare is the reason the family moved. Spending her days, there is Catherine (Amanda Seyfried), who is increasingly troubled by a ghostly presence and who feels lonely.
As a number of otherworldly apparitions and artifacts begin making themselves known to Catherine, George's own skeletons begin to ambush him and his family. Things Heard & Seen depicts an atmospheric home and the helpless victims sentenced to wander its halls forever. The film is less about ghosts as it is about the breakdown of one American family.
Eli (2019)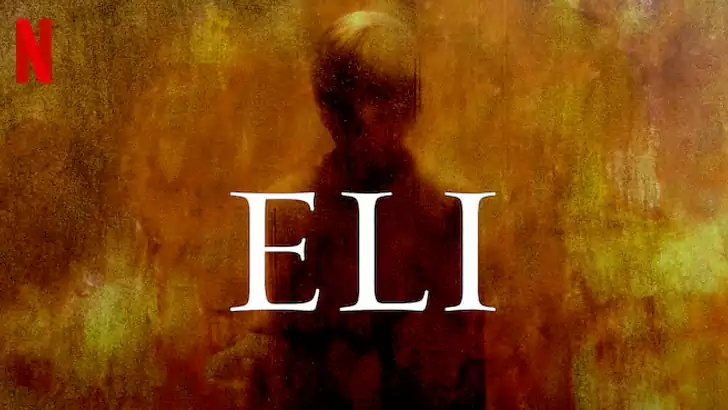 If hospitals terrify you, Eli, a movie about an 11-year-old boy who suffers a severe illness and checks into a facility that says it can help him, is not for you. But how effective is the experimental therapy? Eli initially had a similar outward appearance to The Kid in the Plastic Bubble with Ghosts. It tells the story of a little child being treated for a rare and undiagnosed illness that makes him allergic to nearly everything, who is imprisoned in a reputedly haunted house.
However, there is more going on than first meets the eye, and a brilliant twist completely makes up for a sluggish buildup in the end. Eli is a jewel that is misunderstood and is entertaining, terrifying, and, most importantly, fulfilling.
Little Evil (2016)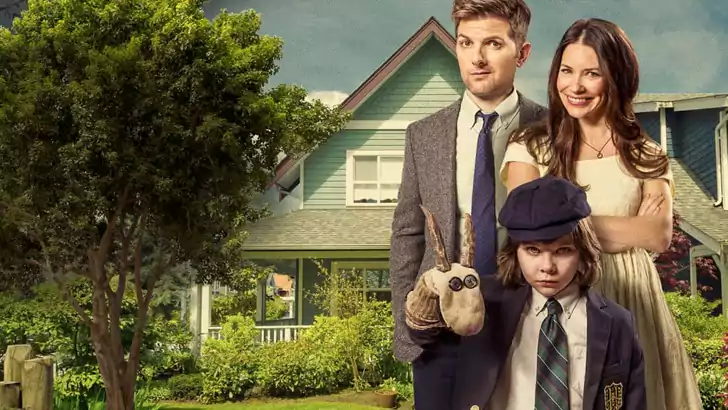 This one has some humor mixed in with the dread. In it, a man attempting to communicate with his stepson believes the boy to be a demon. This ridiculous horror comedy is directed by Eli Craig, a writer as well. The protagonist of the story starts to live out his fantasy life with the woman of his dreams before discovering that his son might possibly be the antichrist.
The script's humorous brilliance features backup performances from a number of comedic heavyweights. This comedy-focused movie, which puts humor before terror, makes light of scary clichés.
Texas Chainsaw Massacre (2022)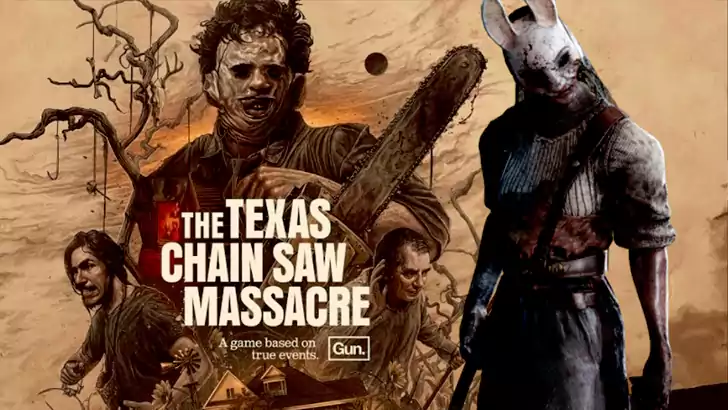 The Texas Chainsaw Massacre franchise has seen highs and lows throughout its nearly 50-year run. The most current entry, Texas Chainsaw Massacre, was released in 2022. It disregards all previous entries in the series and acts as a direct successor to the original from 1974. Our plot centers on a close-knit group of pals that Dante (Jacob Latimore) is a social media star. The gang of pals is unprepared for the emergence of a chainsaw-wielding giant who is refusing to leave a run-down orphanage when they arrive in a little Texas town that they aim to gentrify (much to the dismay of the surviving residents). The Chainsaw franchise's latest direct-to-Netflix entry features violent slasher graphics and dynamic camera work. Still, it lacks some of the tension-building and sensible character motivations of earlier Chainsaw films.
Resident Evil (2002)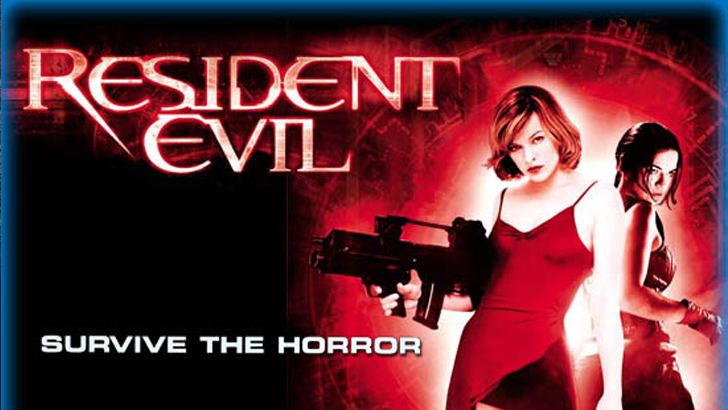 It's campy but mostly takes itself seriously, has some amazing zombies and other monsters, and stars Milla Jovovich and Michelle Rodriguez as two of the best action/horror actors around. The first film in this series from filmmaker Paul W.S. Anderson—who also wrote all six of the stories and filmed four of them—is superb, but the other five are, at best uneven.
This movie will appeal to fans of Resident Evil: Welcome to Raccoon City since it has a strong female lead who is motivated to wipe out the zombies created by the Umbrella Corporation's biotech poisons. If you enjoy high-intensity action and fantastical monsters, you must see this film.
Umma(2022)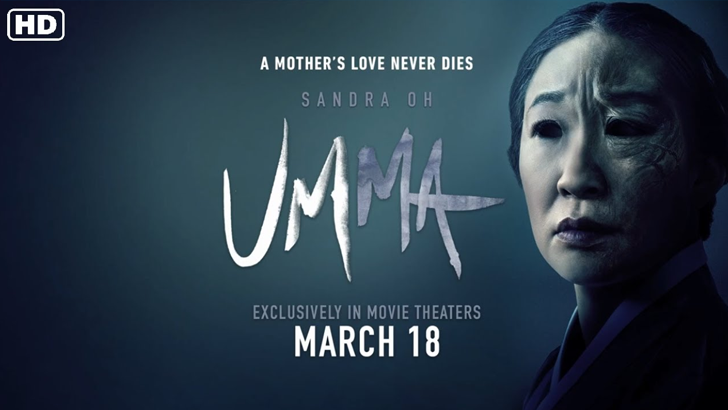 Sarah Oh shows in Umma that she is incredibly comfortable in any role. She plays Amanda in this movie, a Korean immigrant educating Chrissy on a secluded farm distant from modern conveniences. Amanda is concerned about Chrissy saying she wants to leave for college, flashbacks to a horrible past after getting her mother's ashes, and an evil spirit attempting to take over Amanda's body. The supernatural horrors, generational pain, and identity concerns in this movie are successful.
Choose or Die (2022)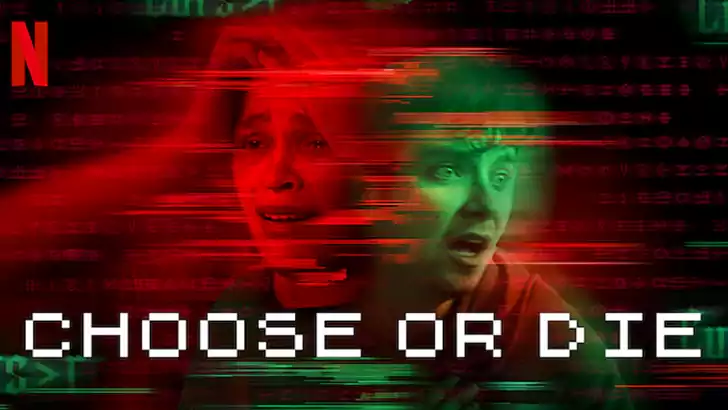 Iola Evans plays Kayla, a window-cleaning college dropout who unintentionally drags her friend Isaac (Asa Butterfield) into the evil CURS>R world, an '80s survival horror game that merges with reality and forces its "players" to make life-or-death decisions in order to survive the terrifying campaign. Choose or Die is co-written and directed by Toby Meakins.
While some viewers may find Choose or Die's heavy-handed jabs at the game industry offensive, it's hard not to appreciate Meakins and his co-creators imaginative world-building.
Ouija: Origin of Evil (2016)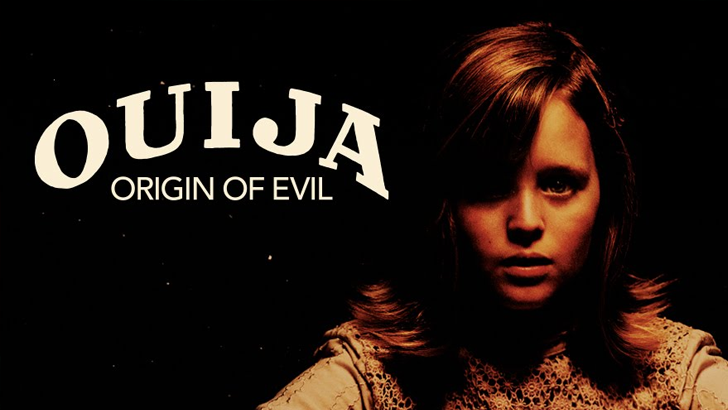 A flawed ouija board is the subject of this prequel to one of the ten most spooky movies ever made. The film takes place in the 1970s, when Alice Zander, a fake psychic, and her two daughters, Doris and Lina, conduct seances for paying customers as a result of Alice's ailing husband.
The younger Doris decides to up the ante by bringing in an ouija board, but it is cursed and shows the pervasive evil in the Zander home by causing them to behave in ways that are all too real and transferring a bad spirit into the girl's body. It is both powerful and terrible.
Fear Street: 1994 (2021)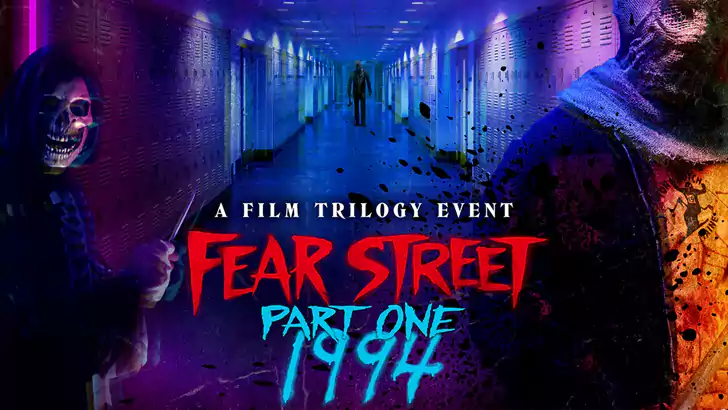 The three-part Netflix adaptation, which is based on the same-named R.L. Stine novel series, begins with Part One: 1994. Our story revolves around Deena Johnson (Kiana Madeira), a local of the notoriously violent neighborhood of Shadyside. The widely held notion that this is the result of a curse imposed by an old witch named Sarah Fier is refuted by Deena.
That is until some of Shadyside's most malevolent residents begin committing heinous crimes against the small neighborhood, plunging Deena and her allies into a desperate struggle for survival. On Netflix, you can view all three installments of the Fear Street timeline. It's a good slasher that sincerely honors its source material.
The Conjuring 2 (2016)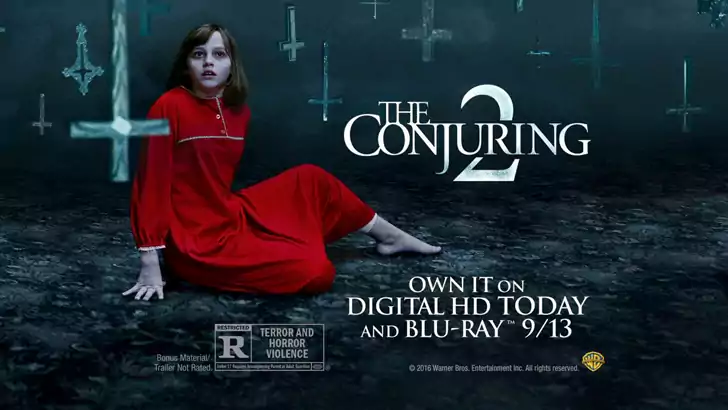 The husband-and-wife paranormal research duo Ed and Lorraine Warren (played by Patrick Wilson and Vera Farmiga) have decided to part ways after Lorraine has a terrifying vision of her husband's murder while visiting the notorious Amityville house. One year later, after Janet (Madison Wolfe) experiments with an Ouija board, the Hodgson family in London starts to encounter a variety of eerie occurrences.
The Warrens decide to go to London to help the unhappy family after hearing about the haunting from the media as the house's strange occurrences become increasingly menacing. However, the Hodgson probe might be the last of them. James Wan doesn't back down from his ability as a director in any way in this robust follow-up to The Conjuring, creating a film that is every bit as rich as the first.
#Alive (2020)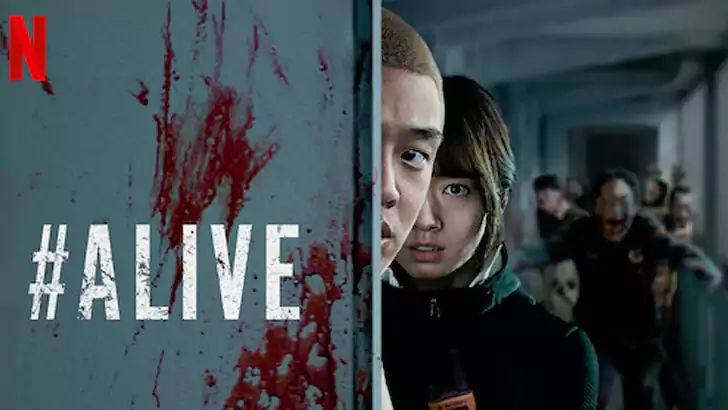 When legions of the undead have taken over, sometimes the only course of action is to flee and wait for better days. Joo Ah-in performs Oh Joon-woo, a captive zombie invasion survivor, in the movie #Alive. When Joon-woo finds that his family has disappeared, he is left alone in his apartment, unable to communicate in any way, and everything seems to be lost. Until a red laser pointer dot appears inside his apartment.
Joon-woo gets up, hoping that another survivor is nearby, and searches for a way out of his hellish house. #Alive reveals terrors in colossal and unexpected ways over the course of its more than hour-long running time. It moves quickly, is filled with gore, and features gripping performances.
Bird Box (2018)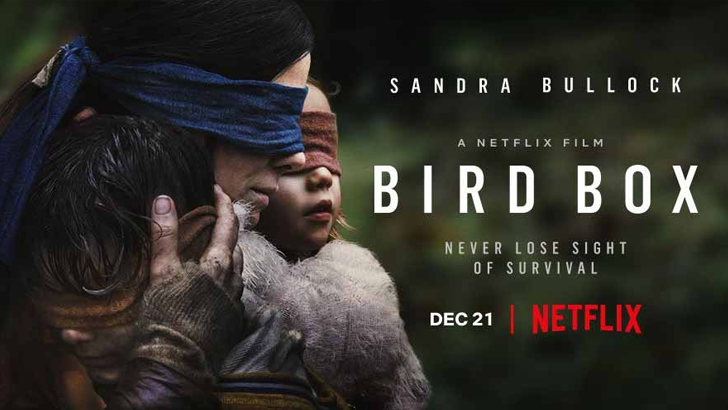 Both Susanne Bier's 2018 genre thriller Bird Box and Jon Krasinski's A Quiet Place deal with similar narratives, most notably how humanity must rely on its keen senses to survive in a world that has seen a near-apocalyptic event. A terrible apparition that, upon seeing it, drives a person insane and compels them to commit suicide is described as having entirely destroyed the world in the novel Bird Box. Five years after the ghost first appears, Malorie Hayes (Sandra Bullock), who is raising two kids—including her own—seeks salvation with the kids. The kids are Vivien Lyra Blair and Julian Edwards.
The trio, however, must survive without their sight by navigating a devastated environment. The film adaptation of Josh Malerman's 2014 book of the same name, Bird Box, stars Sandra Bullock as the titular character and presents a fascinating idea that may be taken in a number of entertaining directions. Even if the film has a lot of flaws, it is unquestionably interesting and fascinating.
The Ritual (2017)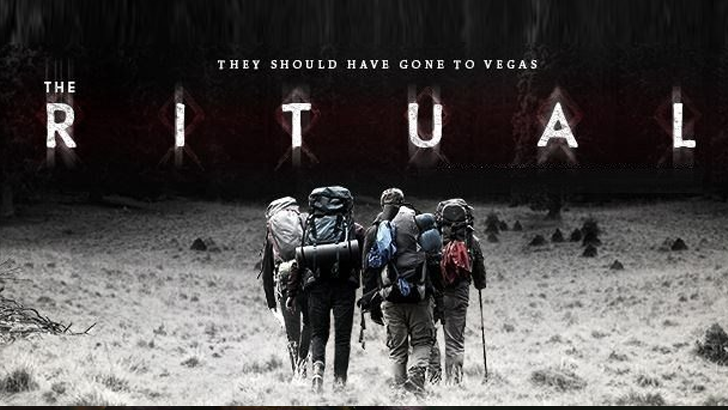 In the film The Ritual, four friends are walking the Kungsleden route in northern Sweden when they remember a fifth buddy who had just been killed at a convenience store. Due to his intoxicated behavior putting his friend in danger in the first place, Luke is especially heartbroken at the loss.
Luke is also the one in the group to realize that the gang is experiencing more than simply memories when, during their disastrous diversion, he spots a wooden deer shrine in an abandoned home. The Ritual is a cross between The Hills Have Eyes and Euro-horror that, in an effort to keep the genre contemporary, combines a well-known trip with creature feature impulses.
Hush (2016)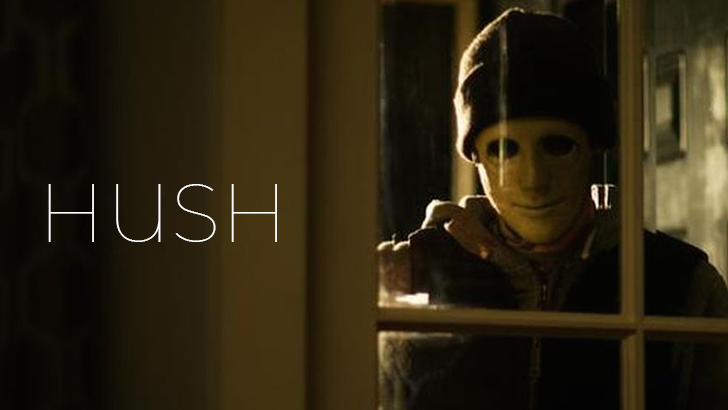 Hush by Mike Flanagan is a sophisticated horror movie that will have you on the edge of your seat since the terrifying events might easily occur to anyone. Before a masked assailant (John Gallagher Jr.) killed Maddie's nearest neighbor and decided to stab Maddie next, author Maddie Young (Kate Siegel) led a peaceful existence in the wilderness with her cat. What follows is a particularly horrifying game of cat-and-mouse as Maddie battles the unknown lunatic for her life, a task made ten times more challenging by the fact that Maddie is deaf.
Something the masked invader discovers eventually. With Hush, Flanagan turns the killer sub-genre on its head. Hush is a movie full of huge and small, rapid-fire scares, with a third act that will have you glued to the edge of your seat.
Apostle (2018)
In the year 1905, Thomas Richardson, played by Dan Stevens, is looking for and rescuing his own sister, Jennifer. Thomas makes his way to the remote Welsh island where, under the guise of a convert, he is being held captive and kidnapped for ransom by a religious sect. Thomas encounters numerous cult members and learns about their less-than-honorable objectives before being thrust headfirst into a mad realm of blood sacrifice and a dark mythos brought to life.
Apostle is a stunning contribution to the folk horror subgenre that is full of scary visuals, excellent performances, and an engaging story.
Frequently Asked Questions
In Kenya, Netflix, one of the most popular and significant streaming services in the world, will offer a free subscription to its mobile plan. After that, users in the market will get access to about 25% of the TV shows and films that are now available for streaming on the website.
It has been said that Stephen King is the
Actor, writer, and stage performer Vincent Price is the father of the horror genre. By restricting his hobbies, a man limits his life. Vincent Price is one of the most recognizable and beloved actors in the annals of the horror genre.
Netflix does not provide free trials, but if you change your mind at any moment, you can adjust or cancel your membership online. All promises, contracts, and cancellation penalties are missing. You may sign up and access every function of Netflix.