Want to know how to get HBO max on firestick? You may watch HBO Max episodes, anime, and movies on your Firestick by following a few simple steps I'll provide you. HBO Max is available in the United States in addition to 39 nations in Latin America and the Caribbean. However, geo-blocking regulations and copyright agreements prevent access to the same material collection for all countries. Due to these content geo-restrictions, HBO Max in the United States has the most well-liked content collection when compared to other countries.
We'll go through how to quickly and easily install HBO Max on Fire TV devices now that it's available on Amazon Fire Stick so you can stream excellent HBO shows, Warner Brothers movies, and much more on Amazon Fire TV.
About HBO Max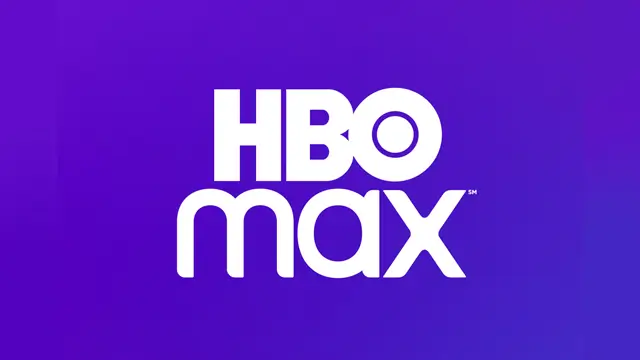 HBO tested several streaming services before settling on HBO Max. Prior to becoming the streaming service we are acquainted with today, it was HBO Go or HBO Now. However, HBO successfully defeated the competition and attracted people to the new app with the launch of HBO Max in 2020. With the introduction of the new service, more shows and movies from other networks owned by HBO's parent company, Warner Media, were introduced. The streaming service's library includes everything, from HBO originals to fan favorites from related networks like Cartoon Network, TBS, and Turner Classic Movies.
The library's collection consists of hundreds of books, including notable winners, DC originals, Looney Tunes, and other cartoons. Currently, an HBO Max membership costs $15/mo for the ad-free version and $10/mo for the ad-supported version. By making a one-year payment in advance, you can save 16 percent on both options. The option to download titles for offline watching is also available in the ad-free edition.
There are other ways to acquire HBO Max, some of which may be less expensive or free. If you have an unlimited phone plan, AT&T may even furnish you with your entire subscription. Many people who now subscribe to HBO through their local cable provider can also get HBO Max at no additional cost. And you know what? you can save up to 50% by using our HBOMax Coupons…
What is an Amazon Fire Stick?
Using Amazon Fire Sticks, which effectively turn your TV into a Smart TV, you can stream a range of internet media, including network TV, specific channels, and subscription services. Although certain services, like Netflix, Disney Plus, and Amazon's Prime Video, require a monthly cost, most of these videos can be accessed for free.
Several Fire Stick models are currently offered. The Amazon Fire TV Stick is available in HD and 4K for roughly $40 and $50, respectively. The 4K device gives a better image with about four times as many pixels, which is the main difference between them.
You may now choose between the less expensive Fire Stick Lite and the more expensive Fire Stick 4K Max. All four come with a remote control that has a built-in microphone and support for Alexa. You only need a functioning Wi-Fi connection and a suitable TV with an HDMI port to get started utilizing the Fire TV device.
Get up to 20% Discount on any product on Amazon by using our Amazon promo codes 20 off anything.
Does HBO Max Firestick Work?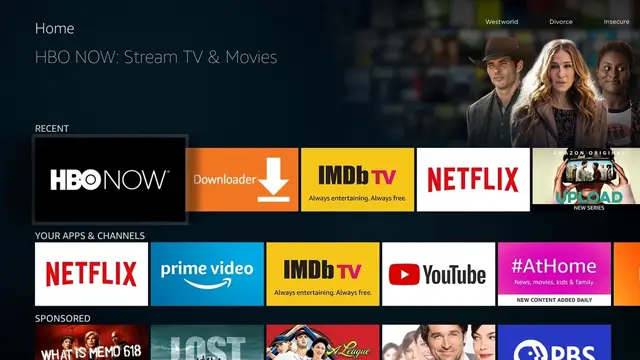 Yes, HBO Max is accessible on Firestick. You must access the Amazon Appstore to download the HBO Max app. Once the app has loaded, you can log in with your HBO Max account and begin streaming. Download the app and join up for a free trial or a subscription if you don't already have HBO Max. HBO Max offers a 7-day free trial to new subscribers.
HBO Max is a premium streaming service that gives users access to HBO's enormous library of original movies, television series, and other material. You may watch your favorite TV shows and movies whenever you want thanks to HBO Max.
How to Watch HBO Max on FireSticks in Steps
Subscribe to HBO Max: To watch HBO Max on any device, you must first have a membership. Find the "Sign Up Now" option on the HBO Max website. You can create your account by clicking here, choosing your plan, and filling out the form that appears. Enter your details, then select Create Account. The next step is to activate your HBO Max account and provide your billing information. HBO Max does not presently provide a free trial, so as soon as you finish making your account, you will be charged.
Launch the Amazon Fire TV device: Activate your device, then go to the home screen.
Locate HBO Max: Look for a place where you can add apps on the home screen of your device. The top navigation bar ought to have an Apps option. Choose this option and either browse or search for HBO Max to find it. Get the app for nothing.
Start HBO MAx Firestick: Once HBO Max has been downloaded to your device, you may launch it from the home screen or app store. Start streaming by entering your account information.
How to Install HBO Max on Firestick
HBO Max installation on your FireStick is a quick and easy process that shouldn't take more than a few minutes. Here is a detailed explanation of how to accomplish it:
Start by navigating to FireStick's main menu.
After that, choose "Settings" from the menu.
From the menu, select "My Fire TV".
By swiping down, select "Developer Options.".
"Apps from Unknown Sources" should be enabled.
How to set up HBO Max on a Firestick
Go back to the main menu and choose "Search."
Enter "HBO Max" into the search bar.
Choose "HBO Max" from the list of results.
For the app to be downloaded and installed, choose "Get" or "Download."
Launch the app after installation, then sign in with your HBO Max credentials.
All there is to it is that! HBO Max should now be operational on your FireStick.
You can get HBO Max Student Discount for just $9.99 a month if you're a student. Only students can take advantage of this special rate.

How to Cancel HBO Max FireStick
To remove HBO Max from your Fire Stick, navigate to Settings from the home screen and select Applications—>Manage Installed Applications. Scroll down to find HBO Max, then click Uninstall.
If you don't plan to use the app again, be sure to cancel your subscription to the app first to avoid being charged a monthly fee. To accomplish this, go to Settings > Billing Information > Manage Subscription. Select Cancel Subscription, then confirm your selection.
The less-priced $9.99/month ad-supported plan is an alternative. There are only four minutes of commercials per hour, so you won't be bothered while watching any HBO Max original content. There may even be a free version of HBO Max.
Frequently Asked Questions
Due to incorrect data or an excessive accumulation of cache files, Fire TV apps might not function. Forcefully exit HBO Max, clean the app's cache, and then reopen it.
By purchasing a $14.99 monthly HBO Max subscription, you can access all of HBO as well as even more movies, TV series, and fresh Max Originals.
Once HBO on Prime Video Channels has been added to your Prime membership, you may access the complete HBO library in addition to a number of cherished classic TV shows, additional blockbuster movies, and brand-new Max Originals.
The ad-supported plan is $9.99 a month, but you'll need to pay an additional $5 to go ad-free to receive HBO Max.