International Women's Day is celebrated every year on 8th of March. As the women day approaches so does the international women's day quotes start marking rounds on social media. Since, women are a powerful pillar of our society: "No nation can ever be worthy of its existence that cannot take its women along with the men. No struggle can ever succeed without women participating side by side with men", it's about time that nations understand the value of women and how they fuel an economy and growth of a country in the best possible way.
Several publicists, leaders, authors, speakers have emphasized on the importance of women being a leading and significant part of a society. The quotes about international women's day highlight the importance of observing this tradition every year. Rather than just focusing on the fun side of this day we have to remember we are bestowed certain responsibilities and as this day approaches those responsibilities need to be addresses.
International Women's Day Quotes
The purpose of international women's day quotes is to reminisce the importance of women in a society. Here are few of our favorite international women day quotes that represent a strong message.
"Life is tough my darling, but so are you" -- Stephanie Bennet Henry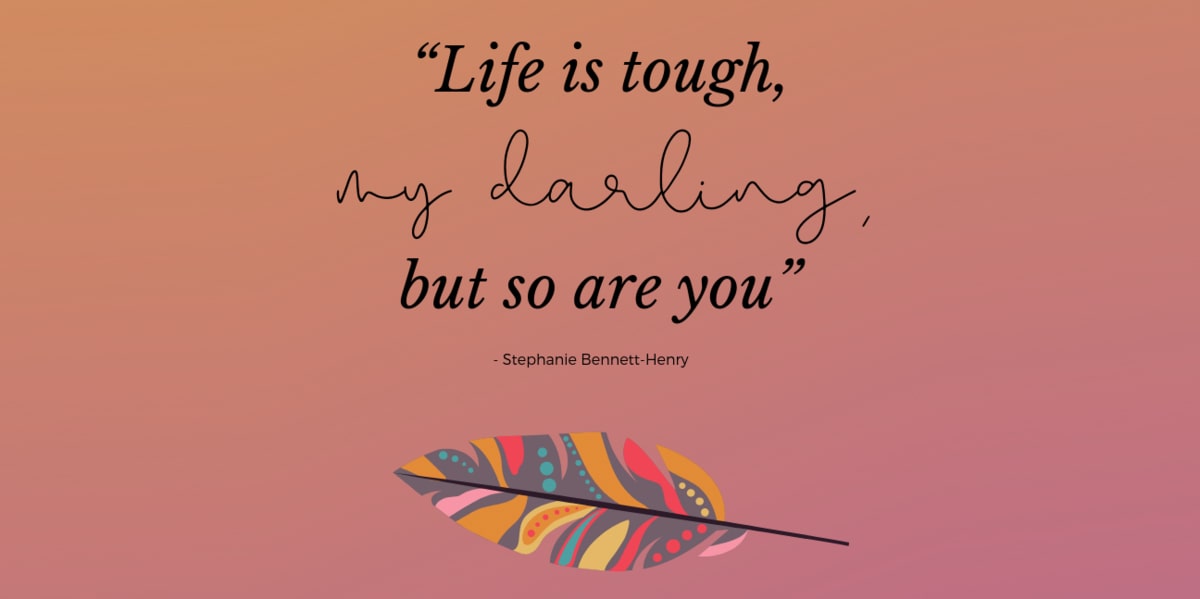 Here's a Reminder to all those beautiful women aka single moms, divorced ladies, sick women, women who are subjected to unfair treatment in workplace or any sorts. Great thing happen when women realize this power. It is important to note for all ladies that strength comes within and to fight the outer fears you have to be strong and confident in your own skin.
"Women are the Real Architects of Society" -- Cher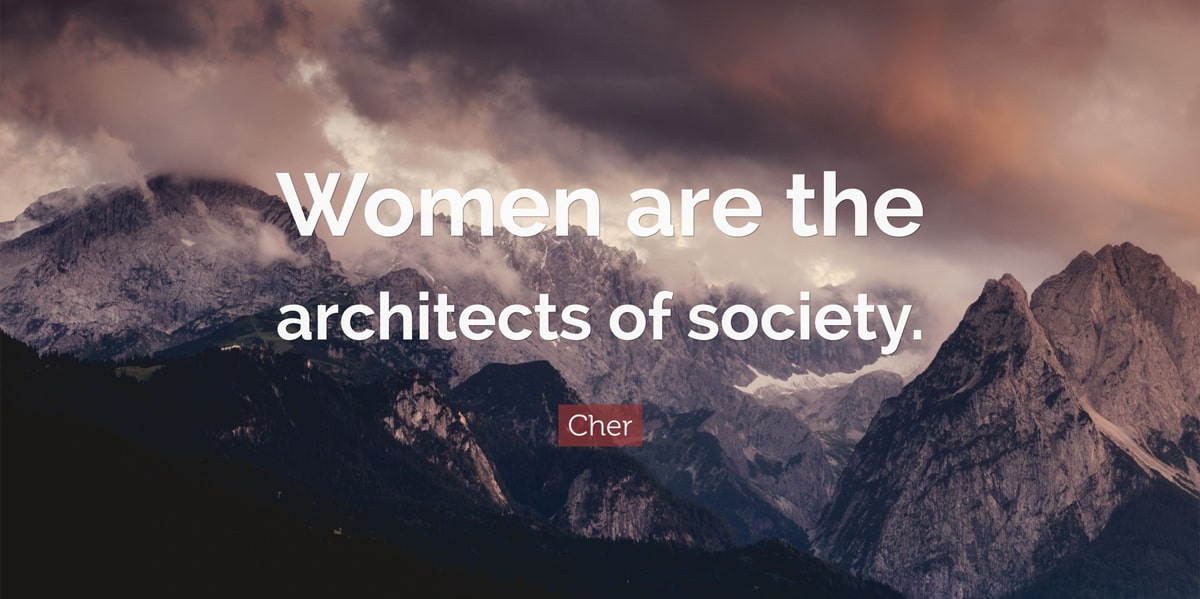 Society is built by people and the value of people not by tall buildings or the infrastructure. And in building a strong community women play the major role. As a mother she brings a child into this world, take the initial responsibility, as a sister she is kind and supportive, as a wife she is there with you in all ups and downs and as a daughter she teaches you to be a good man.
See collection of fun and laughter International Women's Day Memes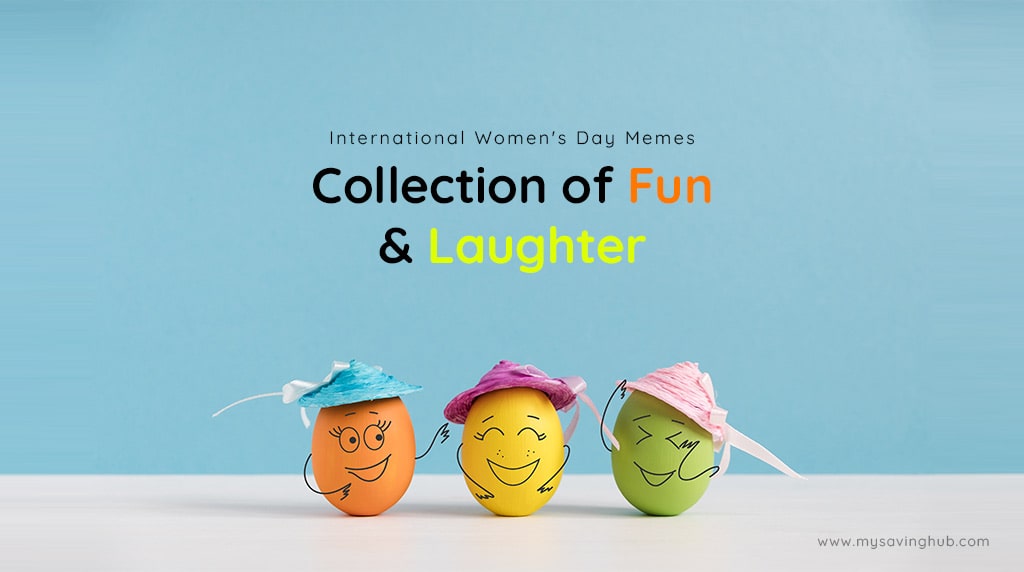 "Well-behaved women rarely make history." -- Eleanor Roosevelt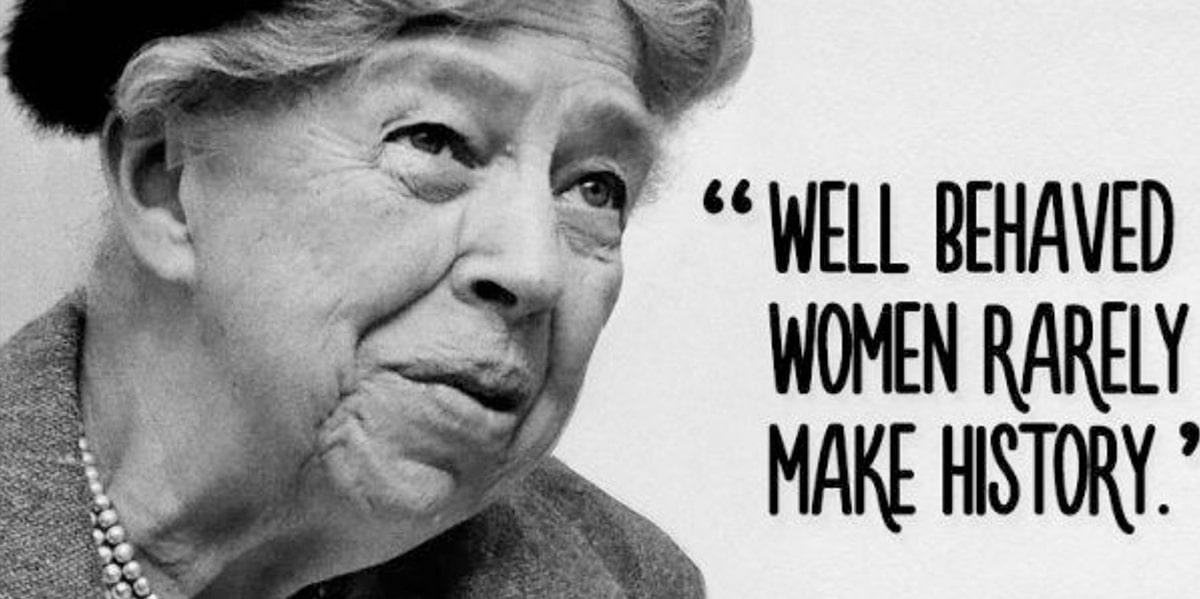 A little rebellious nature and a lots of courage makes a woman achieve great things. Do you remember any woman who is famous and had it easy too? We don't think so. It is true they say, ˜A diamond is a chunk of coal that did well under pressure.'
"A charming woman doesn't follow the crowd; she is herself." -- Loretta Young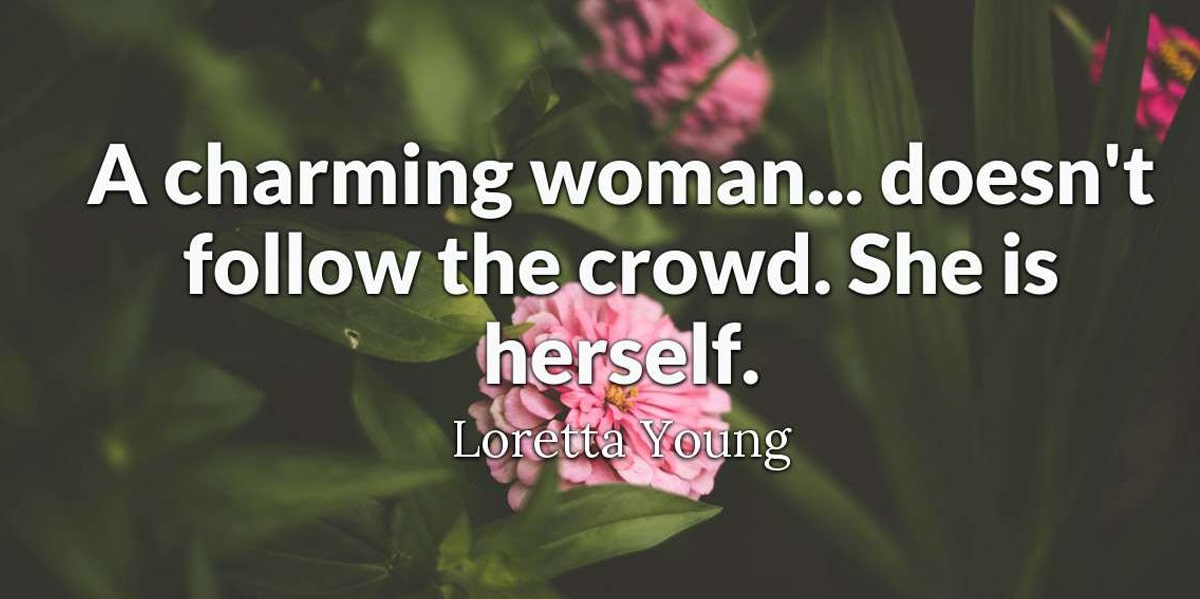 The charm is not those pretty long tail dresses nor those long salon trips or anything that could be achieved by everyone. The charm and beauty of a woman is being herself.
"The best protection any woman can have is courage." -- Elizabeth Cady Stanton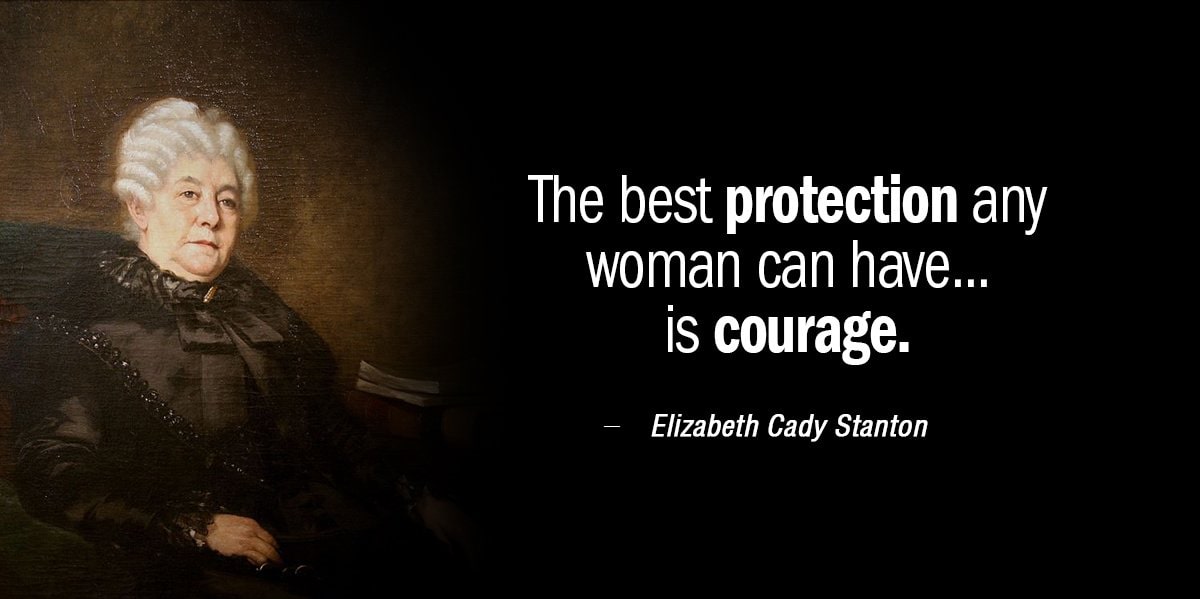 Courage is knowing what not to fear. Strong women don't avoid challenges but they face and emerge triumphant despite if many-many challenges.
"Women are the largest untapped reservoir of talent in the world." -- Hillary Clinton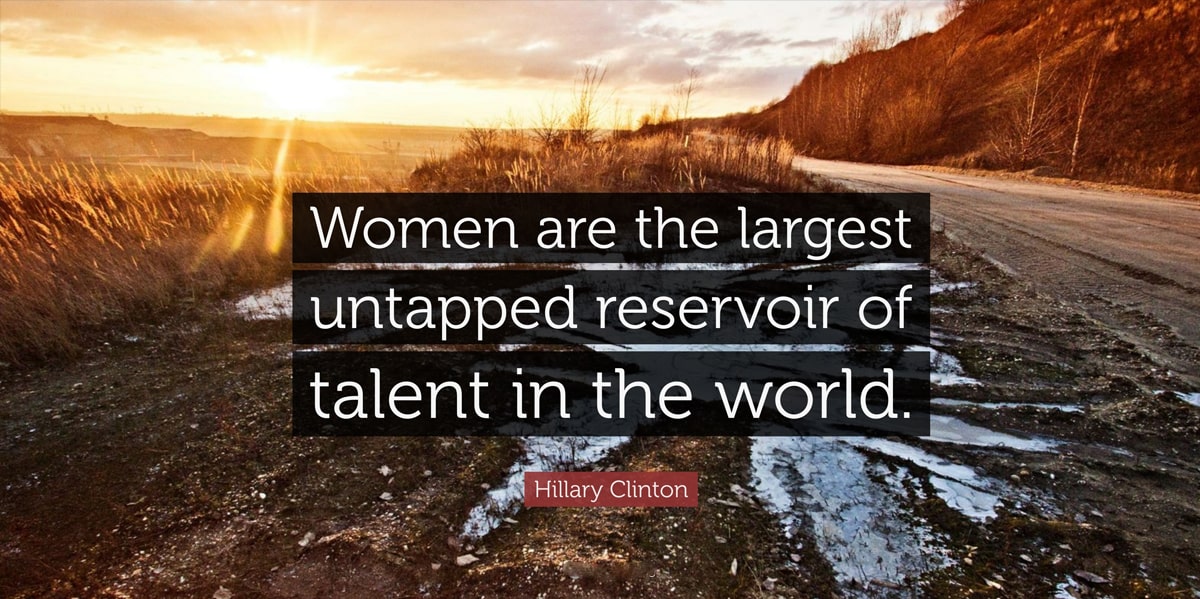 Hillary Clinton Believes each woman is capable of doing great things only if she sees her worth first. To all the beautiful women, don't let anyone tell you otherwise.
"If you want something said, ask a man. If you want something done, ask a woman." -- Margaret Thatcher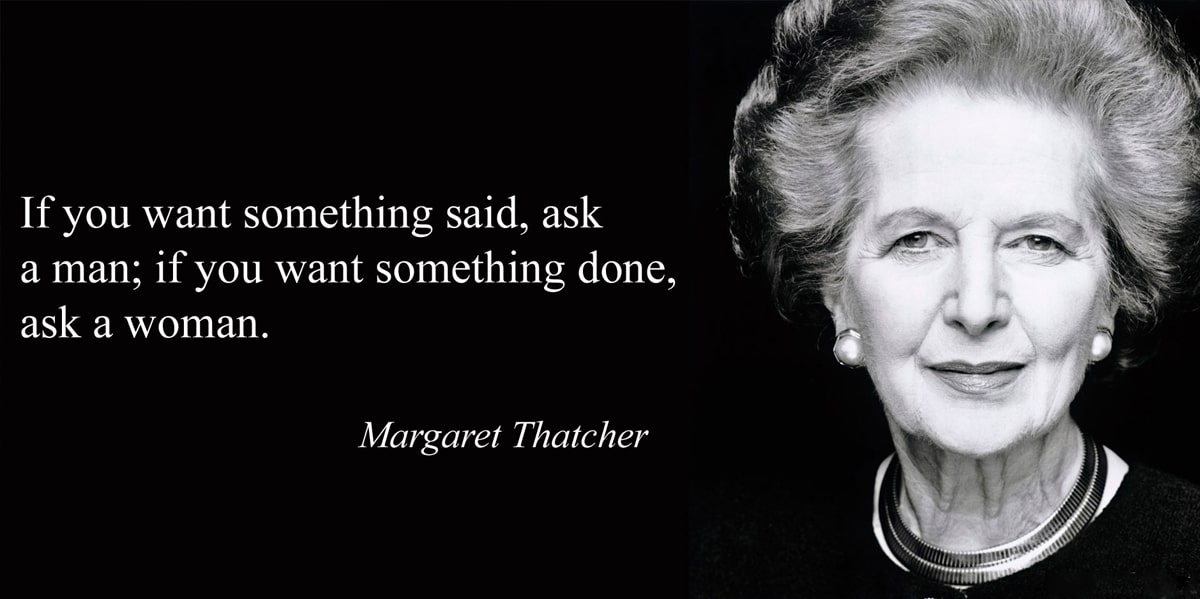 Openly claiming the power of women to do anything they set their mind to, this powerful reminder by Margaret Thatcher is a quote to live by.
"A girl should be two things: Who and what she wants." -- Coco Chanel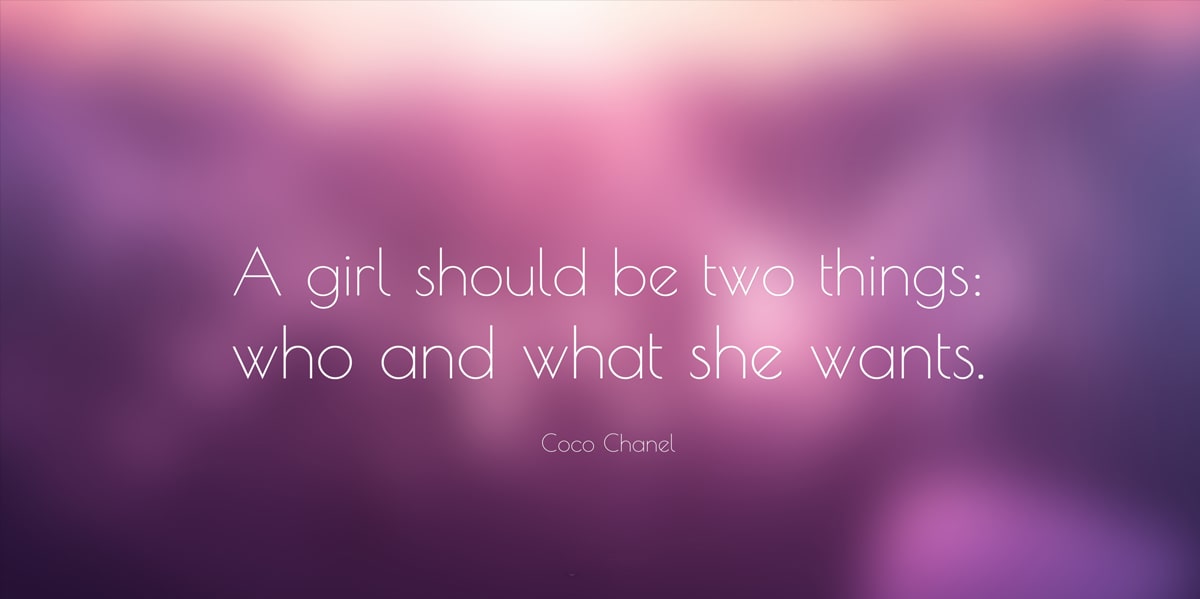 Coco Chanel said it all. A Girl shouldn't be afraid of what she wants to be no matter how unfitting and unique it sounds to the society. And this is real women empowerment.
"Girls should never be afraid to be smart." -- Emma Watson
Without Hermione Harry wouldn't have survived the first year of Hogwarts. Isn't it true? The famous actress and smart book club runner, Emma Watson wants girls to own their beauty with brains as well as not be afraid to be smart.
"We realize the importance of our voice when we are silenced." -- Malala Yousafzai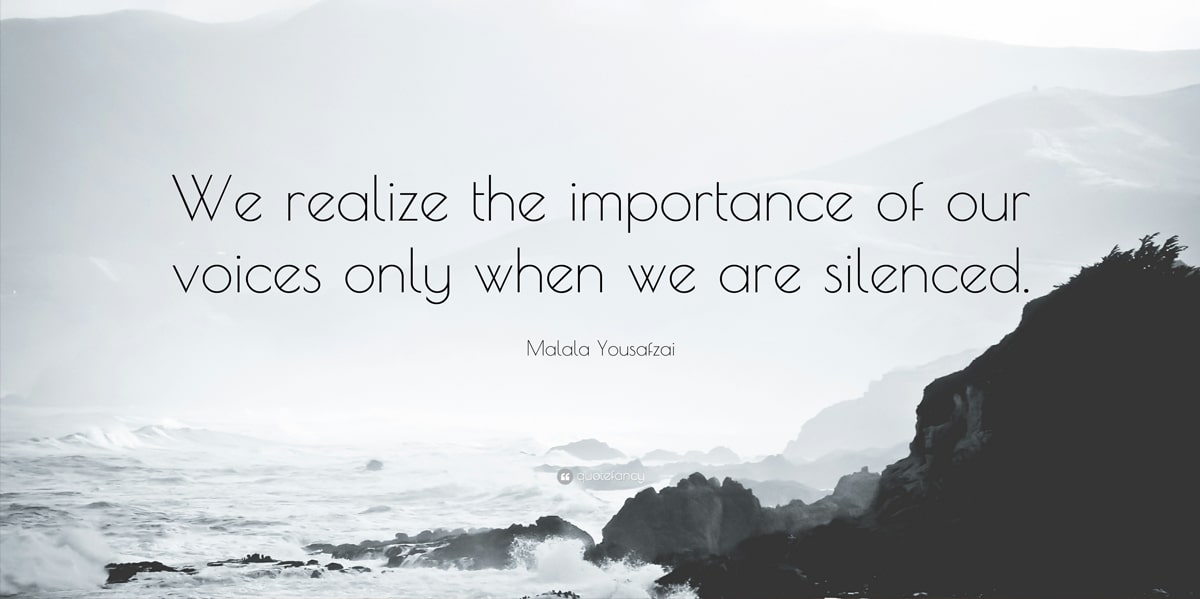 A young powerhouse of courage and strength Malala Yousufzai is a spokesperson for many underprivileged women and girls who are not allowed to study and pursue their dreams. She is also a Nobel Prize winner for her efforts in highlighting the importance of freedom and education for young girls.

Honor the Women
International women's day quotes come with the only purpose to teach how women need to believe in themselves and be strong and for men it is a reminder to be kind and kind of scared of the power and grace women hold in themselves. If you have a woman in your life who is dear to you tell her she is a warrior and tell her to never back down no matter how hard it gets. Or maybe gift her something meaningful, as the best women day sales are here! Happy Women's Day to all the beautiful warriors.