Wondering what is Ulta 21 days of beauty? Here in this article, we have all the important pieces of information for you. You know what? This is, we must say, our favorite of the significant beauty sales. Three weeks' worth of half-off bargains is available during Ulta's huge 21 Days of Beauty 2022 promotion.
Did you know? There are several beauty products accessible, including those for nails, skincare, makeup, and hair. As in past years, each day brings a different brand or product on sale, so you'll want to develop a strategy for what to buy and when. You should also download the Ulta app for several reasons. You may try on colors and take advantage of savings that are only accessible through the app during the live try-on experience. Since many of the bargains are new and have never been seen before, you don't want to miss out on them.
Why not check out what is being offered during this much-anticipated sale now? Every beauty product offered during this deal has been broken down. Check them out below, and be sure to return regularly to learn about more surprises. To help you plan your shopping ahead of time, we've gathered some of the best deals Ulta's 21 Days of Beauty sale will be offering throughout the next three weeks. Every cosmetics and skin-care collection of a beauty fanatic may find something here, from thick moisturizers to pore-minimizing setting sprays to waterproof eyeliners. Also, save your money with our Ulta coupon $10 off $40.
Ulta 21 Days Of Beauty- Best Sale Products
Lilly Lashes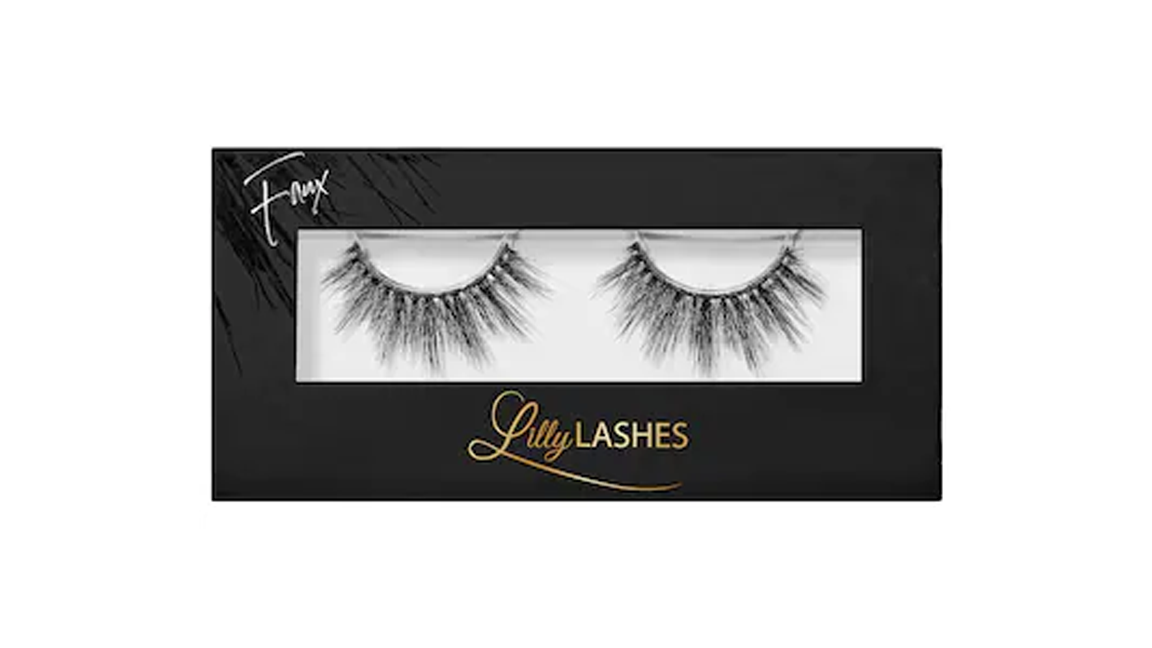 This lash has a flared shape that makes it seem airy and fluttery. ideal for small, large, and monolid eyes. The medium volume Our Cause We Can Magnetic lash can be tailored to fit any eye and is reusable for up to 50 years with proper maintenance.
Apply one coat of eyeliner, let it dry for up to two minutes, and then CLICK! Your eyelashes are curled throughout the day! To properly remove Click Magnetic Lashes, grasp the outer corner of the lash band between two fingertips and slowly glide across the eyelid toward the inner corner of the lash band.
St. Tropez Self Tan Express Bronzing Mousse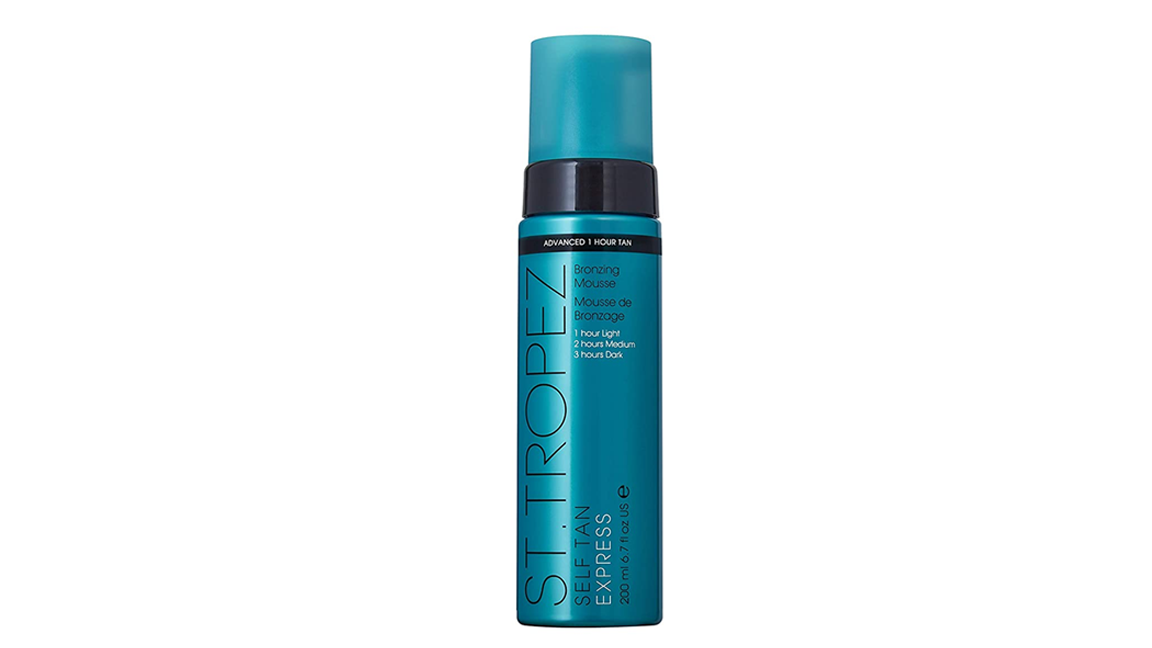 You can control the intensity of your tan with our award-winning 3-in-1 Express tanning mousse, which is our most inventive product. for a well-known tan that is streak-free, durable, and realistic-looking. To achieve a deep, dark tan that matches your skin tone, apply with a Mitt and wait up to three hours. A light tan may be achieved in one hour and a medium golden brown in two.
Since it is formulated with a premium, 100% natural DHA mixture, you can rely on our award-winning and best-selling line to give results that are dependably natural-looking. Best for quick, effective, and organic mending.
Benefit Precisely My Brow Pencil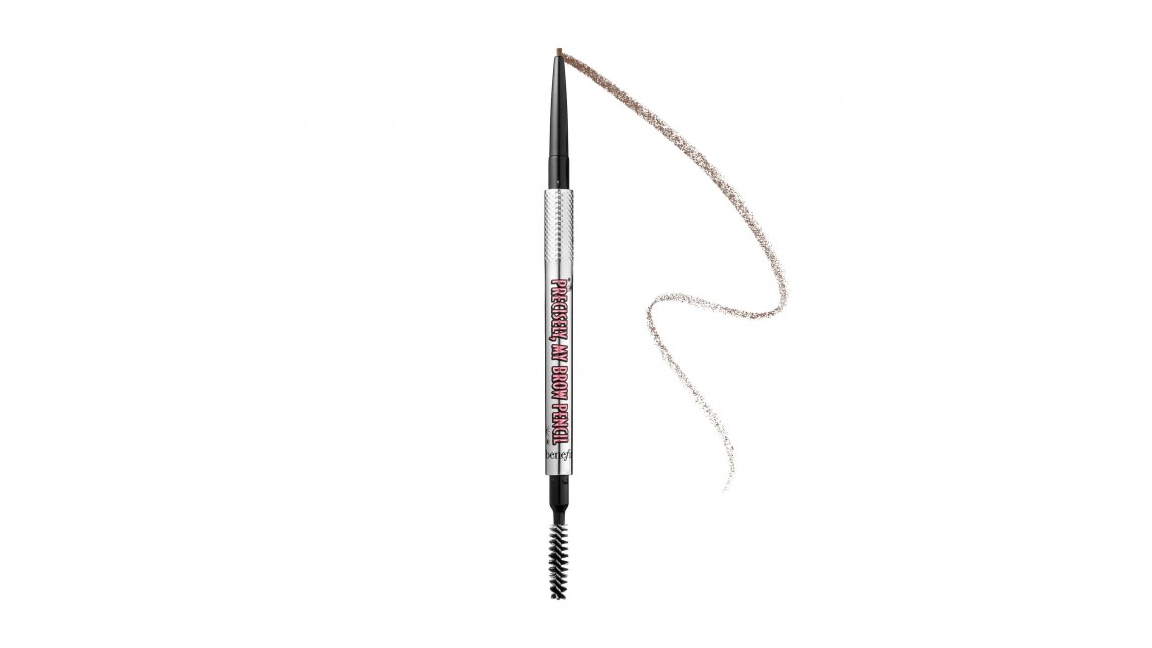 It is simple to define the brows thanks to a precise, ultra-fine tip. You may use it to make strokes that seem like hair and are really lifelike. They can last up to 12 hours. The firm, smudge-proof texture of this thick, waterproof eyebrow pencil is ideal for precise application and spot-filling sparse or over-tweezed areas. On September 4th, define your brows with Benefit's Precisely, My Brow Pencil Waterproof Eyebrow Definer.
Urban Decay All Nighter Makeup Setting Spray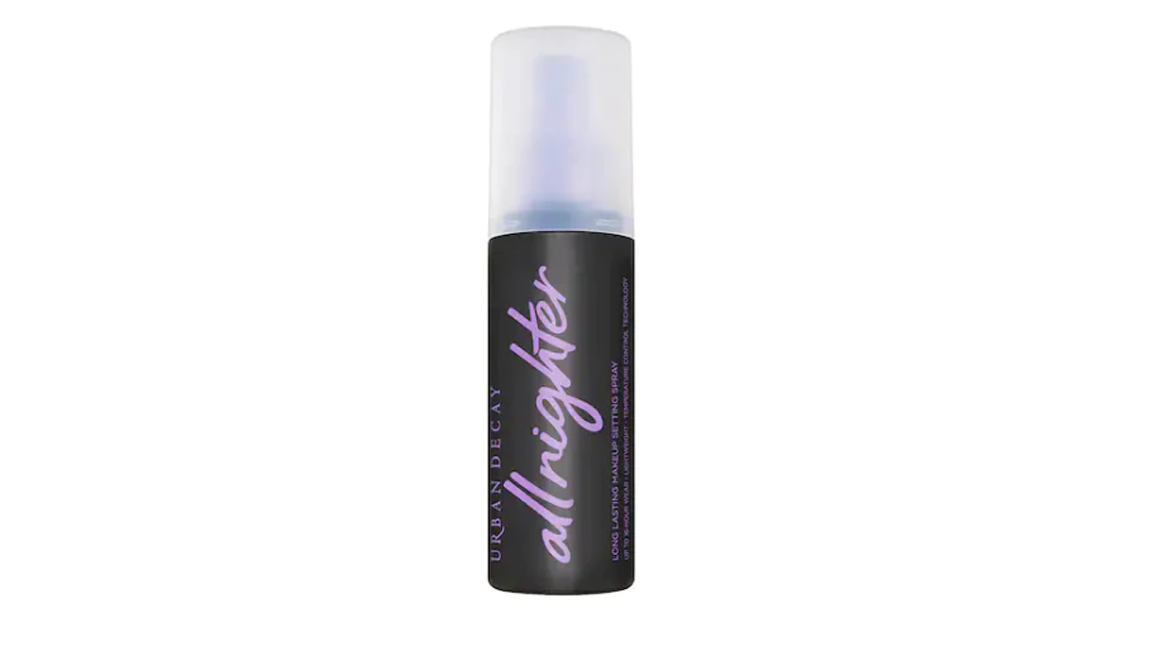 This ultra-matte finish, weightless All Nighter Ultra Matte Makeup Setting Spray minimizes shine by absorbing oil from the skin's surface. packing might differ. This microfine finishing spray contains kaolin clay to absorb oil and prevent shine while mattifying and setting your look. The only thing the kaolin clay will spray on your skin is white drops.
This solution lasts up to 16 hours without spreading, fading, or settling into minute creases since it is breathable and free of animal ingredients. Apply foundation, eye makeup, and facial makeup using a spray.
Benefit Cosmetics Hoola Matte Bronzer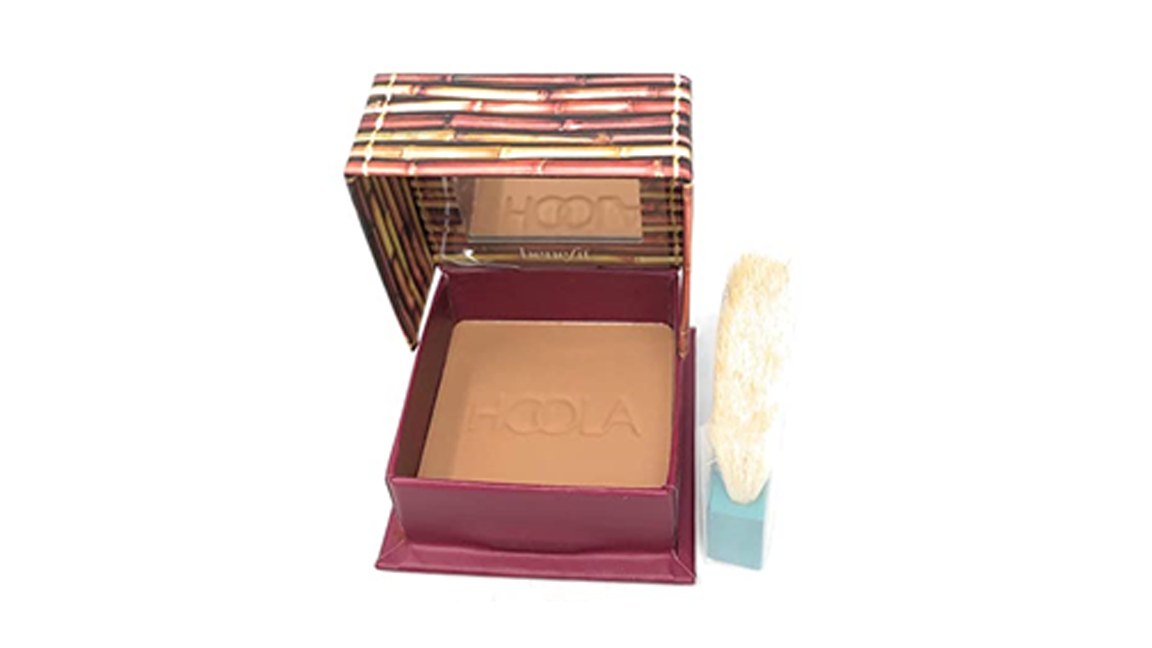 With the aid of this gentle bronze matte powder, your skin will seem healthy and naturally tanned. Dust powder lightly on your cheeks, chin, and forehead to impart the warm tan of the island to your skin and mood. All year long, use Hoola to maintain a healthy tan.
Use hoola over benetint for bronzed cheekbones with a hint of rose color. To avoid applying too much color, always remove excess powder with a tap. Use a brush to apply makeup there, sweeping it around the forehead, cheeks, and chin. For a little lighter bronzy finish, use our fantail brush.
ULTA 21 DAYS OF BEAUTY 2022- DAILY DEALS
Day One Sale
Three items are discounted by 50% to kick off the sale. To define your brows with hair-like strokes and a natural-looking finish, use the Anastasia Beverly Hills Brow Wiz Ultra-Slim Pencil. Fans of cosmetics will definitely enjoy the blending and buffing skills of the original Beautyblender, winner of the Best of Beauty award. But before putting any makeup on, be sure to slather on a layer of Tula's Protect + Glow Sunscreen for broad-spectrum SPF 30 UV protection.
2nd Day Sale
Today's deals are exclusively based on skin tone. Get any primer from Smashbox, including the well-known Photo Finish blurring primer or more specialized formulas for redness, acne, and dullness. Peach & Lily is offering a 50% discount on its decadent Matcha Pudding Antioxidant cream and dark-spot serum. Both the neck cream from Crepe Erase and the Nudestix creamy complexion sticks are top picks.
3rd-Day Sale
Give yourself two of your favorite Cosrx Korean skin-improving cosmetics. Both products include snail mucin, which is well known for its firming and hydration-improving qualities. The Advanced Snail 96 Mucin Power Essence uses this snail extract, together with amino acids and sodium hyaluronate (a byproduct of moisturizing hyaluronic acid), to plump and soften skin. For an additional moisture boost powered by snail mucin, pick up a container of Advanced Snail 92 All In One Cream.
4th Day Sale
StriVectin's Super-C Retinol Brighten & Correct Vitamin C Serum combines retinol and vitamin C, two very effective active ingredients, to tighten and brighten your skin. The Pro-Collagen Marine Cream, a follow-up to the brand's Best of Beauty-winning cleansing balm, is also featured in the sale, which will please fans of the high-end skin-care line Elemis.
5th Day Sale
Lover of makeup, today is for you. You may get the Tarte Maracuja Juicy Lip, a slick, high-shine balm that serves as your lip balm, gloss, color, and treatment all in one. It includes nourishing maracuja oil. Grab the fine-pointed KVD Beauty Tattoo Liner to improve your eye appeal with a winged liner that is as sharp as a pair of knives.
6th Day Sale
Even if it's no longer International Women's Day, it's still a good idea to support companies that were created by women every day. Ulta is making it easier than ever to accomplish by offering 50% off select Black women-owned beauty items including Uomo, Mented, and Keys Soulcare. Both the It Cosmetics thick cream and the Dermalogica dark spot serum are required.
7th Day Sale
There are many difficult choices to make today, like deciding between Kate Sommerville's renowned acne cleanser, an alluring perfume, Clinique's traditional moisturizer, and Ofra's cutting-edge highlighters. The fact that they are all 50% off should make choosing a little bit simpler.
8th Day Sale
Do you want a glossy lip without any glitter? Then apply the Buxom Full-On Plumping Lip Cream, a shimmer-free lip gloss that will moisturize and give your lips a high shine finish. Give your skin some much-needed moisture by using Josie Maran's Whipped Argan Oil Face Butter, which is, as its name suggests, filled with nourishing argan oil.
9th Day Sale
Your brows will be razor-sharp and unmovable when you define and shape them with the Urban Decay Brow Blade Waterproof Eyebrow Pencil & Ink Stain. If you want to get rid of peach fuzz, you shouldn't just use any dermaplaning equipment. To get rid of any unwanted facial hair, utilize the DermaFlash Mini Precision Peach-Fuzz Removal Device, a compact version of the original Allure-approved sonic dermaplaning tool.
Save Lots of your money with our Ulta Online Coupons.
10th Day Sale
Ulta is once again dominating the market with incredible sales of both skincare and cosmetics products. We'll start with Team Skin, which consists of a firming body lotion from Malys, a gentle exfoliating toner from Tula, and a light moisturizer from First Aid Beauty. Stock up on Tarte's dual-sided eyeliners or BareMinerals' whole Mineralist collection, which has eye shadow, lip gloss, and eyeliners.
11th Day Sale
Choose wellness goods are 50% off, including Patchology's Rejuvenating Eye Gels and foot masks and L'Occitane's decadent Shea Butter Hand Cream. Treat yourself to a short spa day. Additionally on sale are the liquid lipsticks from Jaclyn Cosmetics and the mascara from GrandeLash.
12th Day Sale
Get the mattifying SPF from Murad and the tinted moisturizer from Origins for 50% off, respectively, to up your sunscreen game. Mother's Day is quickly approaching, so now is the perfect time to get an Estée Lauder gift set or some Urban Decay setting powder.
13th Day Sale
The ultra-hydrating serum from Clarin and the blurring primer from Lancôme are two examples of contemporary goods that seem almost too good to be true. Pore-clearing products from PMD and a wide range of eye makeup palettes are also on sale.
14th Day Sale
The CC cream and ultra-fluffy brushes from It Cosmetics will help you achieve a flawless complexion. When do you intend to start over? Use The Ordinary's non-stripping Squalane Cleanser to remove it.
15th Day Sale
Perfect deals for your Skinny layers. Since the charcoal mask from Origins will thoroughly clean your pores in only 10 minutes, it is perfect for oily and acne-prone skin. If you have dry skin, choose anything from Peter Thomas Roth's Water Drench line since it fills the skin with hyaluronic acid for instant dewiness.
16th Day Sale
Glow is hot right now, thanks to Urban Decay's shimmering tinted moisturizer and GlamGlow's pearly peach eye cream. Strivectin's smoothing moisturizer and Smashbox's rich lipstick and lip pencils are also on sale.
17th Day Sale
If anti-aging is what you're after, take advantage of discounts of 50% on Juice Beauty anti-aging products and select high-potency Perricone M.D. products. Dr. Brant also has pore-refining products on sale for 50% off if that's more your style.
18th Day Sale
Celebrity and makeup artists alike love MAC's Face and Body Foundation, which is now 50% off. Today's deals also include Kylie's liquid lipsticks and zitsticka's pimple patches, which were developed specifically for irritating under-the-skin zits.
19th Day Sale
The benefit is going all-in with discounts on their brow gel and setting spray. Several ethical skin-care brands, such as Grown Alchemist, Volition, and Indie Lee, are also on the schedule.
20th Day Sale
The transaction is concluding as expected and in style. final choices? The most beautiful refrigerator for skin care and Lancôme cosmetics.
21st Day Sale
We guarantee that you'll want to buy plenty of Stila's famed Stay All Day liquid eyeliner. This object doesn't move, as implied by its name. Add some BareMinerals powders (pressed and loose), Buxom plumping lip glosses, a wonderful Kopari coconut body scrub, and Philosophy's best-selling moisturizer to your shopping list.
Frequently Asked Questions
To be ready to move fast when a deal becomes available, make your purchases in advance. As fresh Daily Steals start at 10 p.m. PST, deals from the previous day expire at 9:59 p.m. PST.
A three-week period known as 21 Days of Beauty has daily incentives that each run for 24 hours. It takes place in the spring (March) and fall and is one of ULTA's two biggest biannual sales of the year (September).
Up to 40% off the best hair care products, including Biolage, Joico, and Redken, to mention a few, are offered during this semi-annual sale. Due to the huge discounts on liter bottles, it may also be referred to as the