Best Smartwatch Under $50 – All Best Deals and Offers
06 Mar, 2023 | 5 min read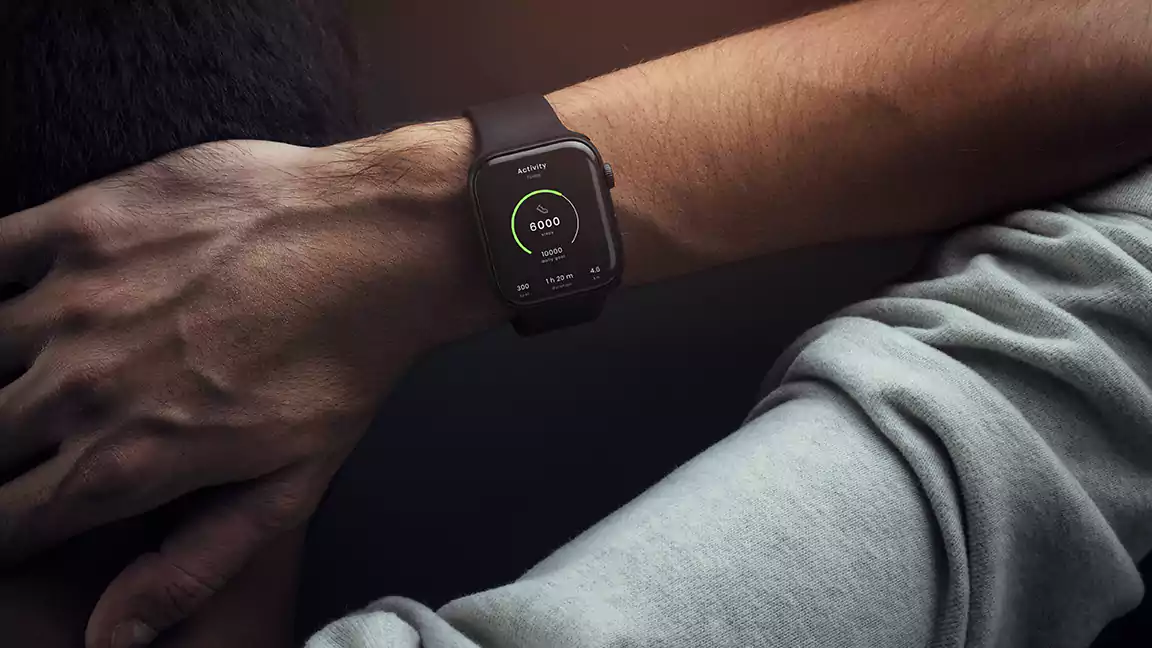 A smart watch, other than bringing the entire controls on your wrist offer tremendous health benefits and a complete control over your fitness goals. Since the market is saturated with hundreds of options for smartwatches it is often hard to find 'the one' for you. This also means you need to deepen your research and look for the tiny details. One major factor that decides purchase of a smart watch especially for a beginner is the price. In this article you will find our top picks for best smartwatch under $50 along with a buying guide to help you pick the most suited smartwatch for you.
Best Smartwatches under 50 – All the Top Deals
Are you on a tight budget but really need a smartwatch to make your life easier? Well, you are at the right place. With our top picks for the best smartwatches under $50 you surely have a lot of options to choose from. With increasing popularity of these products, we have gathered the best affordable smartwatches in 2023.
Catshin smartwatch is a multi-purpose fitness tracker that helps you keep a track on your fitness level and health metrics in real time. This watch is known to give accurate results and is a durable pick for years to come. The Catshin smartwatch takes 2 hours to charge and lasts for over 15 days at a time. You can adjust screen brightness, control wrist strap size and also enjoy the touch interface of the watch. The watch also comes with a wide range of compatibility and is fully waterproof for everyday use.
Reason to Buy
Long battery Life
Easy to read display
Comes with an additional replacement band
Reason to Avoid
Display is difficult to turn on
Display turns off quickly
Not suitable for medical purposes.
A fitness watch that tracks heart rate, blood pressure, calories burned, distance travelled, pace, and time on a 1.3-inch full-touch LCD color display. The watch offers a waterproof design and rating. It provides every convenience for those looking to maintain their fitness and keep track of their exercise routine as well. The Yamay smart watch has a long lasting battery life and it is beneficial to keep a track of your sleep patterns. The watch also comes with find phone application. You can also deactivate the features currently not in use. Although it takes a bit time to get used to the features and functions of the Yamay watch but for someone looking for a budget-friendly, beginners' level smart watch, Yamay is the top choice.
Reason to Buy
Long battery life
Gives accurate readings
Comes with durable bands
Reason to Avoid
Hard to clean
Display screen size is small
Incredible Bip S features a number of advantages. It offers you heart-related monitoring around-the-clock. TFT color, or transflective color, is advantageous for outdoor exercise. 14 distinct exercise modes are available. The best waterproofing for swimmers is 5 ATM. It can monitor your health and sleep patterns. Around 150 watch faces are available. It comes in a variety of attractive colors. They are Sakura pink, Oxford blue, and charcoal black. It is quite dependable to use and has a long battery life in standby. There are few health features.
Reason to Buy
Ideal for sleep monitoring
Has an outdoor suitable display
Offers multiple exercise modes
Reason to Avoid
Not suitable for professional athletes
The Tinwoo Smartwatch includes a 1.3-inch metallic case and a watch face with a resolution of 240 by 240 pixels. Both the boardroom and the gym will both look excellent with it. The watch face will also automatically change from day to night mode. The GPS information will appear right on the watch when it is connected to an iOS or Android phone.
The battery can be fully charged in about two hours and can operate for up to 10 days or 20 days in standby. It is a water-resistant watch that can be worn in the shower or while swimming. The Tinwoo contains a number of capabilities for tracking your health and fitness, including heart rate monitoring, pedometer, and sleep tracking.
Reason to Buy
Stylish
It has 9 sport modes
It offers GPS tracking
It has weather forecast
Reason to Avoid
Pedometer is not that precise
Battery drains quickly
Children and teenagers should also have exposure to smartwatches, in our opinion. After all it is important to encourage the importance of wellness from an early age. With the Vtech Kidizoom watch moving more is enjoyable. The VTech has been specifically created to be water- and child-resistant! The watch offers wristbands that precisely suit the wrists of children between the ages of 4 and 12.
The watch includes all the kid friendly features such as two cameras, augmented games to add the fun element. With this watch, parents can also have a full control with the help of an application. The smart touchscreen, multi-function buttons and easy to navigate interface is designed for tiny fingers. Other than a smart design, the Vtech watch comes in 5 different color options for boys and girls.
Reason to Buy
Designed for kids
The watch is splash resistant
It has 2 cameras
Reason to Avoid
Screen size is too large for smaller wrists (6 years or younger)
It has a poor battery life.
As far as smartwatches go, the Motast P36B manages to cram almost every feature you could want into a compact, simple-to-use gadget. The 1.69-inch touchscreen interface and HD LCD display used in its construction make it simple to read the time, your messages, or your stats quickly. For complete customizability, the screen can be adjusted utilizing 6 different brightness settings and a range of watch faces.
Reason to Buy
Durable wristband
Waterproof design
It helps monitor blood pressure
It has 8 sports modes
Reason to Avoid
Readings may be inaccurate
How to Choose the Right Smartwatch Under 50 for you?
Gone are the times when apple was the only one with renowned collection of smartwatches. Now with modern products and new additions into the market there are several options you can choose from. From apple watch to Samsung galaxy, Fitbit and other similar options there are many products you can choose from. But the real test is what comes into play when deciding the best smartwatch for you. Either it's the price? The design, features or compatibility. The right answer is, it's a bit of everything combined along with other few factors too. below is a detailed buying guide on how to choose the best smart watches under $50 for you.
Display
The majority of smartwatches include an AMOLED or colorful LCD display, which tends to be brighter and allows you to view images, apps, and other material in richer color. Shorter battery life is the trade-off, though manufacturers of smartwatches are making the gadgets more effective. Some might last for days or even weeks, but if you want the longest battery life possible, go with a black-and-white display. To enable thinner designs, more expensive smartwatches use clear OLED displays rather than LCD displays. In order to make the first-generation Apple Watch as tiny as possible, Apple created its first OLED display.
Fitness Tracking
The real purpose people shifted towards smart watches initially was to have a health monitor keeping check on them all the time. Hence it is safe to say fitness tracking is a non-negotiable feature desired in a smartwatch. A smartwatch is the all-purpose timepiece that records your first steps, calories burned, workouts, and the majority of wearables on the market now even include a heart rate monitor.
A GPS is sometimes built into smartwatches, which is particularly helpful for keeping track of your nightly strolls and outdoor runs. Swimmers will also want something water-resistant, and since the majority of modern smartwatches have an IP rating, they are simple to use in swimming pools. Modern smartwatches also have the ability to keep a check on heart rate and also make an emergency call in case a person goes through medical emergency. This is done by regulating and noting the respiratory and cardiovascular activity of the body.
Customization
The fancier smartwatches come with interchangeable bands or the possibility to switch them out for a different design or appearance. If you want to customize the appearance of your gadget, this is crucial. The majority of modern smartwatches offer a wide range of customization choices before purchase.
For the Apple Watch and Fossil smartwatches, you may choose the face color, finish, and size, as well as the band color and material. Remember that ease of fastening the watch to your wrist and comfort are important factors. This is why many consumers steer clear of smartwatches that have heavy clasps that are difficult to open and close. Happily, the majority of modern timepieces employ common buckles.
Notifications.
Incoming calls, missed calls, text messages, emails, social media posts, appointment reminders, alarms, and many other notifications can be displayed on smartwatches. Several watches offer complete customization, letting you select the widgets, the background image, the notifications you receive, and more. This counts as an additional feature but many people prefer keeping a control over the notifications and their display.
Battery Life
Although most users continue to express dissatisfaction with battery life, there have been significant recent improvements in this area. The typical battery life of an Apple Watch and Wear OS devices is two days. With the extended battery life feature, watches powered by the Snapdragon wear 3100 processor, you can go up to five days without charging. Some devices with fewer capabilities can last 5 to 7 days, although most fitness trackers on the market fall into this category.
End User
When the price varies based on every single feature it is important to choose only the integral features for you. This is why there are several types of smartwatches introduced to meet the different set of requirements of customers. When it comes to a smartwatch and their end use, most people come under three categories. This includes casual exercisers, professional athletes and business communicators. The right selection of smart watch will vary for these three types.
Casual Exerciser
One of the most popular reasons people switch from analogue to smart watches is activity tracking. Smartwatches make it simple for you to monitor your fundamental level of fitness. The casual exerciser is dedicated to becoming in shape but doesn't require the same level of information as those who are training for a race.
Athlete
Some customers are looking for a workout partner rather than just the essentials. An athlete needs top-notch insights and incredibly accurate fitness tracking. Long battery life, sophisticated heart rate monitoring, and aids for exercise and rehabilitation are given priority. They frequently favor gadgets with lots of sport settings, robust construction to withstand sweaty exercises, and water resistance for timing laps.
Communicator
For some users, a smartwatch serves primarily as an addition to their smartphone. Instead of repeatedly taking out their phones throughout the day, communicators may easily rely on their wearable for notifications, voice assistance, and even phone call support. They require a tool that easily pairs with their routine and has a large enough screen to allow them to perform things from their wrist.
Pricing
With the exception of low-cost models from unknown manufacturers, the average price of a smartwatch ranges from $100 for older models to $1,600 for the Tag Heuer Connected. Most smartwatches cost between $200 and $500, depending on their features and accessories. Some smartwatches also come with a price range of as low as $50 which you can the best picks on this page.
Frequently Asked Questions
Buying a smart watch or any other tech gadget is a purchase that you should make around black Friday or Amazon prime day. Some deals are also available during the Cyber Monday. On these days you can find bigger discounts on smartwatches hence save more money on your purchase.
Smartwatch deals other than varying throughout the year also vary from retailer to retailer. Our top picks for always reliable smartwatch deals include the amazon and walmart. You can also check best buy to find competitive products and pricing.
The price of a good smartwatch depends on the features you choose. Fitness trackers with basic heart rate and calorie tracking can be obtained for well under 100 Dollars or 100 Euros but you will have to pay a little more for more expensive features like integrated training and specialized or numerous GPS services.
Yes smartwatch is a great alternative to having to check your cellphone multiple times a day. With a smartwatch you can perform multiple actions such as make a call send a message check email monitor your health and much more.
The finest fitness smartwatch deals are typically available in the first few months of the year but with the wearables markets explosive growth and the seemingly constant stream of new products being released you can typically discover fitness smartwatch deals at any time of the year.