Best Toothpaste for Braces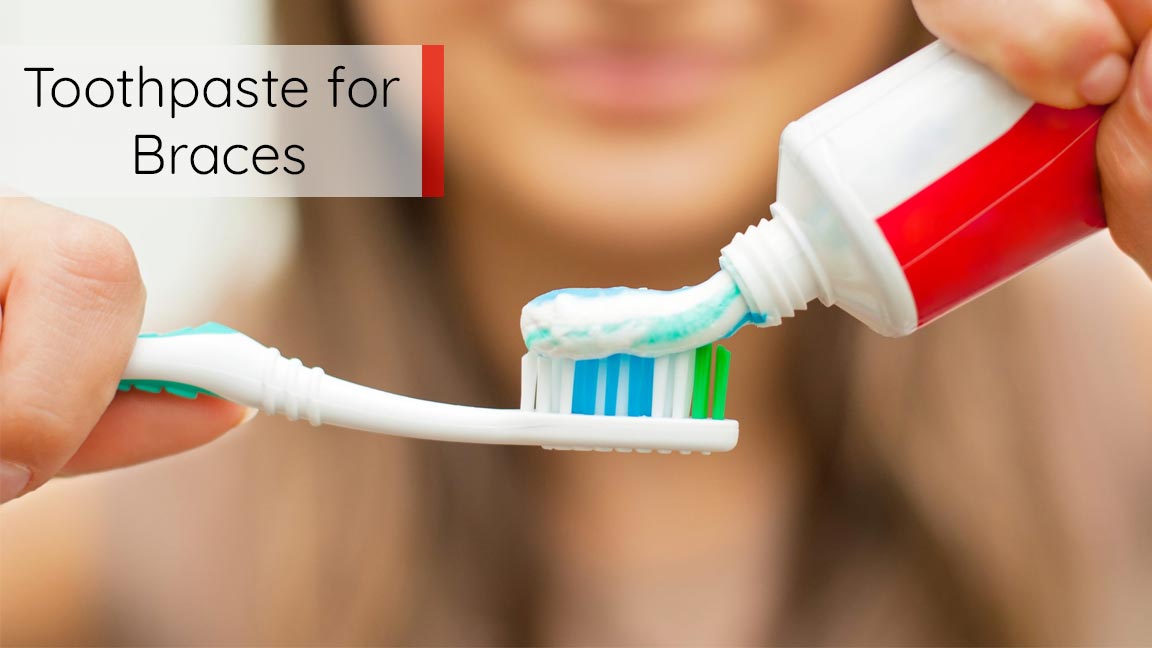 Braces have got to be one of the unpleasant phases in life and if you have been through the stage or are currently enduring it, you know that oral hygiene becomes an extremely important factor during the course. Your mouth has a tool installed inside that makes movement difficult but that doesn't mean that you can't easily take care of what's going on in your mouth with the help of a few products.
In these cases, it is obviously important to consult your orthodontist and it is usually the experts who are guiding you on which products to use during the period when you have braces set in your mouth. Since it can take years before they come off, you are given a special toothpaste to use to make sure the teeth remain clean and free of cavities, or else you will face bigger issues than unbalanced teeth when the braces are removed.
A lot of dentists are not very picky about which toothpaste to choose for brushing your teeth but they have given a set of ingredients that the gel should have in order to keep your braces-clad teeth free of any impurities. So, let's look at some of the best toothpaste for braces that can keep your oral hygiene healthy and ensure that you have no future dental issues.
Our Top Picks for Best Toothpaste for Braces
Guide for Choosing the Best Toothpaste for Braces
There are certain things you should keep in mind when buying toothpaste for your braces-clad teeth. Usually, your dentists recommend effective solutions and offer cleaning once a month to prevent the buildup of plaque and germs. But, it is important to be well-informed on your end as well. So, whenever you are selecting the gel for brushing, make sure you tick most of the boxes from the features mentioned below
Must Contain Fluoride
This is one thing that you shouldn't compromise on, no matter what. The good thing is that most brands are quite focused on including fluoride in the formula so you don't have to narrow down your options much. Plus, your teeth also contain the compound in abundance but due to the braces, they might not be able to use it completely. With the help of an effective toothpaste that contains fluoride, your tooth enamel would be protected and the gums wouldn't bleed due to the bacteria deposit either. It is better to add a mouth wash to your routine as well.
ADA Approved Toothpaste
You would want to know if the toothpaste you are using has been given the safety green light by the American Dental Association (ADA). As apparent, it is a dental organization that reviews the formula of different oral hygiene products and makes sure they are safe for use. Many big names in the past have been disapproved or even banned by the ADA for mixing up ingredients in the formula that turned out to be harmful to the customers later on. This is why it is important to check if the toothpaste comes with the certified stamp of approval from the organization.
Sensitivity Protection
Sensitivity is an issue for many people, with or without the braces. However, when you are given the treatment for unbalanced teeth, the metal obviously makes your mouth more prone to harm. This is why you have to take extra care of it. In fact, it is quite normal for you to discover that your teeth have become sensitive after the braces have been put in place. Therefore, you need to be quite tender while brushing while effectively making sure the formula doesn't harm your mouth. It shouldn't contain over-the-top chemicals that can leave your mouth red from the hard effects.
The most popular one, without a doubt, has to be Sensodyne. It is a well-known product that is recommended for maintaining good oral hygiene by dentists. What makes this product the best choice is that it has a special formula that prevents tooth enamel and you are less prone to acid foods and drink harming your mouth in return. All you have to do is use it two times a day and within days, you will notice that your acid-weakened enamels have improved and the breath has gotten fresher than it was before.
As the brand is famous for bringing relief to the sensitive mouth, if your teeth have been damaged due to the constant wear and tear of the braces, the toothpaste also takes care of that.
Product Pros
Prevents cavities
The special formulation helps with the delivery of vital minerals
Protects against damage from acidic foods
Mint taste
Product Cons
Only one tube available with the pack of 3
Expensive
The reason why the Crest toothpaste makes it to our list of good toothpaste for braces is that it is quite effective for removing bacteria. With gentle brushing, the formula specifically targets your gum line where there is the threat of plaque bacteria settling and causing gum diseases issues which can be quite detrimental to your health, especially if you have braces. Plus, gum problems eventually lead to the constant bad breath in your mouth, giving way to cavities as well. So, with the help of this toothpaste, you can be assured that all the harmful bacteria are easily neutralized.
Product Pros
Fighting gingivitis
Cooling sensation
Activated foam
Preventing plague bacteria
Product Cons
Might rob gums of moisture
Irritation of gums
Colgate is a brand that needs no introduction because it is quite regular in households. Along with your usual formulas, Colgate also produces gels that help with one basic problem of braces-clad teeth: stains. You have to be extremely careful while brushing during this treatment and this might cause you to miss quite a few spots on your teeth, making them appear yellow. This whitening toothpaste works like a magic and offers protection against the future build of tartar for the next 12 hours or so. It is one of the best toothpaste for braces on our list to maintain oral health and you will notice visible changes after the first week of using it.
Product Pros
Whitens teeth
Serves as protection to tongue and mouth surface
Prevents tartar, plaque, and gingivitis
Freshens up your teeth
Product Cons
Can leave your mouth too dry
Taste is not good
The name itself explains why this toothpaste is one of our choices for oral care during braces. It contains fluoride which is quite necessary for getting rid of the essential problem of plaque during this treatment. Your mouth is quite sensitive when braces are installed so you have to be gentle with brushing. With CloSYS formula, the braces toothpaste reaches into the depth of your gums, cleans them thoroughly, and also makes sure the enamel is protected.
Product Pros
Antimicrobial in the formula fights bacteria
Amazing for sensitive mouths
Removes stains from teeth
Prevents plaque and kills germs
Product Cons
Might trigger coconut-allergies
Dr. Hoda Ghanizadeh, who is a renowned dentist working at the Health Science Centre in San Antonio says that Therabreath toothpaste is a great product that always garners positive reviews from patients who wear braces. Along with the usual problems, it also deals with taste disorders and tonsil stones.
Product Pros
Fights bad breath
Good toothpaste for braces
Reduces gum sensitivity
PeriO2 and ZincRX's effective formula fights bacteria
Protects gums
Product Cons
The taste isn't well-liked
Conclusion
There is no specially designed braces toothpaste available in the market and you will also find different dentists agreeing to various formulas. The important thing is that you assess your conditions and see if the braces have left you more prone to the build of tartar or if bad breath is your current problem. This will help you decide which brand to pick and keep your oral hygiene intact. Plus, keep visiting your dentist weekly to clean the braces because sometimes, the problem stems from unclean metal rather than the teeth themselves.
Frequently Asked Questions
Fluoride is the key element in keeping your teeth healthy and protected. If the toothpaste doesn't include that, we suggest you look for another.
Since tender brushing makes stains appear on your teeth, it doesn't hurt to get extra help from your toothpaste. But, make sure you use it with an electric brush.
If your braces cover the brackets, it is quite difficult to reach behind and remove the stains that are yellowing the teeth. In this case, you can ask for more recommendations from your dentist.
Not really, your regular toothpaste should work fine if it contains fluoride and other germ-protecting ingredients.
It is very easy for the food particles to get stuck in the metal and your teeth which then attract bacteria, leading to bad breath. The key to preventing this is to brush regularly and floss.