Prime Day Phone Deals – The Best Discounts You Can Get
22 Jun, 2023 | 5 min read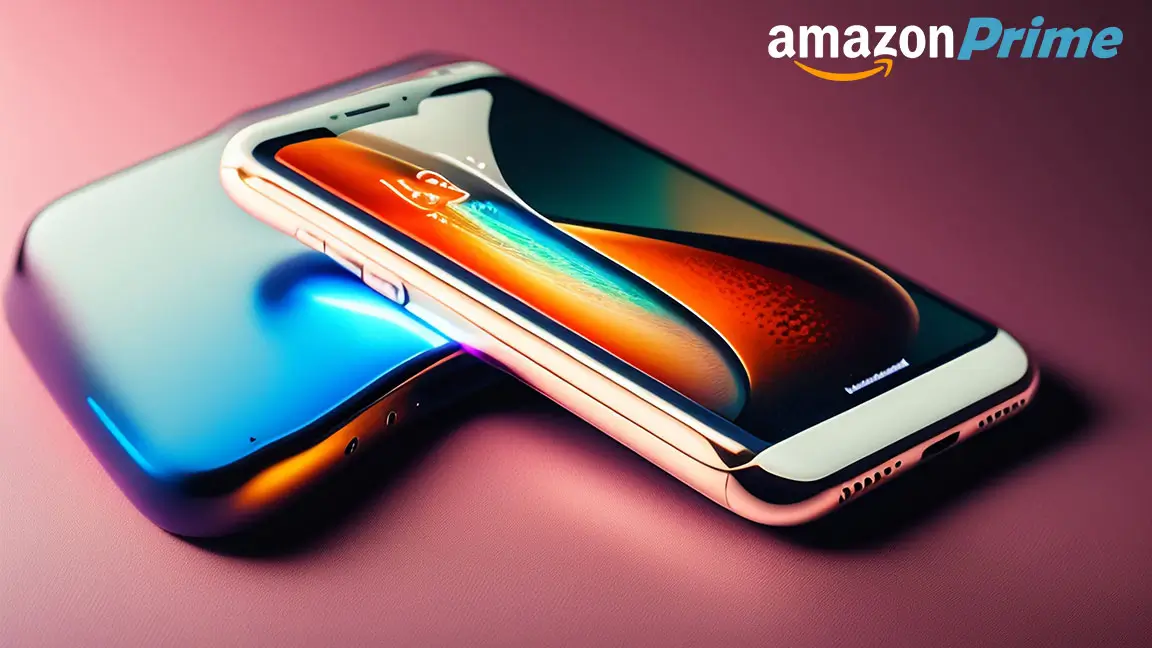 Choosing a smartphone for yourself or for someone dear to you is not a piece of cake. Especially if you are technologically numb then you might suffer from worry of picking out a phone that is not suitable for you. And when it comes to the best options the high price makes you think twice. This is why we prefer buying a cellphone during days and events like Amazon Prime Day. Amazon prime day is a wonderful time to make a purchase for a device such as a cellphone. This is because during this time all the top of the line and latest models go under huge discounts and you can thus make a good purchase on them. So if you are also planning to purchase a phone this prime day then this article will enlist the best discounts you can get on cellphones.
The Best Prime Day Phone Deals
Prime day is just around the corner and just like every year the excitement to make a purchase is going up and beyond the roof. If you are someone who has been waiting to upgrade on their cellphone for a while now then know that prime day is presenting the finest opportunity for you. With all the popular brands and categories on sale you are not going to turn back disappointed this prime day. So without further ado let's roll into the best prime day phone deals you can find this year on Prime Day.
The Samsung S23 is the top of the line model in the line of galaxy series. This model has the top spot on our list and one of the best phones you can purchase. So finding it on discount for prime day is indeed a blissful day. Let's talk a bit about the wonderful features the phone offers. The upgraded 200MP primary back camera on this phone, compared to the previous S22 Ultra, is the largest improvement. The images captured with this phone clearly outperform those from the Pixel 7 Pro and iPhone 14 Pro, with a wealth of clarity in a variety of lighting situations. It is also noted that the camera's low-light performance is outstanding and incomparable to previous Samsung galaxy models too.
Reason to Buy
200 MP camera
All day battery life
Stunning clear display
Reason to Avoid
Expensive
The size is huge
CUSTOMER REVIEW
Highly recommended Snapdragon 2. Both the S23 and S22 are mine. When playing games, S23 doesn't get as warm as my 22 does. In comparison to my previous 22 Ultra, I have seen a 20% increase in battery life. In case you were wondering, no, the 23 Ultra cannot fit into the case made for the 22 Ultra. For the asking price, Samsung should include a charger and a screen protector. We also miss having the option to add more memory.

The iPhone 14 Pro, the top iPhone currently available on the market, is what you should look at if you desire iOS over Android and want a real top of the line phone. The iPhone 14 Pro seems like a genuine improvement above the entry-level iPhone 14 for the first time. The real time image camera quality and the vast storage makes this phone not only practical but also ideal for professional uses.
The camera employs the high megapixel sensor to merge many pixels into one, giving you 12-megapixel shots, just as the Samsung Galaxy S22 Ultra and the bulk of the Android phones on this list. Despite occasional over sharpening, the photographs are generally excellent and stand out as the greatest smartphone photos.
The iPhone, however, easily captures the best video on test, making it the genuine star when it comes to video. The finest phone for videography that we tested is made even better with the addition of the new Action Mode, which enhances stabilization.
Reason to Buy
Bright and Vivid Display
Additional safety features
Versatile camera
Reason to Avoid
Slow charging
Battery drains quickly
CUSTOMER REVIEW
This product is very dependable, and I use it on a daily basis.

Rated as the best phone for many people you can also find a good deal on prime day on Google Pixel 7. The reason this phone stands out from the rest is the incredibly packed features at an amazingly low price. A beautiful 6.3-inch 90Hz OLED display, brilliant and customizable Android 13 software, a premium glass finish with wireless charging, and really good primary and ultra-wide cameras on the back are all included for less money than any iPhone 14 or Galaxy S23 model. The 50Mp sensor plus Google's top-notch picture processing make the primary camera the greatest point-and-shoot phone camera on the market, producing breathtaking images no matter what you aim it at.
Reason to Buy
User Friendly
Excellent Camera Quality
Good value for money
Reason to Avoid
Slow Charging
Face unlock is not reliable
CUSTOMER REVIEW
My previous phones were the LG G6 and the Galaxy S10. I also gave my mom and dad Samsung A51s and a Samsung S20 FE. Put the unpleasant things first and get them out of the way. Fingerprint scanners placed on the side or back of a device are much more reliable. Samsung also offers a plethora of useful apps, such as SoundAssistant, through which I am able to customize the behavior of the volume rocker.

The OnePlus 11 is a fully-loaded premium smartphone at an exceptional value. The only features it obviously lacks, despite its incredible pricing, are wireless charging and complete waterproofing. You can get a phone that has everything else you could desire if you can live without those nice-to-have features. One plus 11 boasts a fantastic display, blazing-fast speed, and powerful cameras, including a great primary 50Mp lens to capture fine details.
In contrast to other large phones, the OnePlus 11 is slender while having a 6.7-inch screen. You may choose between a glossy green model and a matte, nearly silk-like black model with rear glass.
Reason to Buy
Excellent Screen display
Fast performance
Strong Camera quality and function
Reason to Avoid
Does not offer wireless charging
It is not waterproof
CUSTOMER REVIEW
I don't understand why this phone has received such technical criticism in comparison to others of its kind, but I went ahead and bought one anyway. The Samsung S23 Ultra is an excellent device, but it's the little things that Samsung didn't include that made me want to buy it. In all candor, I have used OnePlus phones before and been very pleased with them. Since I was able to trade in my old S22 and pay only a few hundred dollars for the Samsung S23 Ultra with its upgraded storage, I decided to purchase it.

How to Catch the Best phone Deal for you on Prime Day?
The right phone for you depends on many factors and the foremost one is the intended use. Some people prefer a simpler cellphone while some might want something with more complicated and elaborate features. To some camera and display might be of huge importance but to others ample storage is what they need.
Either way picking out the best phone as much as boils down to personal preference there are some crucial factors you need to keep an eye on. Below is a detailed buying guide to help you pick out the best phone for you now that the Prime day deals are approaching.
Size
The size of the smartphone covers two factors, its dimensions and the weight. Both of these features need to be in a certain limit to make your device comfortable to use. It is preferable to purchase a phone that is lightweight so when you use it you don't get tired of the load nor the phone can hurt you in case of any incidents while using it in bed.
Secondly, when selecting a smartphone, size is crucial. Smaller mobile phones are easier to use with one hand and can fit in your pocket. These more compact phones aren't good for watching films or television shows or playing games. For this, smartphones with a little bigger screen are a better option.
Budget
Decide how much money you can spend and how much you're willing to spend first. If you're an Apple customer, you probably already know that Android phones are frequently less expensive than iPhones. The perfect low-cost phone for the iOS operating system, however, may be an iPhone SE (2020) that costs less than $400. Another rather expensive brand with a variety of devices is Samsung. There are a few of companies like Nokia, Honour, and Motorola that fall into the lower price range.
Camera
Most people upgrade their smartphone because of the sole reason to get a portable camera for them wherever they go. And since camera quality is important choosing one that is highly competitive will also add to the price. So it is better to evaluate your needs and find out what type of phone camera is best for you. However, there are several complex requirements to take into account for decent photography results with your smartphone.
Consider the opening of the aperture, the amount of megapixels, and image stabilization while selecting a phone. In this manner, you may quickly determine whether the camera fulfils your needs. Also take notice of the camera's lens type. You may capture pictures of enormous vistas using a wide-angle lens, and you can get up close and personal using a telephoto lens.
Battery
It's more common than ever to work from home and manage everything on a smartphone, but for this purpose battery life is crucial, especially if you're out all day without a charger. If you want to keep your phone functioning long enough for you to do crucial daily chores, you should strive for a battery with a minimum capacity of 5000 mAh. This battery rating can last for the whole day of moderate usage for a cellphone. In case if you are playing games or making lots of video calls you might need to charge your device during the day too.
Operating System
The most widely used operating systems are Android and iOS. Apple iPhones use the iOS operating system, which is renowned for its security. It does, however, offer few alternatives if you wish to transfer data to a non-Apple device. Samsung, OnePlus, and Xiaomi are just a few of the other manufacturers that use Android as their operating system. These companies enhance the operating system with their own set of fixed applications and other features. A stripped-down version of Android called Android One receives recurring security upgrades.
Speed
Cellphone's performance and capability greatly depends on speed of the device. The speed of your smartphone is crucial whether you enjoy playing games or use many apps at once. To assist you, we evaluated each smartphone and assigned a speed rating ranging from average to exceptional. Our primary focus is determining the phone's processing strength. The RAM is further crucial. The number of simultaneous tasks the smartphone can perform increases with RAM. The speed is also impacted by the operating system. The gadget runs more quickly the more recent the software version.
Model Year
When purchasing items on sale it is important to check the model year so you don't end up with an obsolete model of cellphone. For prime day deals look for cellphone models from 2020 to 2023. Though they might not be the ones with the biggest discounts but why purchase a product that is no good for you?
Set notifications
One sure way to not miss out a great deal is to set some notifications for the upcoming offers. Especially for the products you have been eyeing for a while, notifications help you remain updated whenever a price drop pops up. Use deal alerts to set yourself up to receive notifications for any offers connected to your most recent Amazon searches and frequently viewed goods. To establish deal notifications, go to the Prime Day event page on the Amazon mobile app. prior to Prime Day, set the alerts so that you may start getting push notifications for sales on July 12 when the event begins.
Amazon App
Not just a way to score the best prime day deal but downloading amazon app is a wonderful way to get the best of all types of deals. Amazon app is a quick secret to shop and locate the top offers for you. Via the app you can check your order status and get customer support easily. Also the deals visibility on the amazon app is much better than the Amazon website.
Frequently Asked Questions
Amazon keeps the prime day actual dates unrevealed till the last few weeks and same is the case this year. Though not officially announced the Prime Day amazon 2023 deals are expected to be in Late June of Mid of July. This 48 hour events mainly takes place during the same window every year.
The follow up to Amazons annual Prime Day savings event which lasts for 48 hours each June July is the Amazon Prime Early Access Sale. The inaugural Prime Early Access Sale was organized by Amazon in 2022. According to Amazon it was a chance to kick off the holiday shopping season early with hundreds of thousands of deals.
Only customers with an active Amazon Prime subscription are allowed to take advantage of Amazon Prime Day promotions. A 30 day free trial of Amazon Prime is available to those who have never subscribed. A year of Amazon Prime costs 139 Dollars or 14.99 Dollars each month. More benefits than only Prime Day bargains are included such as free two day shipping on the majority of Amazon items and free same day delivery access to Amazon Prime Videos TV and movie catalogue exclusive discounts at Whole Foods Market and more.
Finding the best deal on prime day is a big challenge whatever product category you are searching for. Though knowing some tips might help you make a right purchase. Firstly make sure to track the price changes to monitor how low the price has gone. Secondly you should check with the competitors to find the best prime day deal amongst all.
During prime day you can find cellphones a popular category of purchase amongst many other devices. You can see up to 200 Dollars or even more discount on cellphones from several popular brands. Hence it is safe to say prime day is a good time to purchase a cellphone.