Wondering how to watch youtube without ads? Are you fed up with youtube ads and looking for a youtube adblocker? Millions of people use YouTube every day, which is why so many companies utilize it to market their products. Infuriatingly, this suggests that commercials playing endlessly throughout a video have become the norm. YouTube advertisements, where businesses advertise their goods, can be rather irritating and ruin a watching experience.
Nowadays, it appears as though we can't watch YouTube without ads starting to load when we hit the play button for the first minute. You can watch YouTube without ever seeing a single advertisement thanks to a number of tried-and-true methods, which is a blessing. It was a cause of annoyance for us users who just wanted to get on and watch videos without being interrupted by advertising. It was great for people who made money from advertisements.
Fortunately, there is a simple solution to prevent ads from displaying and enjoy ad-free youtube. This post will demonstrate how to watch youtube without ads… So let's start reading and enjoy ad-free streaming…You can also Get the best Discounts with YouTube TV promo Codes and save up to 55%.
HOW TO WATCH YOUTUBE WITHOUT ADS?
Before we talk about how you may specifically avoid them, it's crucial to understand the types of advertisements you'll see in YouTube content:
Skippable in-stream ads
Non-skippable in-stream ads
In-feed video ads
Bumper ads
Outstream ads
Masthead ads
Not every ad-blocking application will prevent YouTube advertising. What we're most concerned about, though, are the ads you must manually avoid or otherwise obstruct your watching. Ad-blockers are fortunately available for those of you who really detest being forced to watch advertisements left, right, and center. Ad-blockers offer a quick and efficient way to get around this constant commercial advertising.
Here we have some top ways to enjoy youtube without ads:
1.YouTube Premium
By signing up for a subscription called YouTube Premium, you can access the content on YouTube without any commercials. without any video advertising, regardless of whether it is an overlay, bumper, or skippable. Users of YouTube have the option of subscribing to YouTube Premium in order to watch videos uninterrupted by commercials. With the subscription-only, which costs a few dollars a month, there is no restriction on how many YouTube videos you can watch.YouTube Premium is compatible with both desktop computers and mobile devices.
YouTube Premium is our top suggestion for getting rid of commercials, but the main catch is that you must pay for the ability. There is no other option for iPad and iPhone users to get rid of the ads in the YouTube app.
2.Use Ad-blocking Apps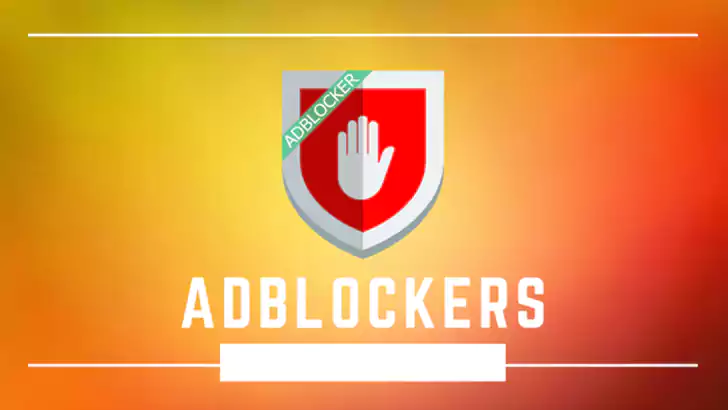 Another option is to use ad-blocking software to remove YouTube advertisements. If you want to watch YouTube videos on your phone without ads, use the mobile version of the ad-blocking program. If your phone uses the Android operating system, you must download ad-blocking software compatible with Android. If you have an iOS phone, you must download an ad-blocking tool compatible with iOS.
If you want to utilize ad-blocking software, you cannot use the native YouTube app. The reason behind this is that some programs, like the YouTube app, forbid the usage of third-party certificates for secure connections. The native YouTube app won't run with the most recent Android update if the third-party certificate is altered.
Best Ad-blocking Apps:
YouTube Vanced: The most well-known of these programs, YouTube Vanced, has already been withdrawn by Google. It offered all of the capabilities of YouTube Premium without cost, including an integrated ad blocker and support for background play. Other applications may come under legal attack despite having identical features. Open-source programs that don't rely on YouTube's API or frameworks have the best chance of surviving. In this situation, SkyTube and NewPipe are the finest options.
New Pipe: In order to provide the "original" YouTube experience before advertising took over, a third-party application called NewPipe was developed. It doesn't show any ads and doesn't ask your device for any permissions that aren't strictly necessary. This app has no single piece of code specific to YouTube. You don't need a YouTube account or a Gmail address to access YouTube services that frequently require checking in. All the data necessary to run services like your view history or subscriptions are stored locally on your device. This is a fantastic solution for owners of Huawei smartphones or other mobile devices that Google has barred from its mobile services.
SkyTube: With this open-source YouTube substitute, you can choose what you see and block videos with low views or many dislikes. You may also alter your YouTube experience in ways that the official app does not, like by adding channels to a blacklist or whitelisting and filtering videos according to the languages you prefer. SkyTube doesn't rely on any Google APIs or code; therefore, it is ad-free and accessible without a Google account, just like NewPipe.
3.Use Ad-blocking Web Browser Extension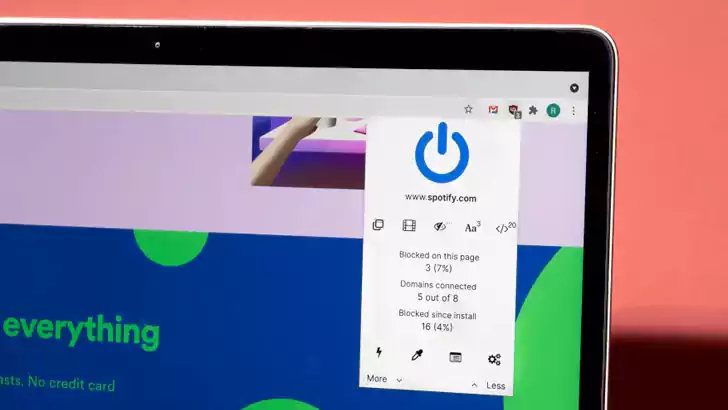 You may also view YouTube videos using the phone's browser. The majority of online browsers do not allow ad blocking, with the exception of Safari. Safari has the advantage of loading YouTube's template swiftly and without many glitches. If you want to preserve the native app, just create a shortcut with a distinctive icon that is different from the shortcut icon for the native app. This will allow you to access the app from your home screen quickly. The best alternative if you don't want to pay for a YouTube Premium subscription is to use a powerful adblocker. On PCs, adblockers are already often used to block intrusive web ads. An ad blocker for YouTube operates on a similar principle.
Best Ad-blocking Extensions:
AdBlock: With over 60 million users, the popular AdBlock add-on disables banner ads, annotations, and pre-roll ads on YouTube. In addition to Chrome, it functions with Firefox, Safari, and Edge browsers. In order to avoid having websites blacklisted by ad blockers, you can also whitelist websites.
AdBlocker Ultimate: AdBlocker Ultimate is a free ad blocker for YouTube and other websites that blocks malware and trackers. Local residents donate to sustain it.
Stands Fair AdBlocker: Stands Fair AdBlocker add-on that speeds up browsing is True AdBlocker. It turns off various forms of advertising, including automatically playing video ads.
AdLock: A useful tool for blocking YouTube and social media adverts (such as video ads, banners, and pop-ups). It functions beautifully on iOS devices as well.
Total AdBlock: The free version of this plugin, Total AdBlock, only lasts so long that it prompts you to subscribe. It can block banners and skippable YouTube advertisements. It is freely available to all TotalAV users with the inclusion of Ad Block Pro.
Adblock Plus (ABP): Adblock Plus is one of the top free ad blockers for YouTube that may also shield users from malware and third-party trackers.
AdGuard: The browser add-on AdGuard blocks spyware, trackers, and video advertising. Additionally, it might warn users to avoid risky websites.
uBlock Origin: Pale Moon and Chromium are two lesser-known extensions that are compatible with uBlock Origin. In addition to blocking adverts, it also prevents web trackers.
Adblock for YouTube: An add-on created specifically to block different kinds of YouTube advertisements.
Ghostery: Ghostery is cost-free and works with most browsers, including Opera.
Poper Blocker: Pop-ups, pop-unders, and overlays are eliminated using the Chrome plugin Poper Blocker.
4.Use a VPN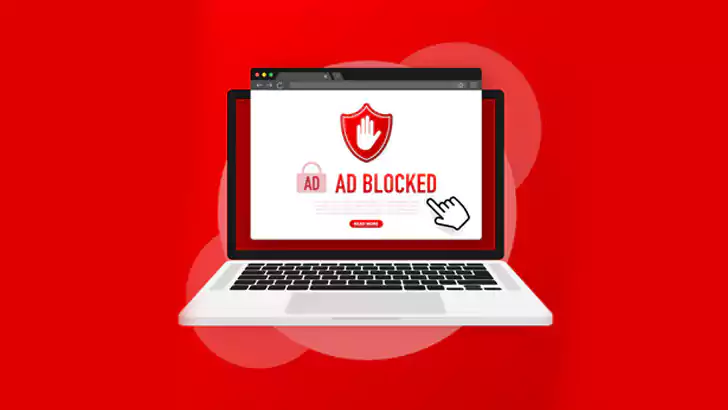 A secure connection is established between your computer and a faraway server using virtual private network (VPN) services. Using this, you can hide your location, prevent advertisements, and ensure your ISP is unaware of your online activities. To be clear, using a premium VPN service solely to block advertisements is not worthwhile. There are a lot more useful ways to accomplish the same thing.
However, a VPN is a great choice if you also want to protect your privacy, conceal your IP address, and prevent websites from tracking your online activity. By hiding your location and purchasing patterns with a VPN, you give advertising algorithms very little data to work with. Due to their inability to target you accurately, advertisements will typically stop appearing completely.
Best Youtube Ad Blocker VPN:
NordVPN: Threat Protection, formerly known as CyberSec, is a feature of NordVPN that may disable trackers and stop harmful downloads. Additionally, it can prevent intrusive ads from displaying.
Sufshark: Surfshark's CleanWeb function stops many types of viruses and advertising from loading. As a result, you may expect improved browsing performance and reduced data usage. One of the best VPN services for Windows is Surfshark, which may also help you prevent deceptive phishing attempts.
Cyberghost: CyberGhost's Content Blocker, available for Android, is made to block websites with a terrible reputation for advertisements and contagious software. Similarly to that, CyberGhost gives you control over the Wi-Fi hotspots you use to connect to the internet.
Wrapping Up
For the majority of users, purchasing a premium membership would be the simplest way to block YouTube advertisements. YouTube Premium is cheaply priced since it also grants you ad-free access to the company's music streaming service, YouTube Music.
If you're looking for a free alternative, ad-block extensions or browser plugins are frequently available in free and premium versions. Though more expensive and built for privacy protection rather than ad blocking, VPNs are a little more dependable but less reliable in terms of reliability and cost. Make your choice wisely, and then describe your experience with it.
Frequently Asked Questions
Basic YouTube is free to all users, but the Premium version includes many fantastic features. The best features of these advantages are the music, background play, and ad-free videos.
You can add the Adblock Plus extension to your web browser or download the
You can access YouTube Music and view YouTube videos without commercial breaks if you subscribe to YouTube Premium (formerly known as YouTube Red).
There are many reasons why YouTube advertisements might have increased in frequency over time. Money is the key factor for YouTube, producers, and advertisers.
Keep in mind that our website and the official browser extension shops are the only trusted places to get AdBlock. Installing AdBlock is completely risk-free and malware-free.