Seize the Savings - Prime Day Laptop Deals with Up to $2000 Off
22 Jun, 2023 | 5 min read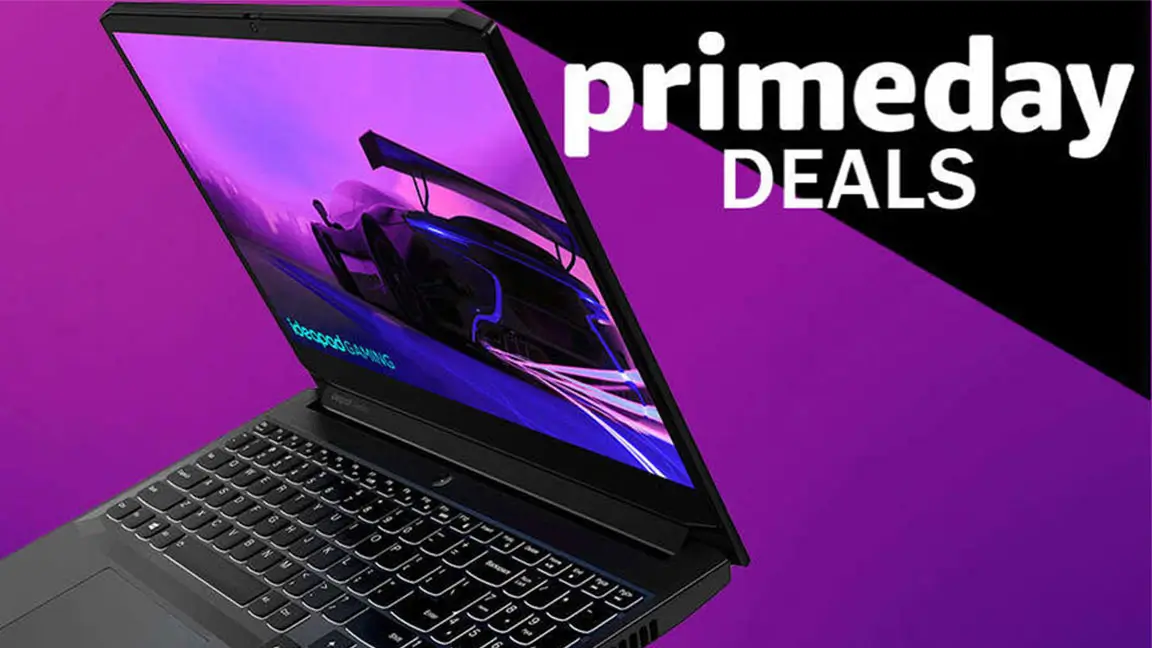 Prime day is an annual giant extravaganza with almost every category of interest witnessing a great discount. For people who wait for prime day, electronics is the most deemed category of interest with discounts up to $2000 or more. From cheap laptops under $500, to television deals for as much as 40% off, Prime day is the best time to hoard up on electronics and appliances you have been eyeing for a while.
And as we speak about Prime day and the best deals, every year, we see incredible sales on laptops from manufacturers like Apple, Acer, Asus, HP, Samsung, and more, and we handpick the best of the best to present here. This prime day, like every year, there will be huge price cuts on several of our favorite computers, including the MacBook Pro, Dell XPS 13, and HP Envy. And more reductions for M1 Macbook may be offered as a result of the introduction of Apple's new M2 MacBook Air and M2 MacBook Pro.
Best Prime Day Laptop Deals – Our Top Picks
Black Friday and Cyber Monday are indeed popular when it comes to deals on electronics and appliances but Prime Day is an event which is second to none. With amazon's own devices to all the top retailers offering tremendous discounts, prime day is the time to be active on Amazon and purchase high-quality tech items. Below are some top of the line prime day laptops you should keep an eye on.
You can expect a price drop of more than $100 on this amazing technology by HP. Yes it is true, the HP chromebook a desirable laptop year after year remains a popular category of interest during the Prime day deals. Due to the fact that it's so affordable while yet providing everything you need, it makes for a tempting choice for anybody searching for one of the finest Chromebooks for students. It has everything a person may possibly need for mobile work. It is quite compact and convenient to carry about because it has an 11.6-inch screen. That display still has HD resolution and has anti-reflective features. Even though 220 nits aren't very impressive for more expensive laptops, they are acceptable for this price range.
Reason to Buy
High Build Quality
Water Resistant
Long Battery Life
Reason to Avoid
Low Memory
Low end as compared to other options
CUSTOMER REVIEW
This is the best device for doing internet research, online shopping, and social media browsing. Don't assume you'll be given a laptop and asked to create elaborate Excel spreadsheets or PowerPoint presentations. I would say that an iPad is more geared toward entertainment, whereas a Chromebook is more geared toward productivity (such as email). USB ports are the biggest perk. That was a major factor in my decision to get a Chromebook. Now that I have access to a USB port, I can upload numerous SD cards' worth of photos to iCloud without having to remove the cards from my cameras (and most of my video and photography gear, for that matter). Can I recommend this product? I might if you offered to pay $65, but I wouldn't expect much. As long as I don't let my hopes get the best of me, I'm generally content.

For professional office workers and the MSI laptop is the best deal on Amazon prime. This 15 inch laptop has an admirable stunning display quality with an OLED display. The keyboard style and ergonomics make gaming and typing the most fun experience. It also has some excellent hardware inside, including an Intel Core i7-11800H CPU and NVIDIA's GeForce RTX 3080 graphics card. I just examined this laptop in person and was astonished by how easily it handled difficult tasks like video editing.
Reason to Buy
Vivid sharp display
Powerful
CUSTOMER REVIEW
This portable computer is both portable and ergonomic. Neither the heat nor the noise has been an issue for me, contrary to what I have read in several reviews. The grill that separates the display from the keyboard can get extremely hot if the processor is working hard. However, after a month of intensive graphics labor, music production, document editing, and file uploading, this has happened only once. Again, it's no big deal. The keys are soft and easy to use. Two problems, though... When I first acquired it, there was no documentation on how to disable the rainbow-colored, pulsating key lights. Made me feel sick to my stomach. Steel series software was where the action was directed, rather from the MSI control center as was the case with previous models. Second, because there are so few USB ports, you'll need to invest in a hub. An HDMI port, at the very least, would have been nice. That being said, everything is fine.
It's hardly surprising that even on sale, this Razer Blade 14 model costs around $2,000 because gaming setups are often pricey. Serious gamers will discover that the hefty cost is justified by the device's top-notch components and latest features which are modestly packed in this device. The laptop's quality and build enables you to play even the most difficult games while on the road. The 165Hz refresh rate makes films and games fluid while the 1440p display is clear and boasts excellent colour accuracy.
Reason to Buy
Fast performance
Sharp and clear display
CUSTOMER REVIEW
I got this laptop so I could play games on my LG C1 4K OLED TV.
PROS
The PC can handle 4K at 60 frames per second with nearly maximum settings. The combination of G-Sync and DLSS is fantastic. I love how the keys light up in a synaptic pattern. Making my own pictures for this is so much fun. The Hue lights in my office even reacted to what was happening on the screen once I linked them up. All of the Razer's illuminated accessories are calling my name right now. Amazing!
CONS
The 8GB of video RAM is a significant drawback. Because of the integrated AMD graphics processor, the maximum amount of available system memory is likewise restricted to 15.6 GB. You may very much consider your graphical needs met. In about a year, this gadget will be obsolete and unable to run modern video games. I really need this to last for a while.
Though not among the most desirable laptops of all times, the acer swift 3 is a great deal to score for office and school uses. The acer swift 3 lives up to quality despite being an older model. It has a high speed processor and solid built quality. The 1080p display is suitable for everyday tasks to even a bit of high-end of office use. You can enjoy movies and TV shows on the 14 inches wide screen and the Intel i7 core processor makes it a perfect daily use laptop. Even more remarkable for inexpensive laptops, this model has extra amenities like a fingerprint reader and a backlit keyboard.
Reason to Buy
Affordable
Fast processor for low price
Reason to Avoid
Sluggish for gaming and high end use
CUSTOMER REVIEW
Great laptop!

Almost at a 50% off the original price, the Microsoft surface laptop go is a great deal to find on Amazon prime. It contains an 8GB RAM and Intel Core i5 CPU. For power users that might not amount to much but for routine chores like drafting documents or making presentations, it's all you need. Additionally, you receive 256GB of solid-state storage, giving you ample space to keep your most important information without having to rely too much on the cloud. The display of the Surface Laptop Go is one of its most notable characteristics. The laptop's 3:2 aspect ratio provides greater vertical screen space and reduced eye strain during extended computer sessions.
Reason to Buy
Spacious screen and keypad
Durable
Classic look
CUSTOMER REVIEW
The only issues I've had so far are with the mouse/finger pad and the fact that the keyboard doesn't appear to have a backlight. I have no idea whether this is a user error or a system malfunction. In order to pick text for copying, dragging, dropping, etc., I had to set up a wireless mouse. To reposition the windows, I need to utilize the touchscreen. This is because the right and left click buttons on the finger pad don't seem to be operational.
Apart from that, the machine itself has been working fine for me. It looks and feels extremely similar to my work laptop, so it didn't take me long to adjust to using it.
How to Choose the Best Prime Day Laptop Deals?
With so many deals coming your way it becomes hard to choose the right deal for you. An approach is to create a list of the laptop specs you require or develop a shortlist of the models that suit your demands in order to get the finest Amazon Prime Day laptop bargains. And as this means you will find a great deal on a decent product, but it should be kept in mind that the excellent ones will be so limited in supply that you should be watchful to get a good deal as soon as you find one. A further suggestion for finding the finest Amazon Prime Day laptop discounts is to price compare with rivals and choose the offer that is most advantageous to you. Here are a few more things to think about when purchasing a laptop for yourself.
2 in 1 Feature
Many PC laptops are 2-in-1 laptops, hybrid machines that can switch between tablet form, the more common clamshell mode, and other positions in between like tent or stand mode. Detachable with screens that completely separate from the keyboard and flexible laptops with hinges that fold back 360 degrees to change modes are the two main styles of 2-in-1s. and since there are going to be many 2 in 1 laptop Amazon Prime deals, so it's the right time to consider whether or not you want to opt for this option.
Operating System
You must choose the best operating system for you before deciding on the laptop's appearance, price, and specifications. The four main operating systems available on the market are Windows, MacOs, Chrome OS, and Linux. Many factors, including compatibility and performance, set these operating systems apart from one another. However, your own choice will ultimately determine which operating system you use.
Screen Type
Touch-screen laptops make using a computer easier. Tap to pick, hold and drag to move, swipe to navigate, and pinch to enlarge items, much like you would on a smartphone or tablet. On Prime day there will several deals accessible on a large number of touchscreen Windows laptops and several Chromebooks.
Screen Size
When measured diagonally, laptop displays may range in size from 11 to 17 inches. The ideal screen size for side-by-side document viewing, watching movies, editing images and videos, and playing games. Keep in mind that a laptop with a huge screen could become bigger, heavier, and consume more power.
Display
The more pixels a laptop has, the more stuff can fit on the screen, and the sharper it will appear. It's unfortunate that some business laptops and budget laptops still have screens with a resolution of 1366 x 768. If you can, though, pay a little more money to get a panel that works at 1920 x 1080, often known as Full HD or 1080p. High-end laptops are now available with displays that have resolutions of 2560 x 1600, 3200 x 1800, or even 3840 x 2160 (4K), all of which look fantastic but consume more power, shortening battery life.
Handling
The main purpose of a laptop is to have portability and easy work while traveling. This is also the reason why desktops went obsolete and laptops become common. By handling a laptop, you can discover a lot about it. Consider the model's overall weight and if it will be comfortable to handle and carry while you move about your home, walk around school, or drive to work because portability is a key factor for laptops. It should feel strong enough for hinges and clasps to sustain regular use.
Intended Use
There are laptops available for purchase on the market for as little as $200 and as much as $2000. The price and cost are determined by the features and the intended usage of the laptop. Even while expensive laptops aren't always excellent, they often include several features that justify their high price.
Durability
We usually equate product durability and performance with product warranty, but what good is warranty if you have to rush to the shop every other day for upkeep and repairs? As a result, you must pay attention to the laptop's strength and longevity. Verify that the body of laptop, which is often made of plastic or metal, are strong enough and lightweight.
Make sure you can type comfortably by checking the depth and spacing of the keyboard. Using the trackpad and mouse buttons, you should be able to reliably click, scroll, and zoom without skipping. Even the most amazing features are useless if the laptop you're buying has poor ergonomics.
Device Storage
More important than the processing speed of your CPU is the effectiveness of your storage drive. If you can afford it and don't need a lot of internal storage, choose a laptop with a solid-state drive (SSD) since you'll enjoy at least three times the performance and a substantially faster laptop overall.
Frequently Asked Questions
The prime day laptop deals unlike black Friday or Cyber Monday only begin when the actual prime day event begins. Some of the deals are valid for the 24 hour window whilst some are up for the entire 48 hours.
Yes you need an Amazon Prime membership to benefit from the official Prime Day laptop bargains. It is not a major hassle though and prior to the transaction free trials are sometimes offered as well. You also have access to free books and next day delivery for many items in addition to original programming via Amazon Prime Video.
Prime day offers hundreds of dollars worth discounts on many items which include laptops too. You can find some everyday use to most powerful laptops on great discounts during this time. To pick the best offer In terms of hardware features and form factor opt for a laptop that provides you with the most value at a fair price.
Yes all year round we see many deals and discounts on laptops and prime day is one of those events. On prime day you can find almost all the popular brands with huge deals such as Lenovo dell Apple Microsoft HP and gaming laptops too.
Prime day is an event which sees discount on almost every category. But the most selling categories include the Apple airpods and other apple devices amazons own devices echo dots Alexa activated devices as well as all types of household appliances.