Yes, holidays were all about catching up with friends and family or simply having a good time. But holidays also paint a picture of busy shops, bustling with shoppers and splurging on their favorite items.
These days, holiday shopping can be easily done from the comfort of your home and at hugely discounted prices.
If you are hoping to take advantage of holiday sales, a bit of planning can help you get the best deals. Here is a list of the most-anticipated holiday sales period that you should know about as a consumer.
Black Friday
Black Friday, which falls in November, is perhaps the busiest shopping day of the holiday season. It is the day after Thanksgiving and was first used in the 1960s to negatively describe the terrible holiday-shopping traffic. Then, in the 80s, businesses started using this day as an opportunity to promote sales.
Today, even if you cannot head out to shops, you can easily benefit from Black Friday sales by shopping online. Shops have even started offering sales a few days before Black Friday, with the promotions extending over the weekend.
Cyber Monday
Black Friday opened up several opportunities for merchants to attract consumers. Cyber Monday comes three days after Black Friday. And if you are a student or someone looking to buy a gadget for a discount, then Cyber Monday should definitely be marked on your calendar.
And to get exactly what you want, you will need to save the products in your cart and be quick with the purchase. If you're a student who has some urgent assignments to get to during the holidays, you can decide to write my term paper on WritePaper.com and make sure that you have sufficient time to scour deals online.
The discounts are considerably huge, and some of these last for a couple of minutes before someone else bags them. So, be ready, and be clear about what you want to buy. There is no time to research during a Cyber Monday sale.
Black November
As we mentioned before, Black Friday deals are offered as early as the beginning of November. This essentially converts the whole month of November into a large window to shop online for special deals. In effect, you might not want to wait until December to do your holiday shopping.
Super Saturday
Super Saturday is a name businesses use for the last full Saturday of shopping before Christmas. So, of course, the date varies from one year to another.
In a nutshell, this day targets the last-minute shoppers who are desperate to find gifts. Both brick-and-mortar shops and online retailers offer competitive deals on this day.
Boxing Day
The day after Christmas has also gained a high reputation among consumers chasing discounts. The idea is that retailers slash their prices to clear out inventory.
While Boxing Day might not be as popular as Black Friday, it can be advantageous for those looking to buy seasonal merchandise at drastically cut prices.
New Year's Day
We would think that most stores will not be open, let alone have sales on New Year's Day. After all, most consumers are likely to be tapped out. But eCommerce giants often have New Year's Day sales with massive discounts.
These are mostly like clearance because they want to sell products to bring in new things for the year. So, the main holiday sales start with Black November and end with New Year's Day. However, retailers have become creative, and now throughout the year, you will find several holidays that will let you plan your budget shopping in advance.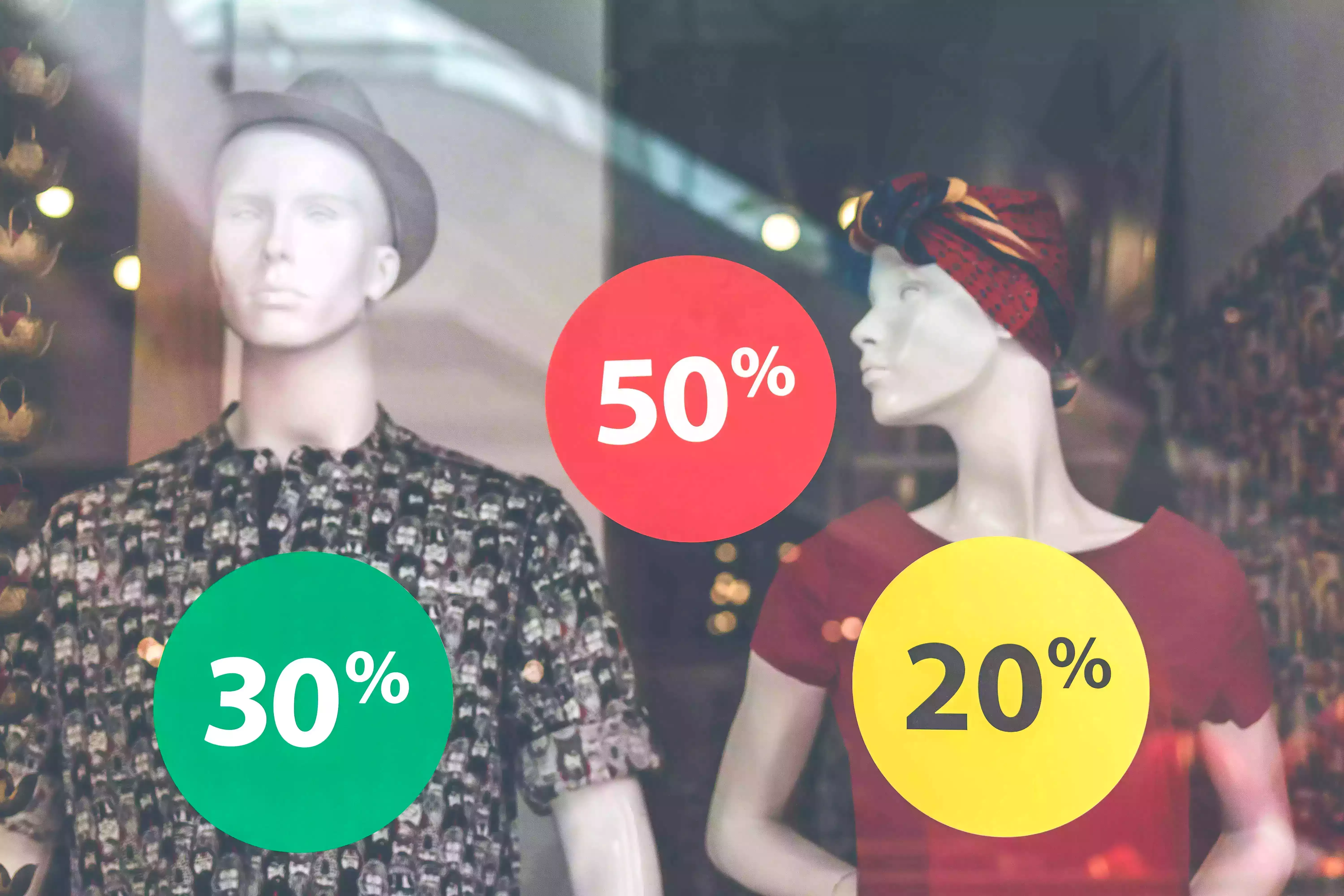 Easter Day
The next best holiday sales come around Easter. Most online and brick-and-mortar shops offer amazing deals for Easter. Initially, these discounts were available only for clothing for Easter Sunday.
But now, you will find that the promotion applies to virtually anything you want to buy, including subscriptions to software. Moreover, there won't be a big rush on the websites as Easter shopping is not as popular as Black Friday. So, you will still be able to find some hidden gems among the deals.
Mother's Day
Mother's Day is a holiday particularly popularized by retailers. It is indeed a nice day to appreciate someone special in your life. Promotional offers start a couple of weeks before Mother's Day, so hunt for them during the first two weeks of May.
The sales are often focused on items such as jewelry, clothing, perfume, and other popular Mother's Day Gifts.
Father's Day
Similarly, Father's Day, which is celebrated in July, is another occasion to shop for discounted deals. Consumer spending on Father's Day has been increasing over the years.
You can find deals on almost everything. After all, what you shop for should not necessarily be for fathers. You can also set out to plan your personal finances and find something for yourself at a relatively low price.
US Independence Day
The 4th of July is of high importance in the US and is celebrated as the Independence Day of the country. On this day, in 1776, 13 American colonies declared independence and were united to form the United States of America.
The holiday is often celebrated with a barbecue, picnic, and fireworks. And you are likely to find great deals on barbecue grills, outdoor gear, seasonal clothing, and more.
Labor Day
Like July 4, Labor Day also has a high significance as a federal holiday. Internationally, May 1 is celebrated as Labor Day. However, In the US, it is the first Monday of every September.
Although Labor Day is not commonly known for its holiday sales, some online retailers have started offering discounts during this period.
Halloween
Halloween sales revolve around decoration to clothing and from confectionary to food. Interestingly, Halloween is a time when online retailers get creative to come up with unique marketing ideas.
While not every store will have a Halloween discount, if you are willing to shop around on the Internet, you are likely to find a few that offer amazing deals.
Amazon Prime Day
The eCommerce giant's Prime day is one of the most anticipated sales of the year. Typically, it happens in July, but with COVID-19-related supply chain issues, the sales day was moved to June in 2021. Yet, we are expecting it to happen on time and moving forward.
On Prime Day, you will see retailers on Amazon competing to offer exceptionally good deals on smart home devices, gaming systems, TVs, computers, and more. Some deals last only for a couple of minutes, and new promotions appear every hour.
Summer Sales
Finally, before the summer holidays start in July, many shops announce sales for items such as clothing and outdoor gear. You will also be able to find some travel deals around this time.
Taking advantage of holiday sales can help you save a considerable amount of money. With a bit of planning, you will be able to compare offers from different retailers and purchase what you want without having to compromise on quality.
Frequently Asked Questions