If you can feel the happy vibes in the air, it is because the holiday season is coming closer. With just a few weeks left until the Christmas bells ring and the green decorated trees are adorned with ornaments, the season of happiness and huge sales is upon us. this means before the Christmas event itself comes you will find yourself engulfed in the season's biggest sale which is Black Friday Sales.As Black Friday 2023 is rapidly approaching, and some businesses have already informed us that they will begin their end-of-year sales extravaganzas early. This implies that even though Black Friday isn't until November 25, the holiday shopping season is longer than it has ever been.
Also, because of the hold back in sales for around two years when people suffered due to pandemic and black friday shopping was no longer that exciting, now we can find ourselves resuming pre covid world shopping practices. Additionally, merchants will go above and above to persuade consumers to spend during what is typically their busiest and most important period of the year. Despite the high stock levels, substantial discounts will be required to maximize sales.
Not only the deals will be introduced earlier but they will also las longer. So the main question that arises is that how to make the most of black Friday sales and what stores will be bringing their best black Friday deals forward? In this article you can prepare yourself for all the black friday shopping festivities.
The Top Stores with Black Friday Sales
Black Friday deals are offered by the majority of online shops, but it's our duty to sift through the thousands of offerings to pick the finest prices out of the bunch. Also, this year you will find many black Friday offers not only online but also in physical stores. The best Black Friday deals are often found at well-known stores like Walmart, Best Buy, and Target, with Amazon topping the field.
Amazon tops the list every year due to its tremendous discounts and this is because the category and list of products at amazon are huge so there are tones of options to choose from. The fact that amazon is an online store also plays to the advantage where the store can stock up a few products while wait for the stock to arrive again to dispatch some orders later on. This isn't possible with physical stores. However, other than that you can find record low prices on amazon on almost all categories.
Therefore, whether you're seeking for discounts on clothing, kitchen appliances, toys, or tech products like laptops, TVs, or AirPods, Amazon is likely to offer Black Friday specials on the items you're after.
Additionally, Amazon is introducing new shopping capabilities as well as its largest ever collection of gift guides. On the Amazon shopping app or using an Alexa device, customers may also start shopping and finding bargains right away. There are also fantastic discounts on services and goods that are owned by Amazon.
Wireless Security Cameras with Solar Panels for 50% off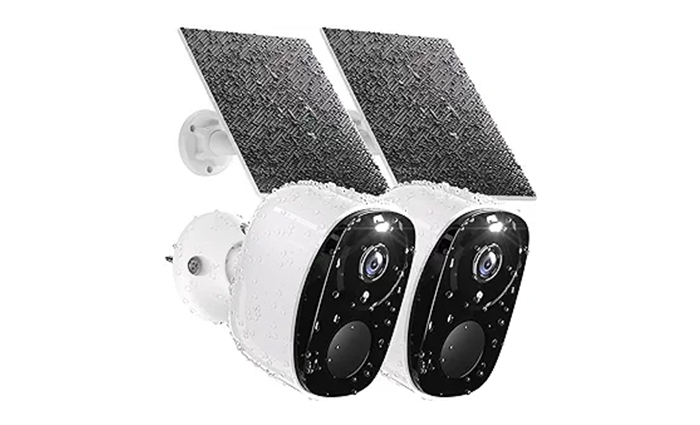 Wireless Security Cameras of two packs for indoors and outdoors with solar panels, waterproof, color night vision, home security, two-way sound and audio, QHD resolution, motion sensor /detection, cloud storage, and built-in light from Raycom. Get 50% off by applying the coupon code and enjoy the mega sale promotions on exclusive products. Amazon offers the best in-store Black Friday deals and promo codes for premium products on mega sales events.
Dell Latitude Core i5 Refurbished Laptop for 30% off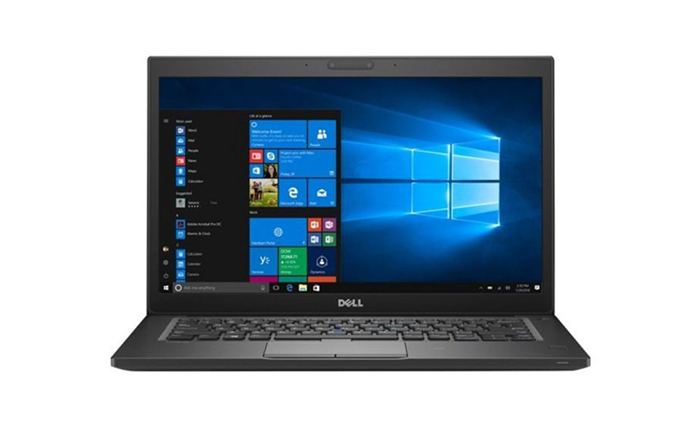 Dell Latitude Core i5 refurbished laptop with fifteen-inch screen, Bluetooth, Wi-Fi, webcam, FHD resolution, and Windows 10 pro 64 bit. It's available for 30% off for the coupon code on Amazon stores with the best black Friday deals.
JeKero Car Headrest Portable DVD players for 60% off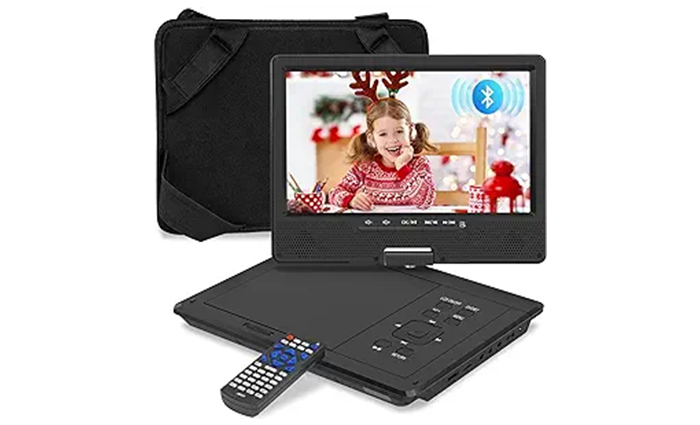 Jekero Car Headrest Portable DVD player with Bluetooth, Swivel Ten-inch screen, Rechargeable battery, Battery time of five hours, supports USB, twelve months warranty, and free returns or exchange within thirty days of purchase. It's available for 60% off on the coupon code on Amazon stores with the best Black Friday sales.
Kids Need Split Screen Baby Monitor for 50% off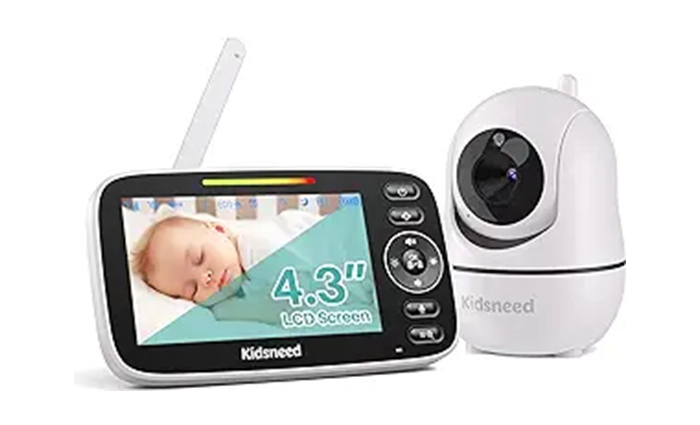 Kids Need a Split Screen Baby Monitor with nineteen hours of battery time, a camera and sound remote control, zoom night vision, and wireless security with a two-way sound system. It's available for 50% off with coupon codes on Amazon, one of the best black Friday stores.
ArmoGear Laser Tag Set for 15% off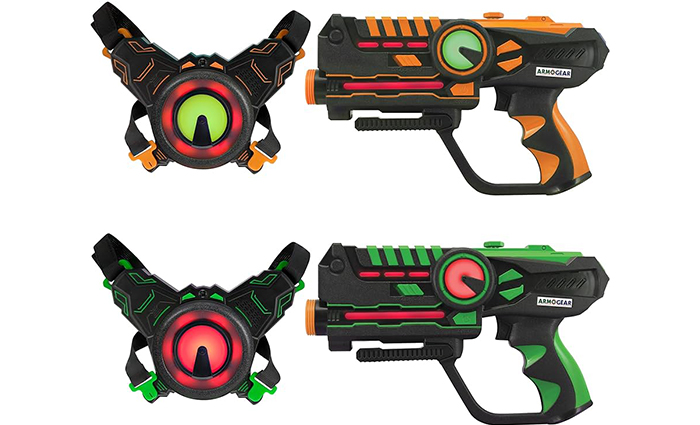 Fao Schwarz Laser Tag Set Dual Blast is ideal for a fantastic gaming experience, real-time fun, and thunder sound effects. It's a great gift for holidays and birthdays for kids. You will get 15% off on the deal at Amazon stores.
Walmart's typical Black Friday discounts exceed 34%, which is hardly surprising given that company is already recognized for offering discounted rates. Thus, Walmart is the only name that springs to mind when discussing a retailer that behind Amazon in terms of the most popular categories on Black Friday.
On smart TVs, watches, Apple products, laptops, gaming accessories, gaming stations, cleaning products, electronics, kitchen appliances, and all other kinds of those desired items that you wait for all year long, you can find a variety of enormous discounts and Amazon-like prices. Other discounts include Apple Watch, AirPods Pro, Instant Pot, and iRobot Roomba vacuums are all available for some notable discounts.
Walmart's physical facilities are closed on Thanksgiving Day, just like the majority of retailers, but online shopping is still available. Friday at 12 a.m., exclusive Black Friday offers go live online throughout the black Friday event but the shops open at 5 a.m. In addition to curbside pickup at most locations and home delivery, including same-day delivery for some items, the store offers both online and in-store purchasing.
Xbox Series Hunters Bundle & Wireless Controller for 60 $ off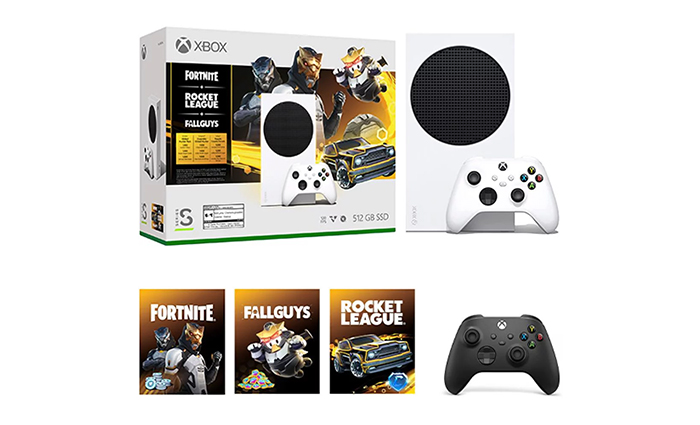 Xbox Gilded Hunters Series Bundle has a wireless controller from Microsoft. It has three-in-one Fortnite, Rocket League, and Fall Guys with a one-year warranty. Grab the deal for 60 $ off at Walmart, one of the best stores for Black Friday deals and discounts.

Apple Watch First Generation for 150 $ off
Apple Watch's regular first generation with GPS and Bluetooth is water-resistant. It has eighteen hours of battery time, is made of premium quality Silicone Plastic material, and has a golden color aluminum case with a sports wristband. It's available for 150 $ off at Walmart for the best Black Friday deals.
Fire Pit with Screen Lid for 115 $ off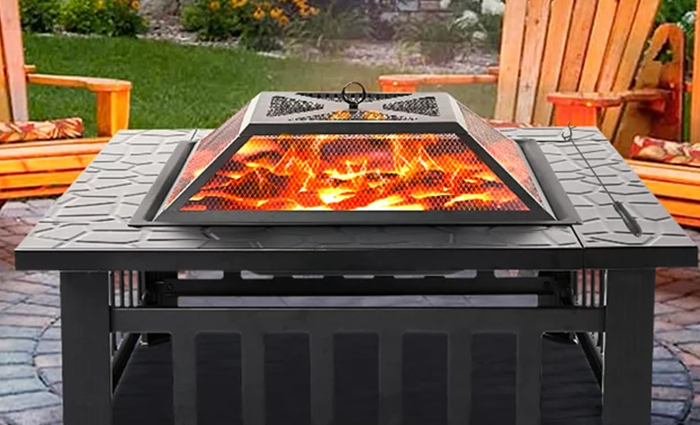 Fire Pit with Screen Lid and strong rust-resistant powder-coated steel frame for the outdoors, ideal for BBQ and Patio Settings. It's multi-functional and used for a fire pit, grill, or BBQ, and the Ice bucket. It produces a soft light for a cozy ambiance in patio settings. You will get 115 $ off on this Fire pit on the deal at Walmart. Let's see more Walmart early Black Friday deals and enjoy shopping with lots of savings.
Humsure Pint Dehumidifier with Drain Hose for 221 $ off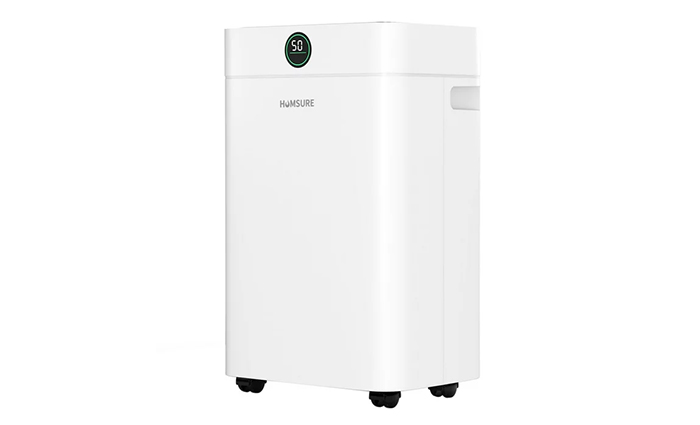 Humsure Pint Dehumidifier with Drain Hose for large and medium bedrooms, basements, Attic, and bathrooms. It has extended features with maximum moisture absorption, automatic defrosting, and multi-usage. You will get 221 $ off on this deal at Walmart. If you want to get more shopping for remarkable savings, you can see here when Black Friday is in 2023.
You know macys was top on the list of best black Friday discounts for many researchers? This is because we saw almost 56% price drops at macys on almost all categories. Small kitchen appliances, furniture, accessories, toys, and clothing all featured some of the best Macy's price cuts. The chain's Black Friday sale for 2021 began on November 23 and runs through November 27. This suggests that Black Friday 2023 will likely have a similar sale window.
Granite Tote Bag from Calvin Klein for 50% off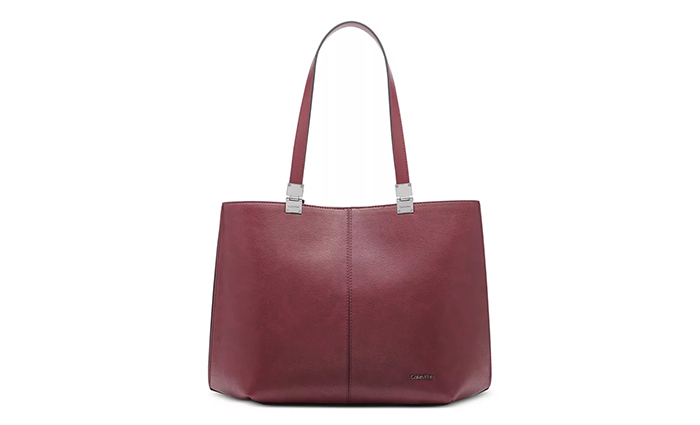 Granite Tote Bag has a sleek design and elegant and classy look, with magnetic snap inner slip pockets with zippers. It's the ultimate choice for a casual and daily routine. Now, you will get 50% off on the deal at Macy's.
Men's Stretch Slim Fit Three-Piece Suit for 50% off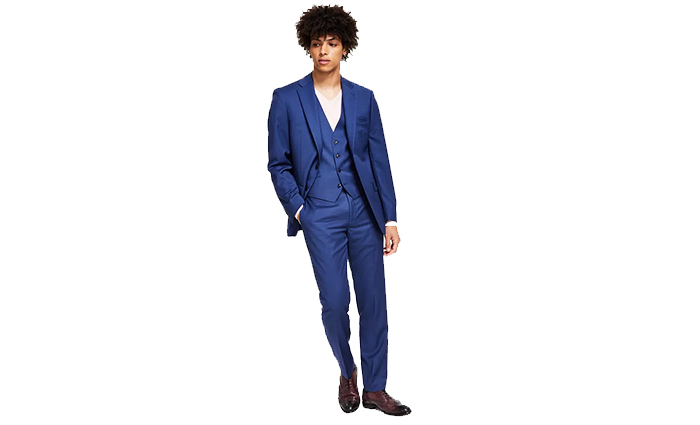 Men's Stretch Slim Fit Three-Piece Suit has a jacket, a pair of pants, and a suit vest for Infinite Stretch fit suit. It's available in five shades: Navy Blue, Black, Dark Grey Charcoal, Light Grey, and Dark Blue. You will get 50% off on the deal at Macy's.
Women's Walker Coat from Calvin Klein for 68% off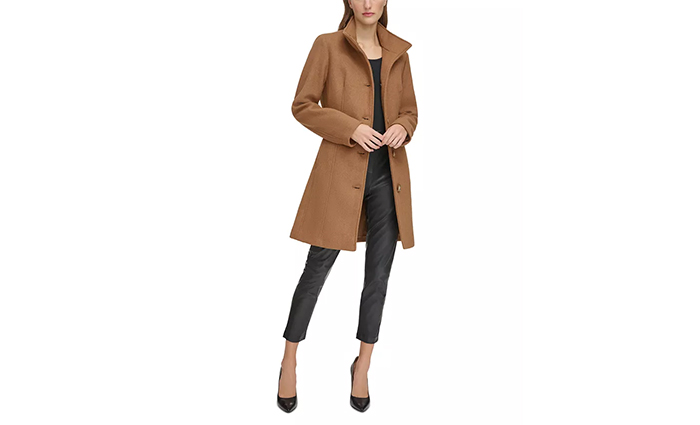 Women's walker coat from Calvin Klein with two side pockets, a stand collar, and front-open buttons is available in six elegant shades and all sizes. You will get 68% off on the deal at Macy's. You can also get more savings on top-notch brand products on Black Friday and Cyber Monday Sales.
Men Signature Overcoat for 71% off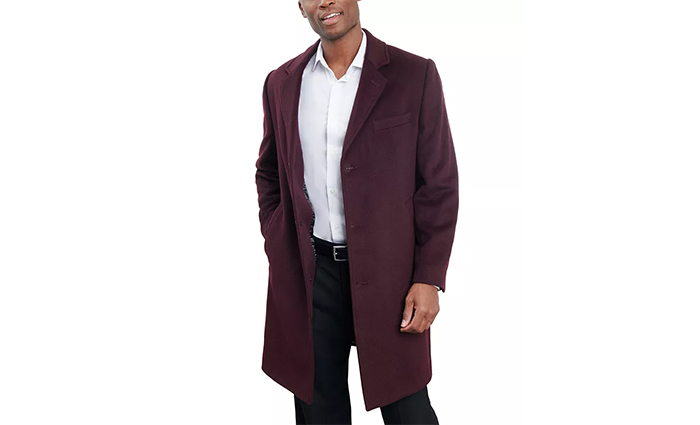 Men Signature Overcoat with side pockets, inner pockets, and the finest wool-blend material with front-open buttons is available for all sizes and four shades. You will get 71% off on the deal at Macy's. If you want more savings on exclusive shopping, you can also check for the Amazon Black Friday promo deals 2023.
Every year, over 52% discount is offered over Thanksgiving weekend at this chain of specialty department stores. The finest Black Friday bargains at Kohl's may be found in the toy, fashion, home décor, and smart home technology categories.
On Thanksgiving Day, Kohl's will be closed, but it will be open at 5 a.m. on Black Friday. The best thing about kohls black Friday sales is that they are not short lived. For instance, the last year kohls black Friday sale ran for 6 days before coming to an end on the actual black Friday. Moreover, you can find both in store and online discounts. These incredible discounts are the best at Kohl's and are available in every single retail category.
A future purchase coupon worth $15 for every $50 purchased (instead of the standard $10 for every $50) is issued via the store's well-known Black Friday Kohl's Cash feature, which further increases your savings during this black friday sale event. Even though Kohls has one of the best prices on smart TVs, we still advise shoppers to check out Walmart, Best Buy, or Amazon instead.
Ninja Foodie Multi Cooker Pro for 20 $ off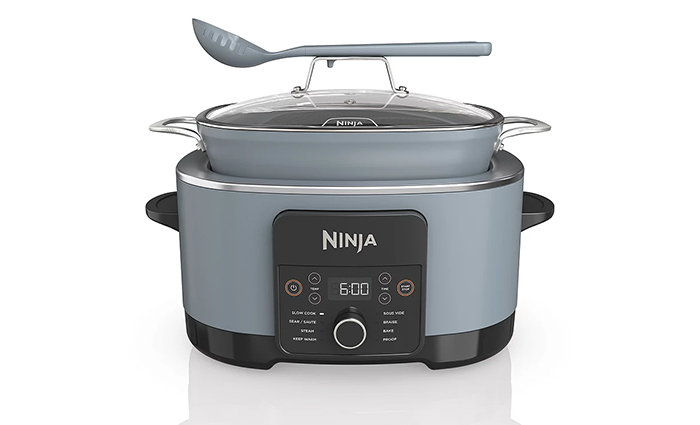 Ninja Foodie Multi Cooker Pro provides various cooking tools in one possible cooker: a steam oven tool, a food warmer tool, a non-stick pan and pot, a saucepan, a roasting pan, a bread maker, and a saute pan. You will get 20 $ off on the deal at Kohl's. For more discounts and deals on premium products, you can see when Black Friday ads come out and grab fantastic discounts on your favorite items.
Keurig Coffee Maker K Select for 20 $ off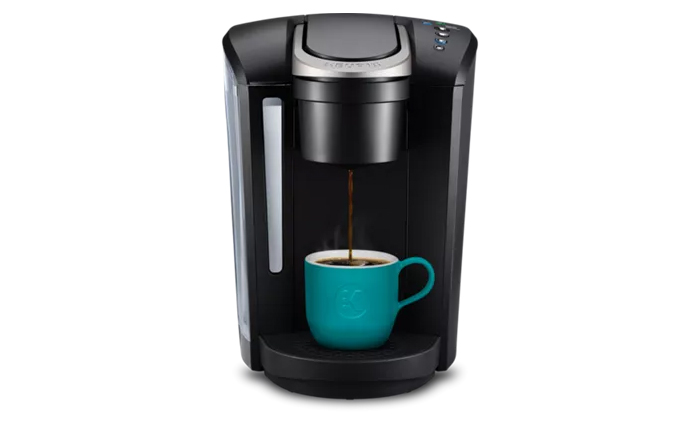 Keurig Coffee Maker K Select with strength control, automatic off feature that turns off automatically after two hours, easy button controls, less noise while brewing, and quick-serve within a minute. You will get 20 $ off on the deal at Kohl's.
You can also check for some other deals and discounts for more savings. Let's see Black Friday and Cyber Monday Food Deals to enjoy food products with excellent promotions.
Ninja Foodie Digital Air Fryer for 80 $ off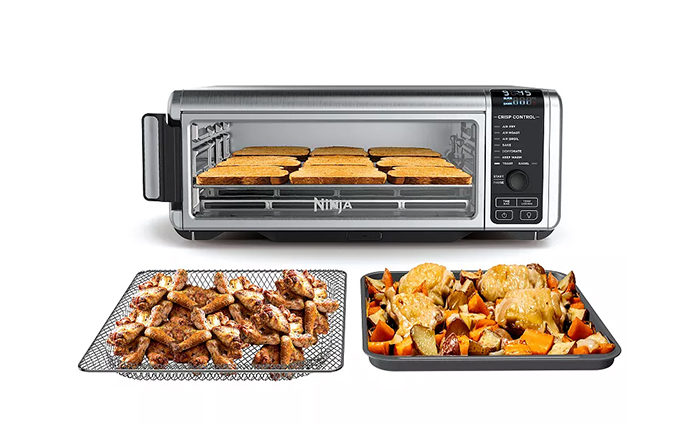 Ninja Foodie Digital Air Fryer, oven, toaster, roaster, and air broiler provide quick and large meals within twenty minutes on sixty-second preheat. You will get 80 $ off on the deal at Kohl's.
Are you looking for more discounts on shopping? Let's see when the Black Friday sales event starts and grab your favorite items on the slash deals.
Ninja Professional Kitchen System for 50 $ off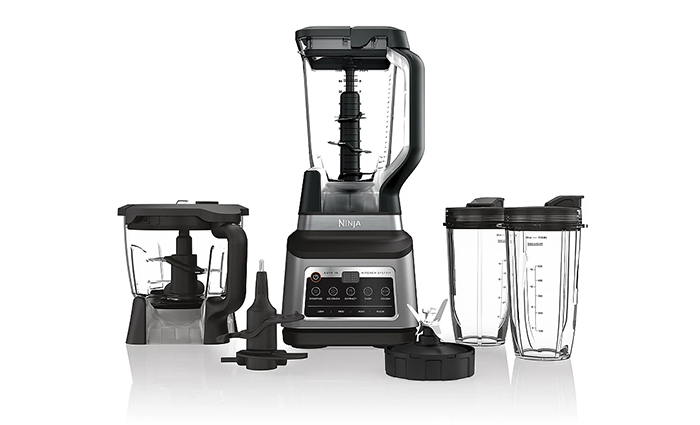 Ninja Professional Kitchen System has powerful crushing blades, a crushing pitcher, a precision processor bowl, and five auto IQ programs with a one-year warranty. You will get 50 $ off on the deal at Kohl's.
If you are in search for early holiday sales and the best sales on black Friday for certain categories then head to the target. We know you are waiting for us to reveal those categories. The top hit discounted items to find for black Friday on target include the pet items, this covers the Halloween costumes, pet food, pet beds and all pet related accessories. Other than that, you can also find all time price lows recorded on toys, home appliances and small home accessories. Target also tops the list every year for its top-quality electronics which go on up to 70% discount for the occasion of black Friday.
For the holiday glow up of your home and preparing your guests with the finest guest room they have ever seen, bed, bath and beyond is the top store to head to. And who isn't thinking of holiday gifts that are too good to forget? There are many reasons to checkout the bed, bath and beyond's black Friday sale. And Although Bath & Body Works hasn't yet disclosed the specifics of its Black Friday promotion, they have informed us of its impending arrival. Check back frequently to see what specific items will be discounted, and browse their best deals for the hottest deals.
Frequently Asked Questions
Several top-notch stores offer the best Black Friday deals: Amazon, Walmart, Target, Macy's, Kohls, Best Buy, Addidas, and eBay. Learn more about the Black Friday Sales event and why Black Friday is called Black Friday.
All top-rated shops offer Black Friday Deals: Macy's Apple Stores, Saks, Woodbury, Jersey Garden, and Uniqlo Stores.
The biggest Black Friday Sales ever was at Adobe Analytics.
The big brands that offer black Friday sales are Apple, Nike, Addidas, Beats, Dell, Lenovo, Samsung, LG, and more.