Table of Content
INTRODUCTION
WHAT'S THE REQUIREMENTS TO GET A SEPHORA BIRTHDAY GIFT?
HOW TO REDEEM SEPHORA BIRTHDAY GIFT?
To Claim your Birthday Gift Online
To Claim your Birthday Gift In-store
WHAT DOES SEPHORA BIRTHDAY GIFT INCLUDE?
Ilia Makeup
Glow Recipe Skincare
Dior Fragrance
Ouai Skin Care
250 Bonus Points
WHAT IS SEPHORA BEAUTY INSIDER CLUB?
How to Become a Sephora Beauty Insider
CLAIM YOUR SEPHORA GIFT CARD
OTHER WAYS TO GET DISCOUNTS AT SEPHORA
Introduction
We got the inside scoop on what the Sephora Beauty birthday presents will be in 2023. Yes, the presents are still free, and there is something in store for all those people who are obsessed with beauty this year along with some information on Sephora.
The lineup of free birthday gifts like some Makeup Products from Sephora includes options for skincare, cosmetics, hair care, and even scent. Find out every little detail down here!
What's the Requirements to get a Sephora Birthday Gift?
You must be a Sephora Beauty Insider, a resident of North America (the United States and Canada only), and at least 16 years old (or have parental consent) to receive one of Sephora's birthday gift choices.
The Sephora Beauty Insider program provides its members with a complimentary birthday gift, exclusive Sephora birthday discounts and deals, early access to new goods, free delivery, and more. In order to sign up for Sephora, you'll need to supply the following information: Name, Email, Password, Birthday date, and Postal Code
How To Redeem Sephora Birthday Gift?
To Claim your Birthday Gift Online:
Go to sephora.com or download the Sephora mobile app. Anytime throughout your birthday month, or up to two weeks before or after, you may pick up your free birthday present. If you want to redeem it online, you need to buy anything, and there will be a Birthday Gift option when you check out.
In order to complete the "merchandise purchase is required" phase, some ladies will pick up an item from the clearance department or the Sephora Collection brand, regardless of the price. Open the "Birthday Gift 2023" page and choose "Choose Your Gift" to select a present. No Sephora coupons are required to get your birthday present in the shopping basket.
To Claim your Birthday Gift In-store:
Find a Sephora near you. Your free birthday present is valid for two weeks before and after your actual birthday or for the whole month of your birthday.
If you have a registered Beauty Insider email address (or phone number) and would want assistance selecting a birthday present, please provide this information to a Sephora Beauty Advisor. Done!
What Does Sephora Birthday Gift Include?
We're crossing our fingers that the VIB/VIB Rouge present rotates as it did last year so that you can get the Farmacy skincare trio. As is customary here at LPV, we've compiled a comprehensive list of the 2023 birthday gift options that will be available from Sephora.
This is the updated version. The main perks for Beauty Insiders include cosmetics from Ilia, skincare from Glow Recipe, perfume from Dior, and skincare from Ouai. The Farmacy skincare set is only available to VIB and VIB Rouge members. If you don't want one of Sephora's main birthday presents, you may choose to get 250 extra points instead Sephora promo code 20 off. As well as some Sephora Makeovers Review you wouldn't want to miss.
All Sephora Beauty Insiders (Insider, VIB, and VIB Rouge) are eligible for the same basic birthday gifts and Sephora Gift Cards as in previous years. The gifts are as follows:
1. Ilia Makeup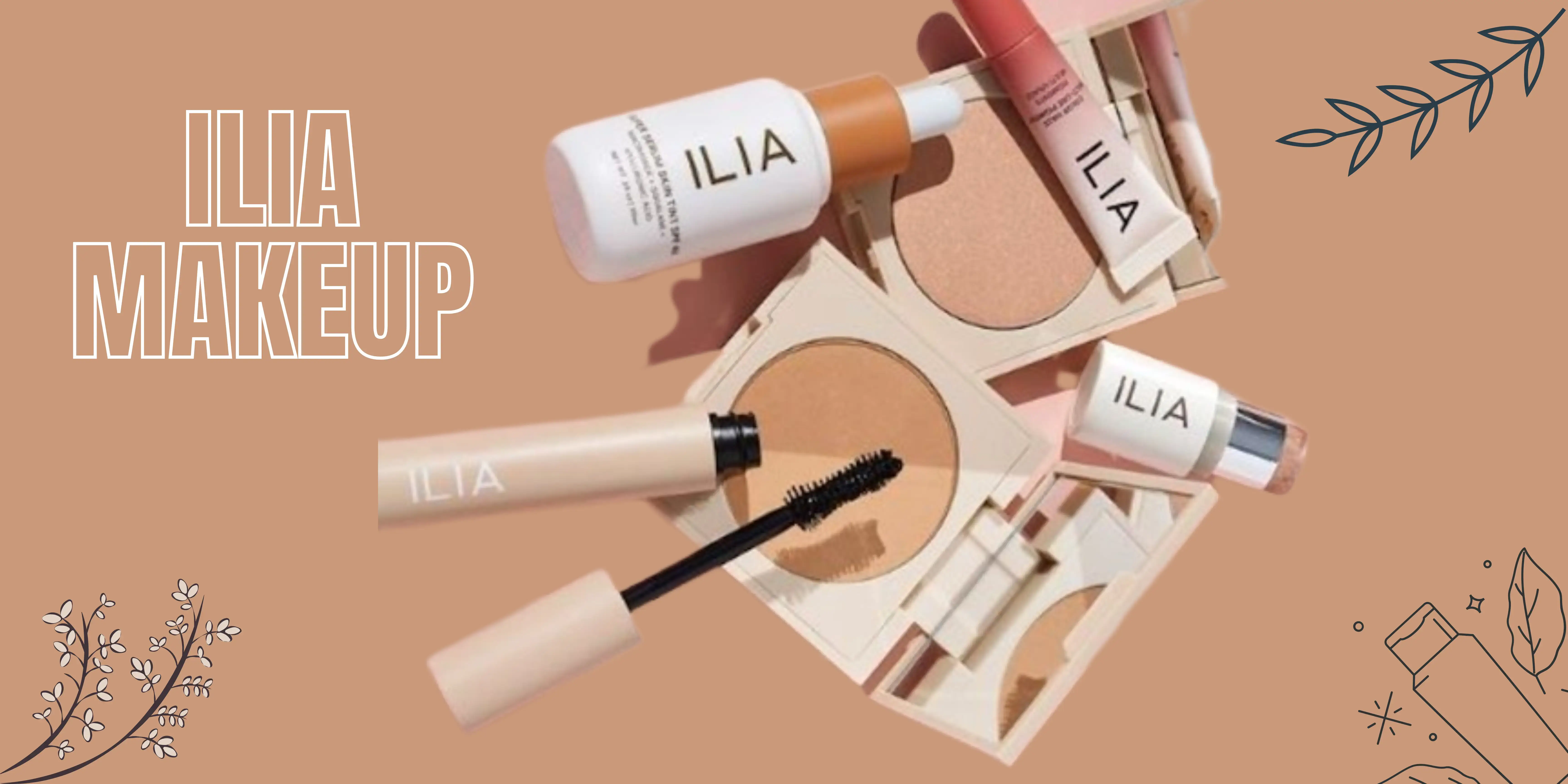 To kick off the new year, Beauty Insiders may purchase this birthday gift package from Ilia Sephora Makeup. Anyone who has heard of Ilia Beauty knows that it is a leader in the movement toward more ethical and environmentally friendly cosmetics.
The firm also emphasizes that "not every organic product is beneficial for the skin, nor is every synthetic ingredient bad." This quarter's Sephora Insider birthday gifts feature two of Ilia's best-selling products.
PRODUCTS

- Ilia Limitless Lash Lengthening Mascara, $28

This product promises to enhance lash volume, length, curl retention, and separation. The combination of arginine (keratin) and shea butter makes this mascara exceptional; the former helps strengthen and nourish the lashes, while the latter does so without adding any extra weight.
Those in need of mascara that lengthens without weighing down their lashes should give this one a try. It's already a great option for eco-conscious shoppers, and now its recyclable packaging makes it much more so.
- Ilia Multi-Stick, $34

Examining the Ilia Multi-Stick Cream Blush/Highlighter in further detail will reveal its many benefits. First, it has wonderful components like shea butter and avocado oil, which will moisturize and soften your skin while also protecting it and conditioning it with antioxidants and fatty acids, respectively.
The orange peel wax included in this item helps it breathe better. This versatile product has been created to melt with the heat of your skin, creating a sheer wash of color that can be applied with ease. Furthermore, no animals were harmed in the making of this product.
2. Glow Recipe Skincare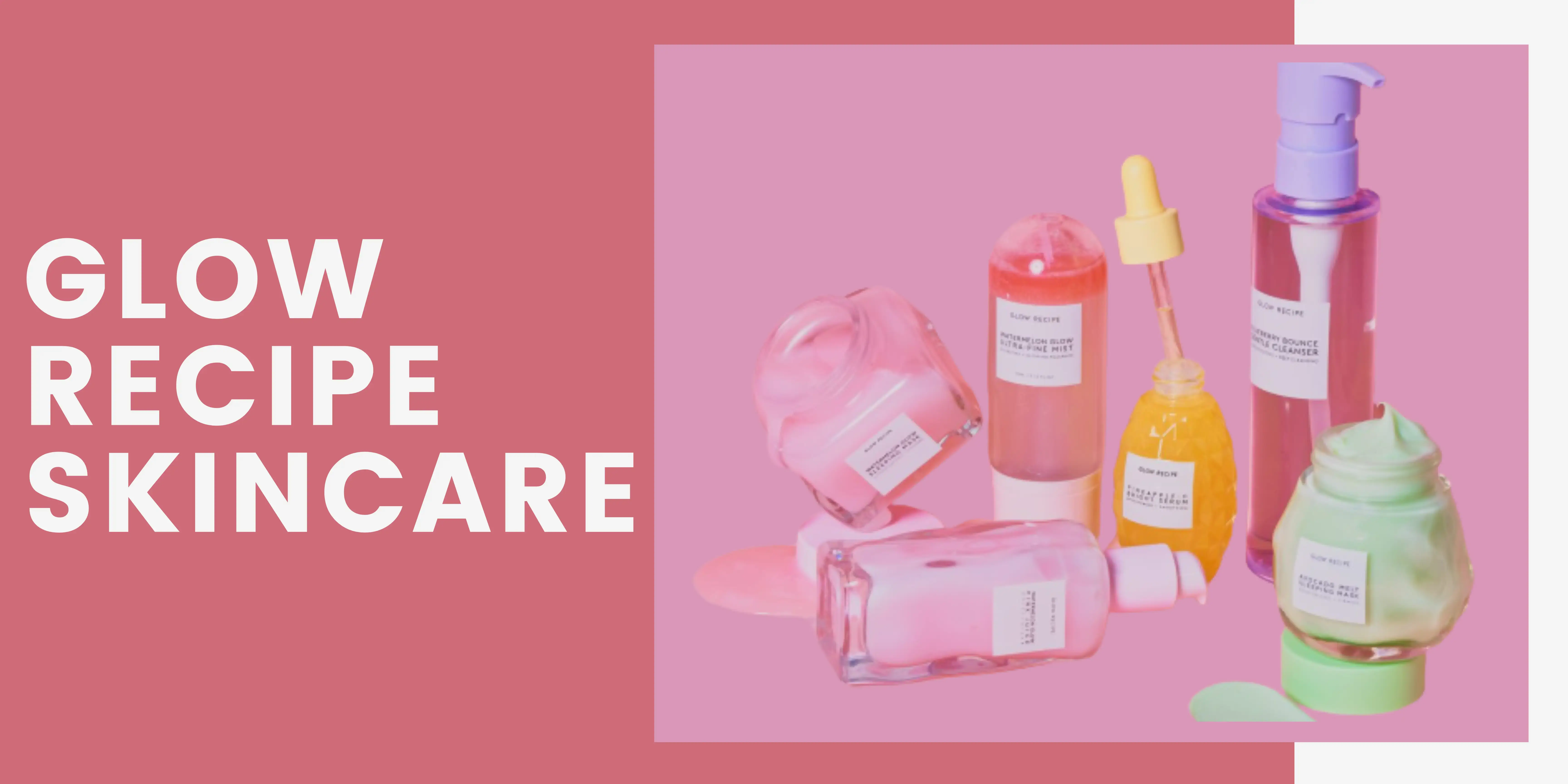 This year, Sephora and Glow Recipe collaborated to provide a phenomenal incentive package consisting of two best-sellers.
We found out that the Glow Recipe Watermelon Glow Niacinamide Dew Drops and the Glow Recipe Watermelon Glow Pore Tight Toner are also part of this Sephora birthday gift. We'll explain why this luxurious skincare is the ideal present for any woman's birthday.
PRODUCTS
- Glow Recipe Watermelon Glow Niacinamide Dew Drops $34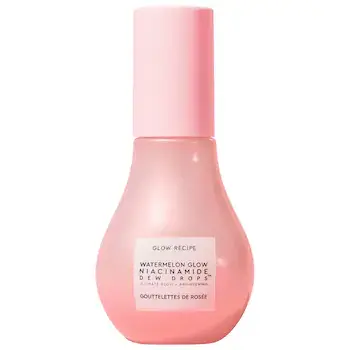 Glow Recipe Watermelon Glow Niacinamide Dew Drops will be Sephora's 2023 birthday present. To help you obtain a dewy, reflected shine without the use of mica, glitter, or a gray cast, Shine Recipe has created Dew Drops. It works for dry and oily skin and alleviates other common issues including dullness.
The gel's delicate consistency makes it a breeze to apply, and it sinks in almost instantly. Niacinamide (Vitamin B3) and antioxidants in the serum are responsible for the serum's ability to significantly improve the appearance of hyperpigmentation and revive tired skin. In addition to making your skin seem smoother and more even, it also helps conceal the look of pores.

- Glow Recipe Watermelon Glow, Pore Tight Toner, $34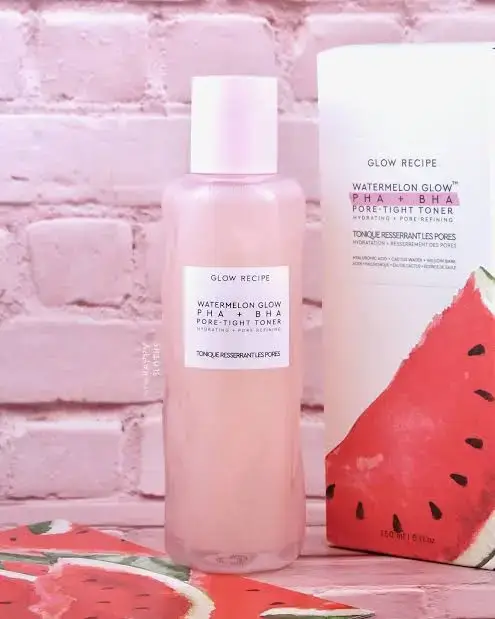 Nobody dislikes a good toner. This mild watermelon toner contains pore-minimizing PHAs and BHAs to moisturize skin and reduce the look of pores.
If you want to maintain your pores clean and healthy, this toner is a good choice. In addition, it helps control oil production in combination and oily skin while providing enough hydration for dry skin. For those seeking a reduced appearance of facial pores, this is the ideal solution.
3. Dior Fragrance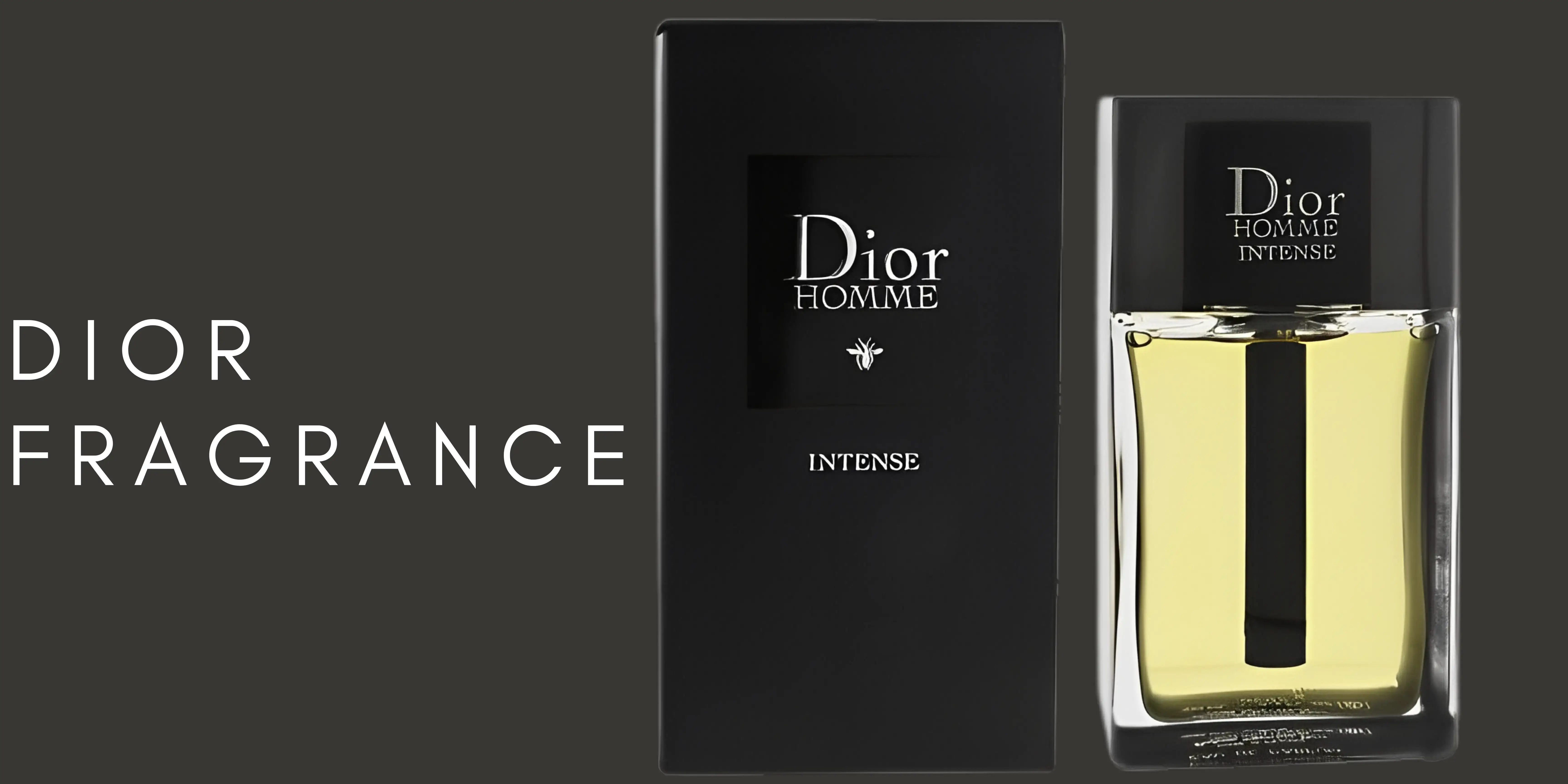 The Dior Fragrance Gift Set containing Miss Dior and Sauvage are this year's must-have Sephora Birthday Gift Set, and there's no better way to celebrate your special day.
Mini versions of Miss Dior and Sauvage Eau de Parfum are included in this limited-edition package, making it ideal for anybody interested in perfume.
Due to overwhelming demand, we had to temporarily remove this amazing gift package from our online store. Let's investigate the popularity of these two scents and find out what makes them so appealing.
PRODUCTS
- Dior Sauvage Eau de Toilette, $62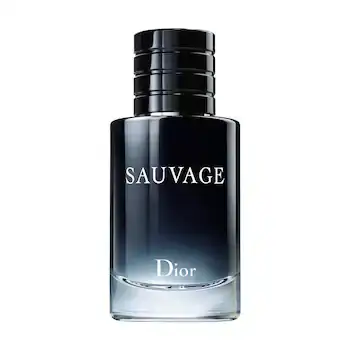 Dior Sauvage Eau de Toilette is the epitome of refinement and modernity for the guy on the run. Warm woods and earthy notes come together in this appealing fragrance, making it ideal for any male. Dior Sauvage Eau de Toilette may help you create a bold fashion statement or just update your regular fragrance.
- Miss Dior Eau de Parfum, $51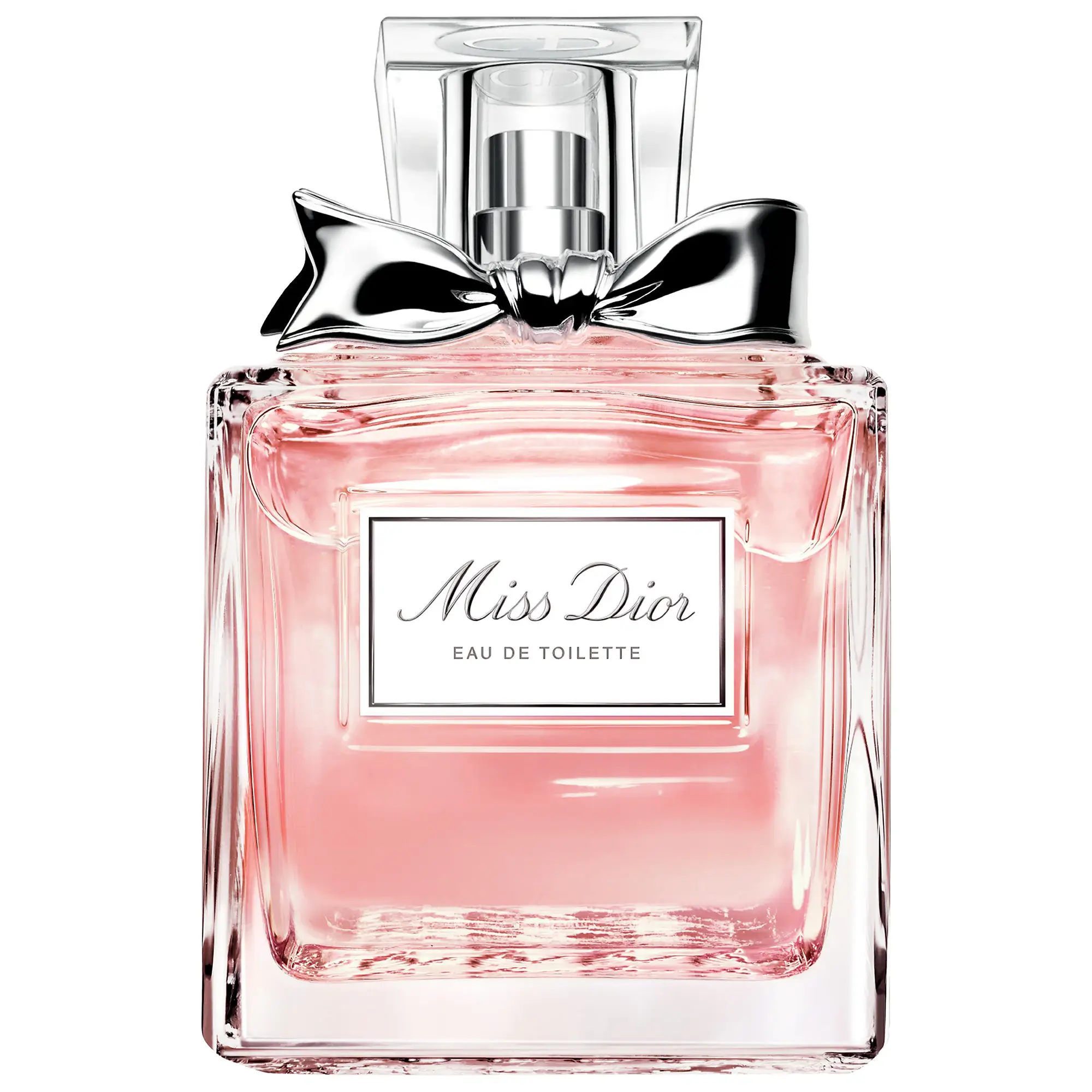 Top notes of lily-of-the-valley, centifolia rose, and gentle musk combines to provide the signature perfume that is Miss Dior Eau de Parfum. The combination of these traditional components creates a fragrance that is both subtle and distinctive.
This classic perfume has been given a contemporary makeover, making it the perfect option for confident ladies who want to stand out without being overbearing. The bottle itself exudes an air of refined elegance. It has a stunning couture bow that was painstakingly hand-tied with 346 individual threads.
4. Ouai Skin Care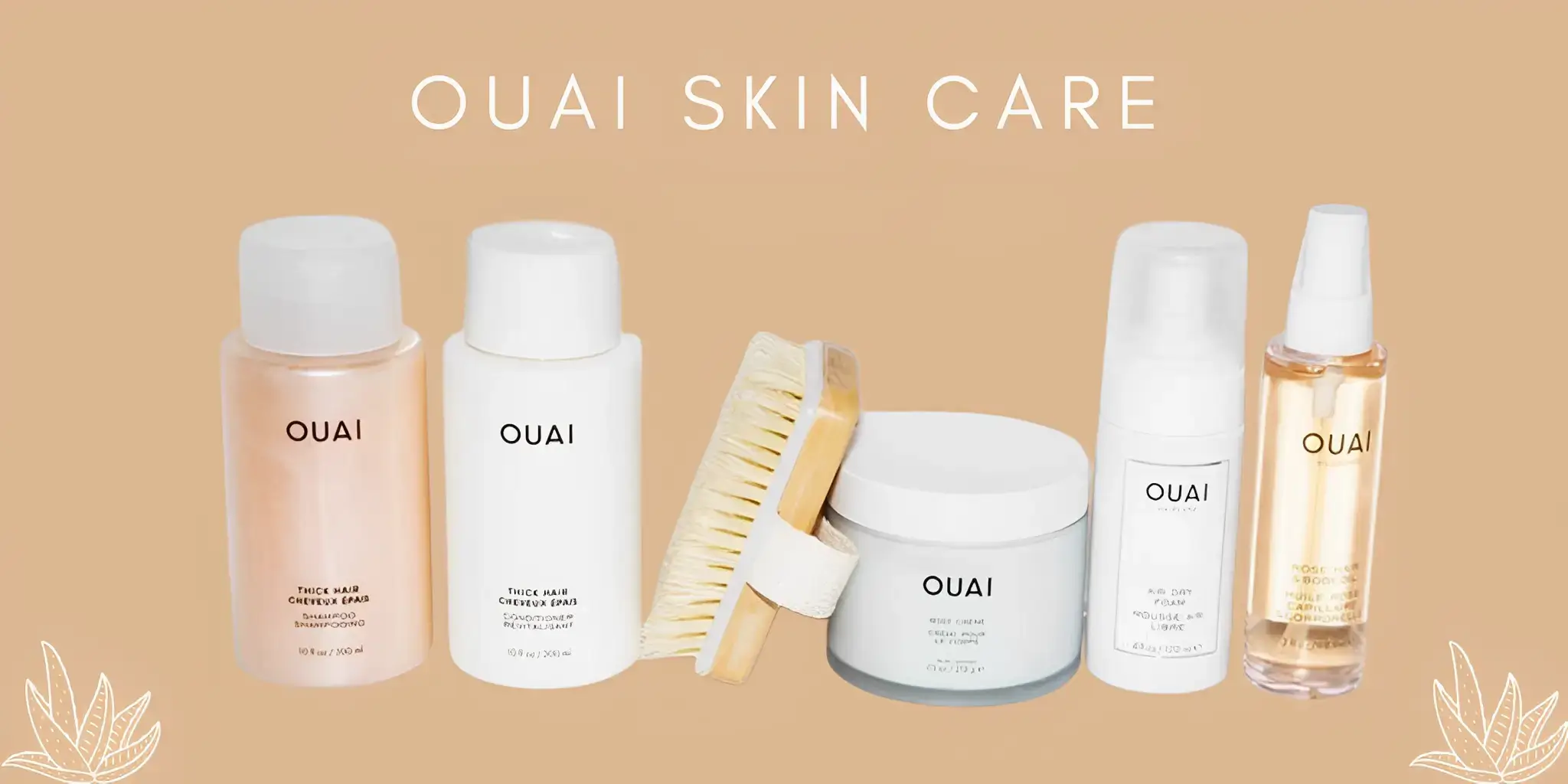 Featuring four beautiful miniatures from the OUAI haircare collection, The Ouai of Life is the ideal present for any occasion. Among them are a body wash, an Eau de Parfum, a body scrub, and a detox shampoo and conditioner. Each item is formulated with high-quality components that work together to give you silky-smooth hair and skin.
PRODUCTS
- OUAI Mini Detox Shampoo, $32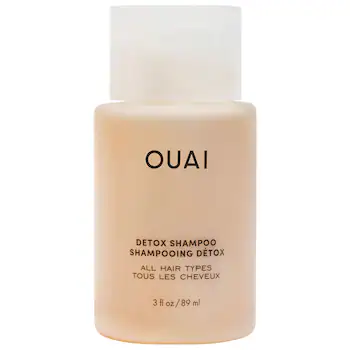 The OUAI Mini Detox Shampoo is a fantastic clarifying wash since it thoroughly cleans the scalp and also helps get rid of any leftover residue from previous hair care products. Apple cider vinegar aids in exfoliation, hydrolyzed keratin promotes softness and luster, and chelating agents dissolve mineral deposits left by hard water.
You may use this shampoo on a regular basis without worrying about it damaging your hair in any way. It's great for those with straight, curly, wavy, coiled, thin, or thick hair.
- OUAI Mini St. Barts Cleansing Scalp & Body Sugar Scrub, $18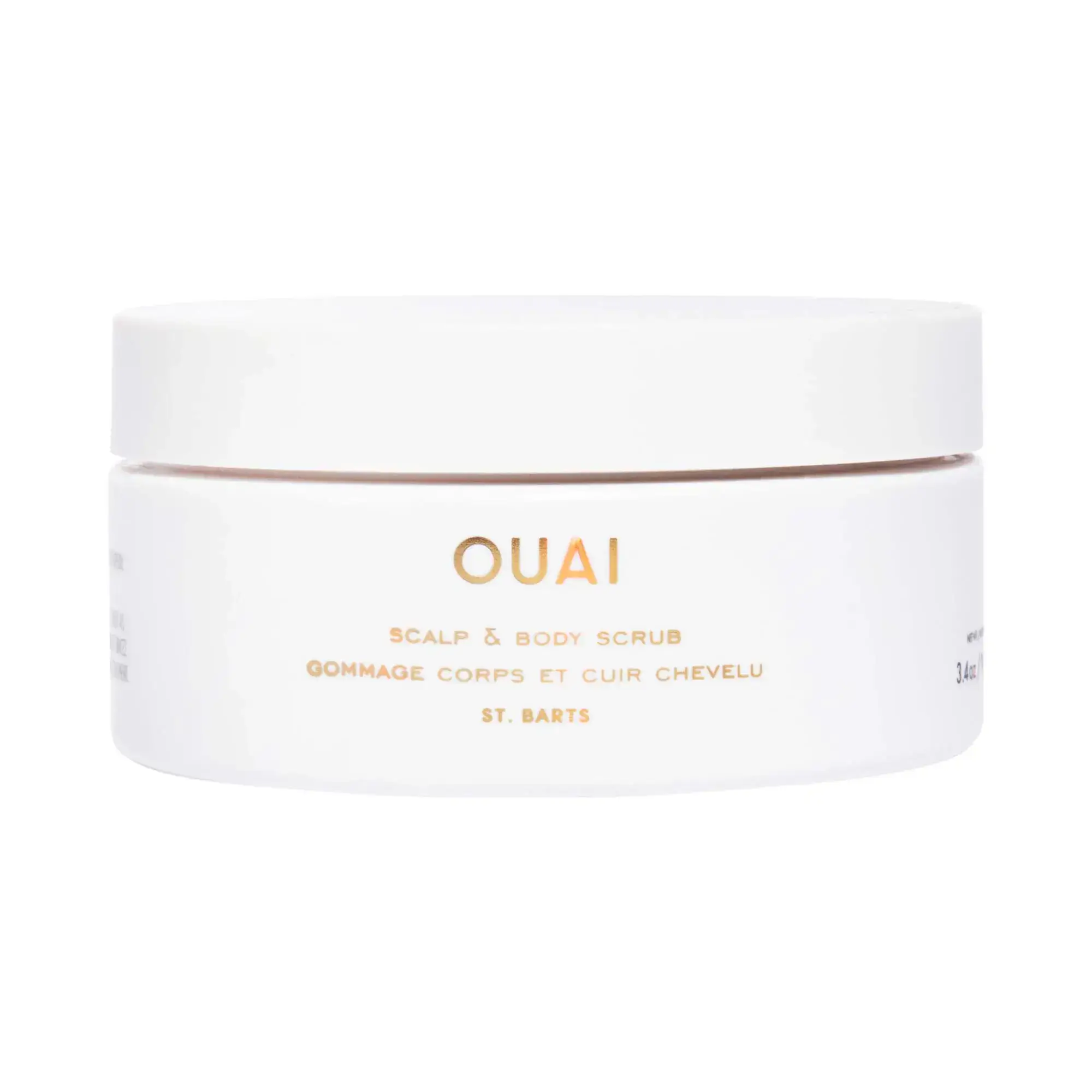 You can exfoliate your whole body with only one product, thanks to OUAI's Mini St. Barts Cleansing Sugar Scrub. In addition to making your skin and hair smell wonderful, it will also assist to eliminate dryness and nourish your scalp.
Without the use of harsh sulfates or parabens, this exfoliating scrub will eliminate the accumulation of products from the scalp and reveal full, healthy hair.
- OUAI Mini Detangling and Frizz Fighting Leave-in Conditioner, $14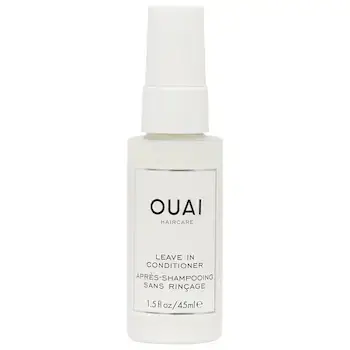 The Ouai Leave-In Conditioner is superior to similar products since it does more than merely hydrate the hair.
This product does more than just nourish dry ends and prevent heat damage; it also tames particles and battles frizz. All of this is achieved without the use of potentially damaging ingredients like sulfates, parabens, or phthalates.
In addition, the North Bondi fragrance, which is Ouai's trademark smell, is included. What a wonderful aroma! Best of all, its compact size makes it ideal for quick touch-ups and vacations.
- OUAI Mini Melrose Place Eau De Parfum, $22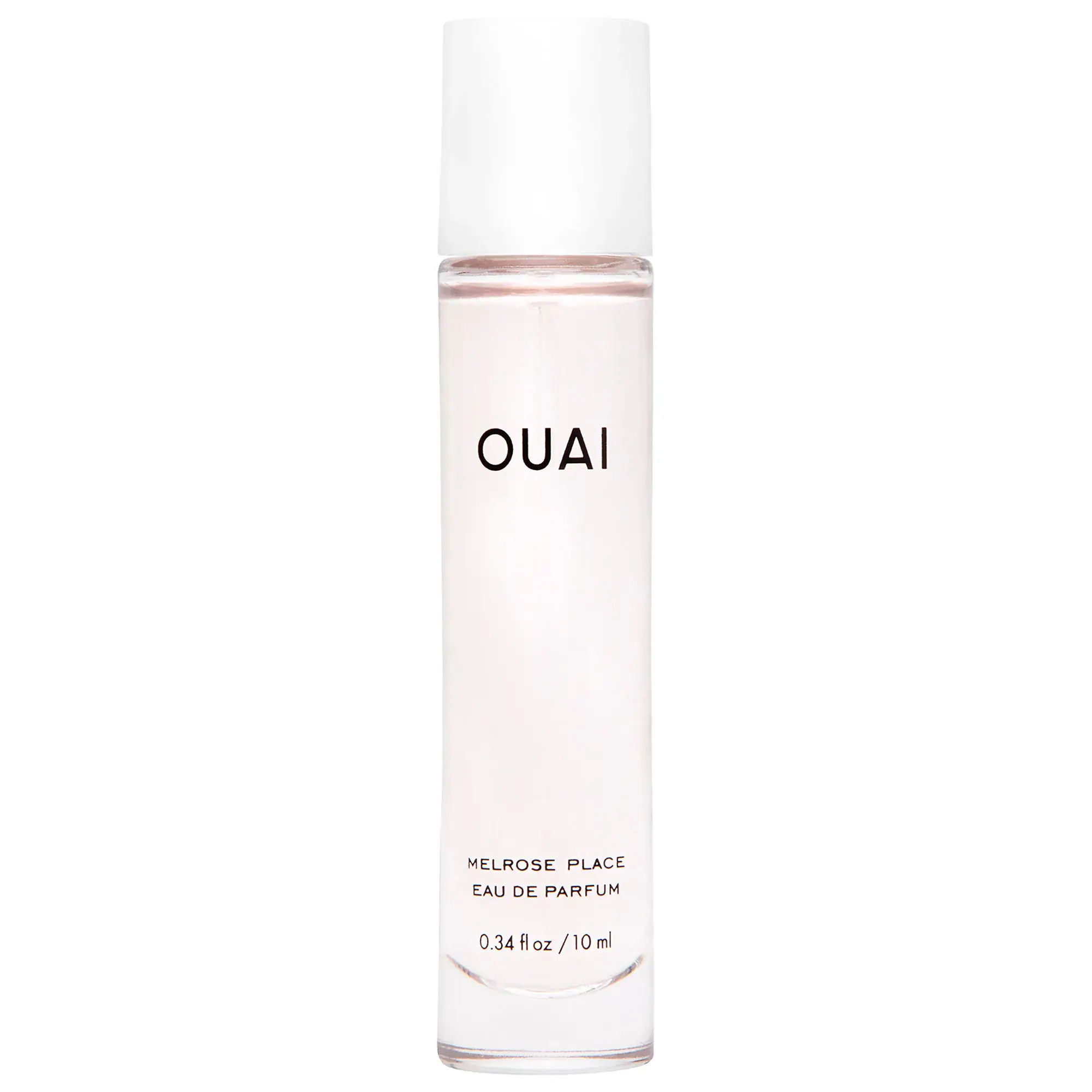 Mini Melrose Place by OUAI Eau de Parfum is a timeless fragrance. This floral scent is a subtle blend of the sweet scent of champagne and the elegant scent of rose.
It's ideal for people who wish to subtly upgrade their daily ensembles with a touch of class.
5. 250 Bonus Points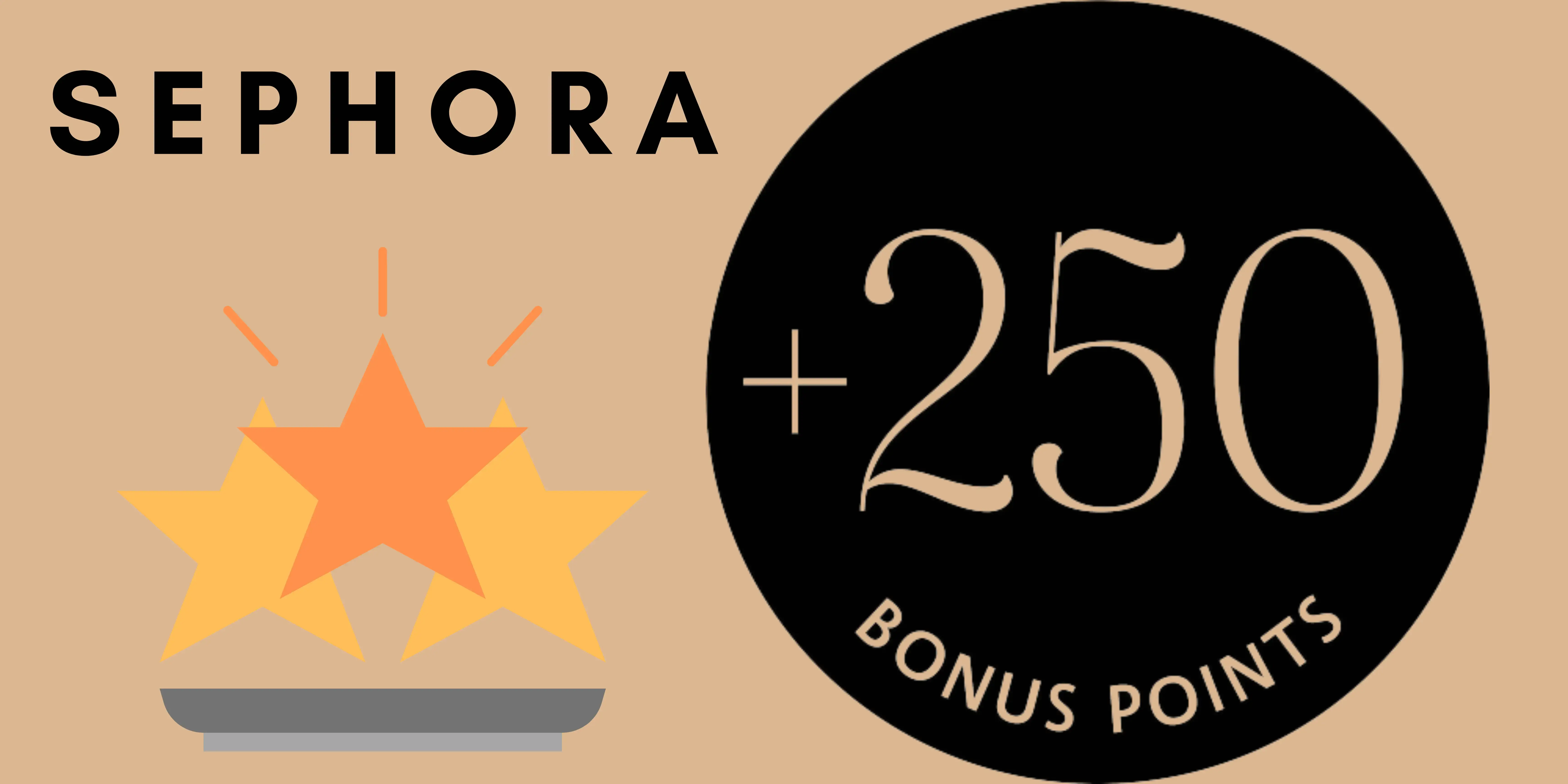 We'll be the first to admit that most of the 2023 Sephora gift birthdays if not all of them, make for excellent presents. Though Sephora does not change its free birthday presents as often as Ulta Beauty does, that's where the battle of Sephora Vs Ulta starts but the retailer typically includes a set of two or three items with each present.
However, if none of the Ilia cosmetics, Glow Recipe skin care products, Dior perfume, Ouai skin care products, or Farmacy skin care products sound like good birthday presents, then perhaps the 250 bonus points will do.
The Following Are the Rotating VIB/Rouge Birthday Gift by Month:
During the months of January through March 2023, Sephora VIB and VIB Rouge members will get the Farmacy Skincare Kit as their birthday gift from the company.
When your birthday rolls around in 2023, will you be ready for the rotating gift from Sephora? Here you go!
1. Farmacy (January – March 2023)
Get yourself something nice for your birthday this year with this Farmacy gift package. In addition to containing natural ingredients obtained from sustainable sources, each of the three highly effective products in this set will nourish and moisturize your skin.
You may confidently choose any one of these three items regardless of your skin tone.
PRODUCTS
- Farmacy Green Clean Makeup Removing Cleansing Balm, $24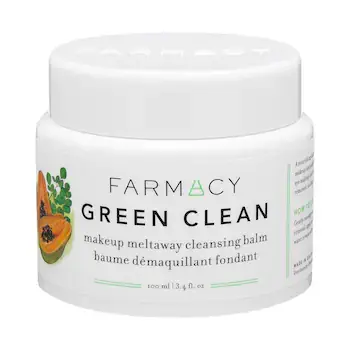 The skin is left feeling hydrated and clean, and it is free of any residues after using this award-winning face cleanser. It includes Moringa and Coconut Oil to soften and cleanse the skin, and it's formulated with Echinacea GreenEnvyTM technology to help the skin hold onto more moisture.
This cleanser is mild enough for regular use yet effective enough to remove even waterproof mascara. All skin types may use it successfully.
- Farmacy Honey Halo Ultra-Hydrating Ceramide Moisturizer, $48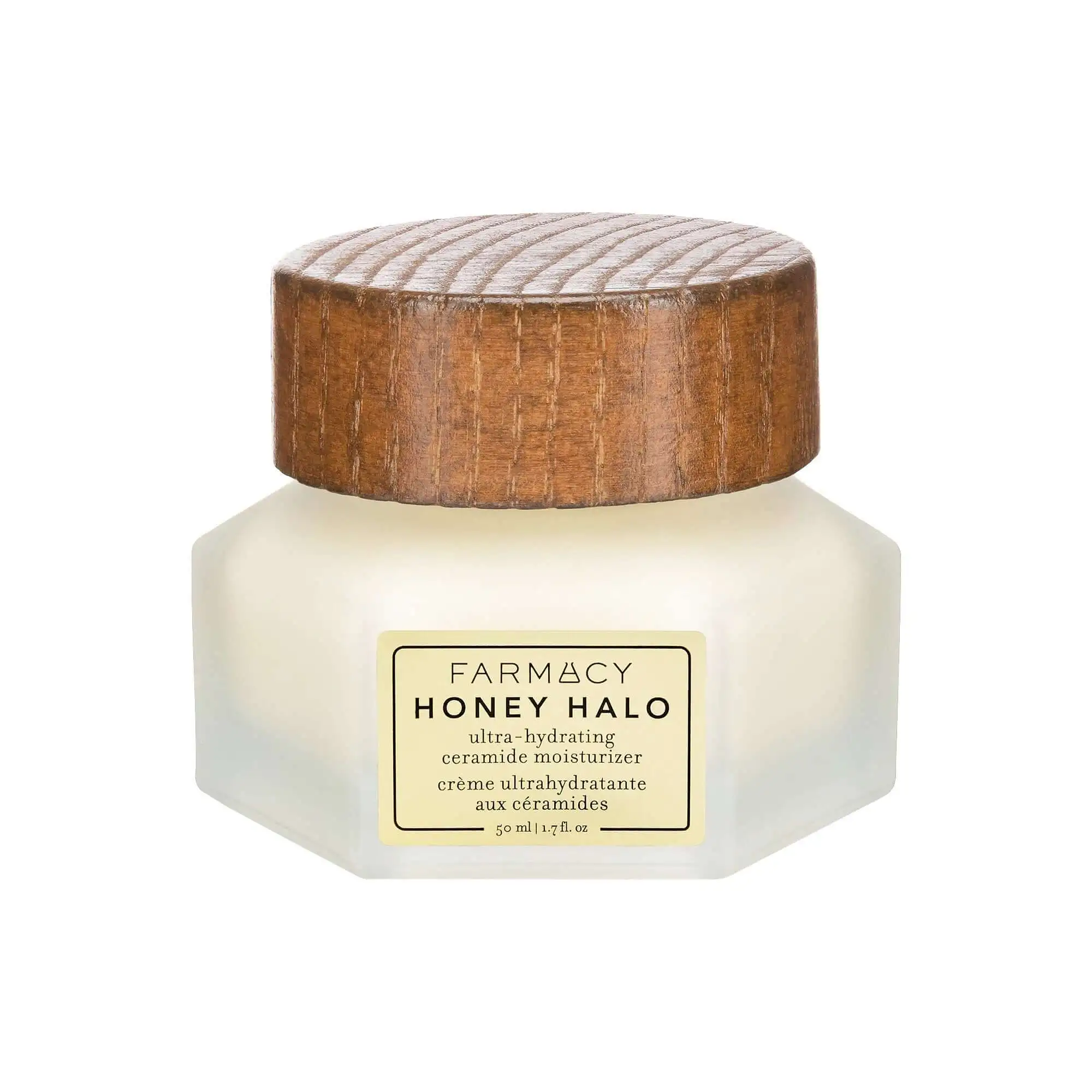 If you have dry or troubled skin and want to reduce the appearance of fine wrinkles, this moisturizer is for you. It contains ceramides, which create a barrier on your skin to keep moisture in and make your skin seem younger.
In addition to reducing redness and promoting suppleness, honey components in the composition feed the skin.
- Farmacy Honey Potion Plus Ceramide Hydration Mask, $60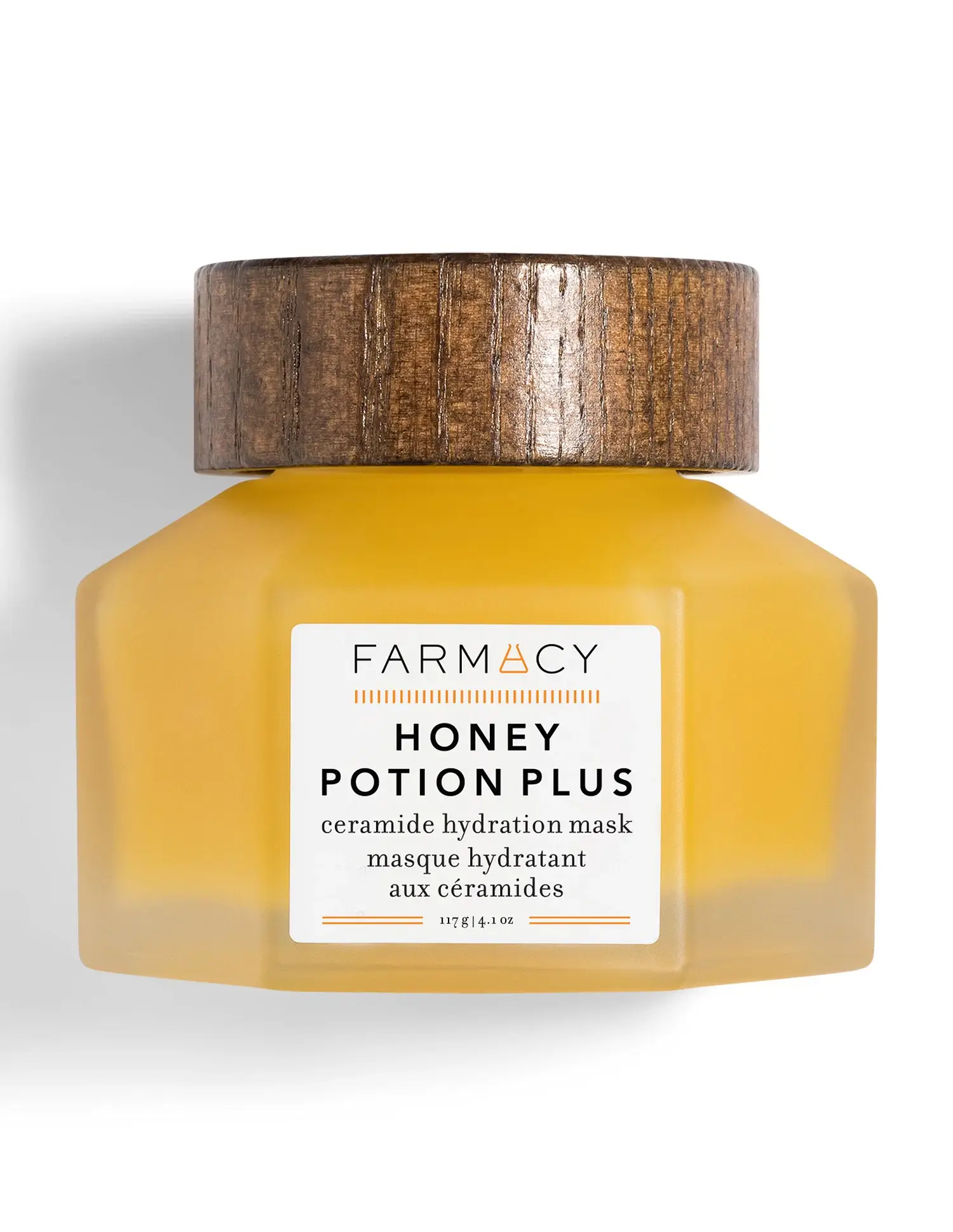 This honey face mask will heat up your skin as it nourishes and fortifies your skin's natural moisture barrier.
This updated mask will leave your skin feeling soft and revitalized after just one application because of its enhanced recipe incorporating ceramides, upcycled apple, and honey extracts from wildflowers.
Those with dry or sensitive skin may use it to revive their complexion without altering its natural radiance.
2. Nest (April – June 2023)
This most recent Sephora gift birthday is really special to me. Why? When it comes to perfumes, Nest is right up there with the best of them.
Wild Poppy Eau de perfume, Madagascar Vanilla Perfume Oil, Wild Mint, and Eucalyptus Candle are the three little self-care items included in the NEST Birthday Gift Set.
PRODUCTS
- Nest Wild Poppy Eau de Parfum, $86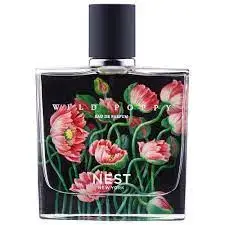 Finding the right fragrance to complement our individuality might be difficult, yet we all strive to do so. Unique and intriguing, NEST New York's Wild Poppy Eau de Parfum depicts the whole cycle of a poppy's development from bud to bloom.
Its subtle complexity makes it an ideal companion for a night out on the town or a quiet night home with friends. The recipe is designed to linger, so your fragrance won't go after a few hours.
- NEST New York Madagascar Vanilla Perfume Oil, $98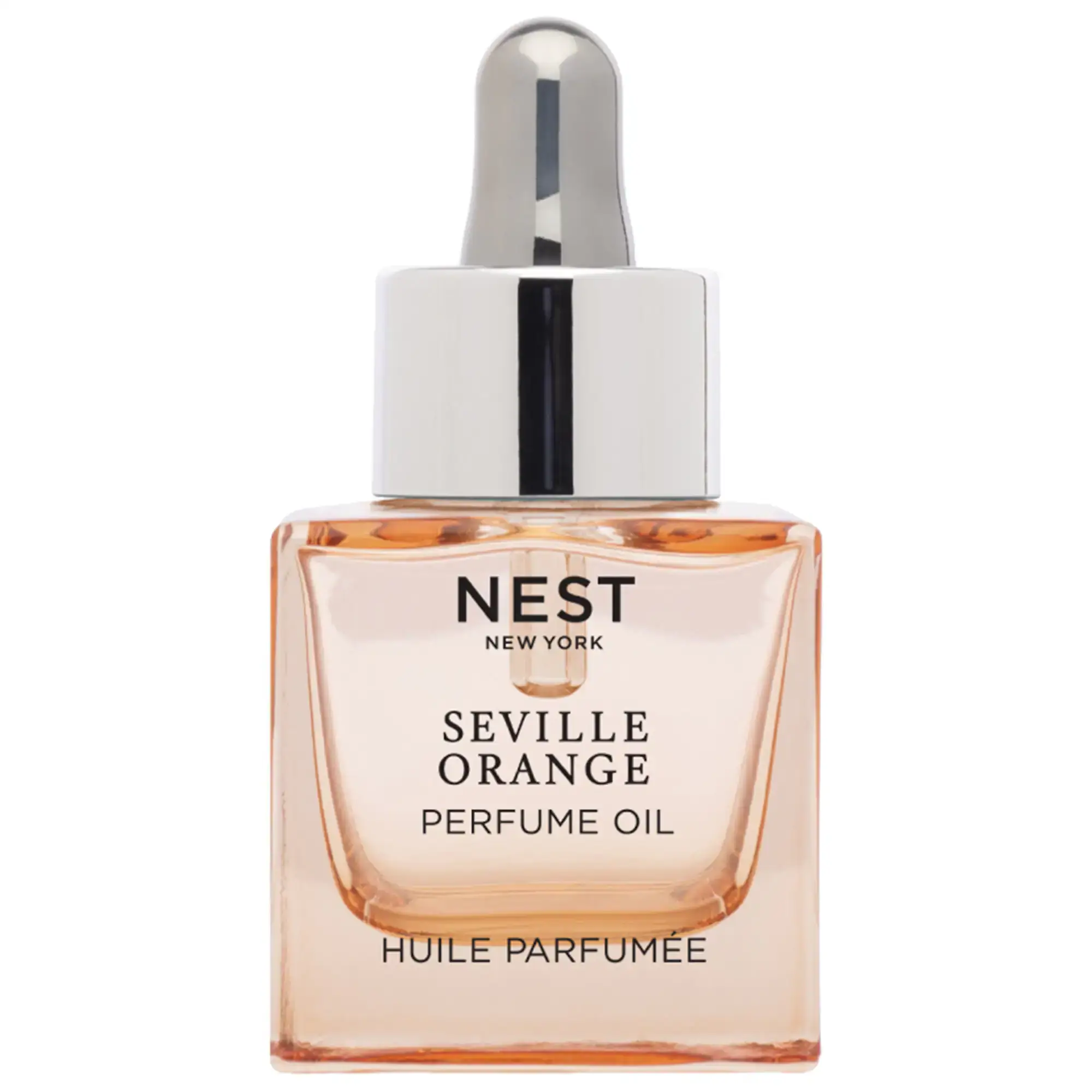 One of the world's most costly crops, Madagascar vanilla is included in the NEST New York Madagascar Vanilla Perfume Oil. Friends, that's the lap of luxury!
This luxurious concoction won the Allure Best of Beauty Award in 2022 because of its exceptional combination of nourishing baobab oil and fragrant vanilla bean, orchid, and coconut overtones.
- NEST New York Wild Mint & Eucalyptus Candle, $18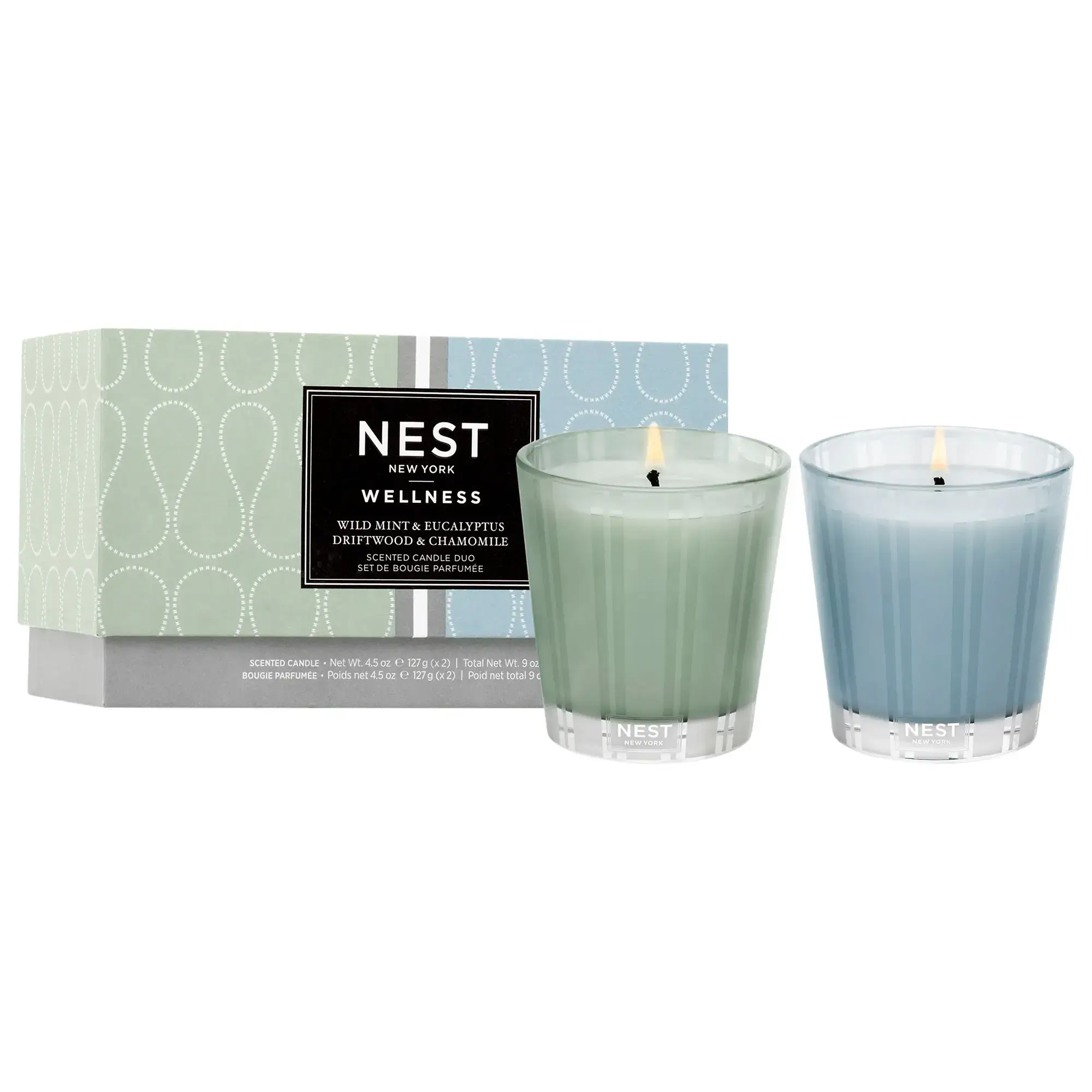 This Nest candle is perfect if you're looking for a way to bring a sense of quiet and relaxation into your house.
This traditional candle is scented with a combination of wild mint leaves, eucalyptus, basil, and Thai ginger that is sure to jolt your senses and cleanse your head. It's ideal for making your own little spa at home.
What Is Sephora Beauty Insider Club?
The Sephora Beauty Insider Program is a free Sephora Birthday Reward program that is offered in the United States of America and Canada. This program enables customers to collect points on all of their retail purchases and then redeem those points for various incentives.
How to Become a Sephora Beauty Insider
Whenever an Insider, VIB, or Rouge member checks out using the email address associated with their Beauty Insider account, they will earn one point for every dollar spent on Sephora products.
Join the Sephora Beauty Insider program if you plan to splurge during the upcoming Spring Sale and would want to show your support for Black-owned businesses. All Insiders get access to a variety of exclusive perks, such as free delivery after a certain purchase threshold, that increase with the amount spent. Additionally, you will be given a free gift on your birthday.
The program has three categories or levels: Rouge, VIP, and Insider. Your annual spending will determine your tier.
Claim Your Sephora Gift Card
Some love the click-click sound of adding to the cart while some like the appealing walk of aisles to fill their trolleys. Whether it's a Sephora e-gift card or a physical one, you can get the opportunity of both. Going to a Sephora shop is the cheapest and most "free" option to claim your Sephora birthday gift. You will not be required to purchase anything in order to claim it. Simply mention that you're a Beauty Insider and it's your birthday month to a Sephora Cast Member.
He or she can set you up with your birthday gift after you provide your registered Beauty Insider email address. You may not get confetti bursting through the ceiling (as you deserve, of course), however, the feeling would be the same.
Your birthday gift selections will be shown at the cashier. It's possible that not all of them will be available when you arrive. Choose your present and it will be given to you free of charge. And this great opportunity will let you walk out of Sephora without breaking the bank.
Other Ways to Get Discounts at Sephora
Sephora is an addiction and there is no doubt about that. People who shop at Sephora find it hard to stop for so many reasons. From filling their carts to dreaming about the wide range of products at Sephora, you are under some serious spell once you get a hold of those gorgeous shades of lip colors and blush-on.
While most of us give genuine reasons to keep breaking our bank, nothing is worth going into debt. No! Not even that clay mask that makes your skin appear five years younger. But that doesn't mean we want to deprive you of the basic happiness either, hence here are some other not-so-well-known shopping hacks to score great deals at Sephora.
Coupons
Coupons are your best friend, no matter what store we are talking about. Especially for Sephora coupons, the Sephora employee discount is worth the grab. If you know someone who works at Sephora, never let them go. Even for selfish reasons, they could simply be your golden ticket.
Sephora Gift Cards
Like Duh, we know this has been a talk for over a few minutes now, but it is worth mentioning various times, we just wanted to tell you, with Sephora gift cards you can score up to a $100 discount. All you need is to be wise enough!
One of our personal favorites is this Sephora trick!
You may get up to 30% cashback on all your online purchases. On regular days, your Sephora purchases may earn you anywhere from 3% to 5% cashback. This is basically free money that you shouldn't and can't pass up. You may redeem FREE Sephora gift cards once you've accumulated enough points.
Sephora x Jc Penney
This is just one of the numerous Sephora hacks you may use. Sephora goods are accessible in JCPenney shops, if you didn't previously know. Having said that, you may save up to 20% on "JCPenney in Sephora" gift cards by shopping online at Raise or Cardpool.
Sephora x Amazon
We love collaborations and when there is a cross between the two most mesmerizing places to shop, imagine the results. Well, amazon doesn't need a reason to be everyone's favorite store but the Sephora products at Amazon are worth your attention. And the best part? During special events like Black Friday, Cyber Monday, and Amazon Prime Day, you can get smart discounts on all of the Sephora products.
Semi-Annual Sales
People who love Sephora birthday gift cards might think all great things come once a year but that's not true at all. When you are an avid buyer at Sephora you can get great things twice a year and maybe thrice adding up the birthday gift from Sephora too!
Fortunately, Sephora holds a spring (in April) and fall (in November) sale for VIB, Rouge, and Beauty Insider members each year. This is when Sephora holds its greatest sale, with discounts ranging from 10% to 20% depending on your level as a VIB, Rouge, or Beauty Insider. So, for starters, don't forget to join their Beauty Insider program.
Sephora Samples
You might love that travel-size pouch but there is another way to get a discount at Sephora too. Sure, it may be tempting to pick up a few travel-sized products while in line at the checkout, why pay for them when you can receive free samples of almost everything in the store? Simply request a little container of whatever you're interested in. Each area - cosmetics, skincare, and scent - allows you to select up to three items.
Frequently Asked Questions
1. Does Sephora's birthday gift expire?
No, the birthday gifts from Sephora do not run out. The 2023 Sephora Birthday Gift can be redeemed by all Beauty Insiders throughout the entire month of their birthday. When cashed in-store, you don't have to buy anything.
2. Which Sephora birthday gift is the best?
This year, the best Sephora birthday gift might be the Glow Recipe skincare, Dior fragrance, Ouai skincare, extra 250 points, NEST fragrance, or Farmacy Clean skincare.
3. How long will these rotating birthday gifts be available?
On average, you can get one of the changing birthday gifts for three months. Last year, the first changing birthday gift had been accessible for almost six months, while the other two were available for three months each.
4. What's Sephora's birthday gift in 2023?
This Ilia cosmetics, Glow Recipe skincare, a Dior perfume, Ouai skincare, an extra 250 points, a NEST perfume, and Farmacy Clean skincare are all free on Sephora's birthday in 2023.
5. Can I still get my Sephora birthday gift after my birthday?
Yes, you can get your birthday gift from Sephora 14 days before and 14 days after your birthday. I actually got my gift a few months after my birthday, on the final day of the year. Of course, how lenient someone is relying on who you talk to.
6. How to get your free birthday gift from Sephora online?
Your 2023 Sephora birthday present can only be redeemed online when you place an order within two weeks before or after your birthday.
7. Can I get my Sephora birthday gifts without spending money?
Absolutely! The most effective method to get a free birthday present from Sephora is to go to the shop. To get your gift online, you have to make a buy.
8. When can I pick up my Sephora birthday gift?
You can get your free birthday gift from Sephora for 15 days prior to or following your birthday, or at any time during the month of your birthday.
9. Can you get Sephora birthday gifts online?
Yes, the Sephora surprise gift can be bought both online and in-store. Follow the above steps to get your free gift.
Frequently Asked Questions