Did you know? Ulta has a terrific no-purchase-required loyalty program that gives you gifts during your birthday month. This year, here's what you can buy as an Ulta birthday present!
But Like others, you also have no idea how to get Ulta beauty birthday gift? When and where will your gift arrive? If I am right then you are at the correct place in this guide you will get to know all the important information and steps you have to follow for getting your Ulta birthday gift Here's all you need to know about this year's Ultimate Rewards FREE beauty gift.
What Is Ulta Birthday Gift 2022?
Ulta offers a different product each month of the year. Previously, they had only one option for the entire year! They've announced the present for each month. They've published additional information about the birthday freebies every quarter. Also, there are many other birthdays offers you can get at Ulta
Ulta has the following Ulta birthday gift offer for you:
Create an Ulta online account and enter your birthdate in the ULTAMATE REWARDS section.
Every year, Ulta birthday gifts are automatically added to your account.
The current gift is the product of the points multiplier plus the free gift.
All birthday month, you will also receive a bonus point multiplier and a free beauty gift.
Customers that have demonstrated a high level of loyalty are rewarded with additional privileges.
There are options for redemption in-store or online.
The Ulta birthday gift is only valid during your birthday month.
Ulta offers a wide range of items. Free shipping is available on orders of $50 or more.
Also, Ulta is offering Ulta coupon $10 off $40 on birthdays.
ULTA BIRTHDAY GIFT MONTH BY MONTH`
Ulta Birthday Gift- January 2022
In January 2022, the Clinique Quickliner For Eyes Intense in Intense Ebony will be Ulta birthday present. This eyeliner has a smudge tip on the other end and is highly pigmented, making it simple to smoke out your look.
It also never has to be sharpened, allowing you to carry it around with you at all times and have it ready to use whenever you need it. The second Ulta birthday gift for January 2022 is Lancôme Advanced Genifique Radiance Boosting Serum.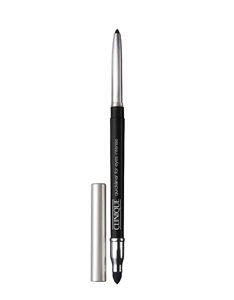 Ulta Beauty Birthday Gift- February 2022
Tarte Sugar Rush – Lash Smoothie Volumizing Hemp Mascara Mini is Ulta's February birthday present, which I just confirmed. You know what? Tarte Sugar Rush is a great method to prepare your lashes for Valentine's Day.
This mascara contains everything you need to make your lashes look fantastic, including a volumizing brush and lash-conditioning ingredients including hemp oil, castor oil, coconut, kiwi, and avocado. It's also available in a little version that you can carry around with you.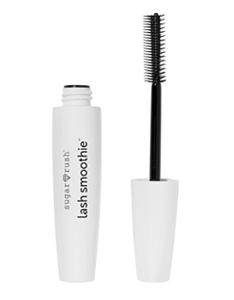 Ulta Birthday Gift- March 2022
A one-step facial cleanser from Philosophy was Ulta's birthday gift in March. This facial cleanser is a huge hit with customers, and it's a surefire best seller.
For those with sensitive skin, Philosophy Purity Made Simple One-Step Facial Cleanser is an excellent option. It's a natural one-step facial cleanser that removes makeup, grime, and other pollutants while gently cleansing the skin. Sulfates, phthalates, parabens, and other harsh ingredients are excluded from the list.
Ulta Beauty Birthday Gift- April 2022
Ulta's April birthday gift is confirmed to be Mario Badescu Facial Spray with Aloe, Adaptogens, and Coconut Water. Are you seeking a unique way to add variation to your skincare routine?
The Aloe, Adaptogens, and Coconut Water Facial Spray by Mario Badescu might be just what you're looking for.

Ulta Birthday Gift- May 2022
Ulta Beauty will be giving away two free birthday gifts in May 2022: the IT Cosmetics Superhero Elastic Stretch Volumizing & Lengthening Mascara and the Clinique Quickliner for Eyes Intense in Intense Ebony.
Look no farther than the Superhero Volumizing & Lengthening Mascara if you're seeking for a great extending mascara. This mascara is fantastic since it volumizes, lengthens, and expands your lashes.
Ulta Birthday Gift- June 2022
The 2022 Ulta June birthday present is Tula The Cult Classic Purifying Face Cleanser, which was recently released. The TULA Face Cleanser is a cooling probiotic gel cleanser that cleans deep into pores without peeling or over-drying the skin.
It's difficult to find a cleanser that is gentle on your skin while also removing pollutants. There's no better solution for cleaning the face than one of Tula's cult classics.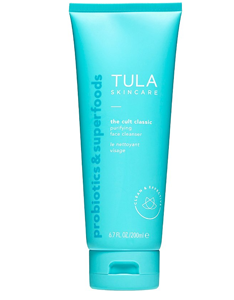 Also, Save Lots of your money Great Clips Haircut
Ulta Birthday Gifts- July 2022
Ulta will receive Lancôme Lash Idôle Lash-Lifting & Volumizing Mascara as a birthday present in July, according to Reddit sources. Without clumping, it instantly lifts, lengthens, and volumizes your lashes.
It's tough to find clump-free mascara that volumizes and lifts lashes. Most mascaras are either excessively heavy and clumpy or don't provide adequate volume.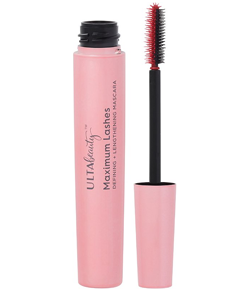 Ulta Birthday Gift- August 2022
According to Reddit sources, Ulta's August birthday present will be Estée Lauder Mini Advanced Night Repair Synchronized Multi-Recovery Complex Serum. In the realm of beauty, this serum is a must-have.
This skin care product contains CHRONOLUX Power Signal Technology, which supports the skin's natural ability to repair and keeps it looking young, vibrant, and healthy.

Ulta Beauty Birthday Gift- September 2022
Drybar Prep Rally Prime & Prep Detangler will be Ulta's September birthday present, according to Reddit insiders. This lotion shields hair from heat and prepares it for the greatest results from styling tools, making it easier to get the right style with less effort.
It's a vegan and cruelty-free shampoo with a wonderful Noir scent that's perfect for all hair types, and it's Ulta's birthday gift this month!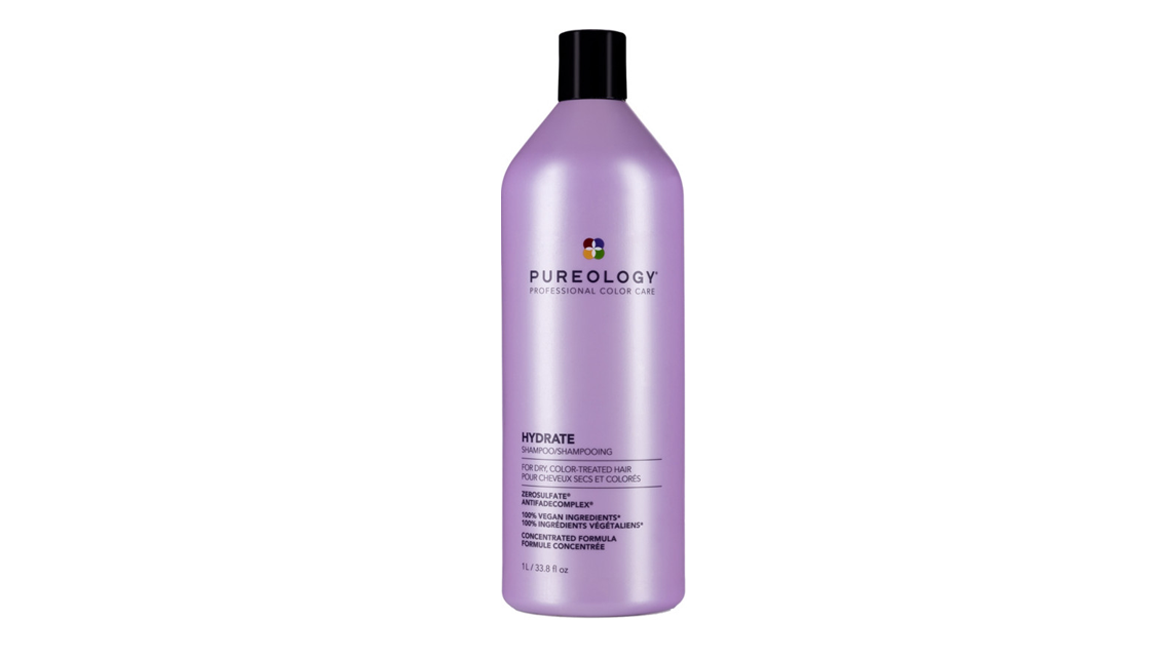 Ulta Birthday Gift- October 2022
According to Reddit sources, OLAPLEX No.3 Hair Perfector will be Ulta's October birthday present. This concentrated treatment fortifies hair from the inside out, minimizing breakage and boosting its appearance and feel.
By healing damaged and safeguarding hair structure, it will restore your hair's healthy appearance and texture. Nuts, phosphates, phthalates, sulfates, gluten, DEA, aldehydes, and formaldehyde are all absent from Olaplex.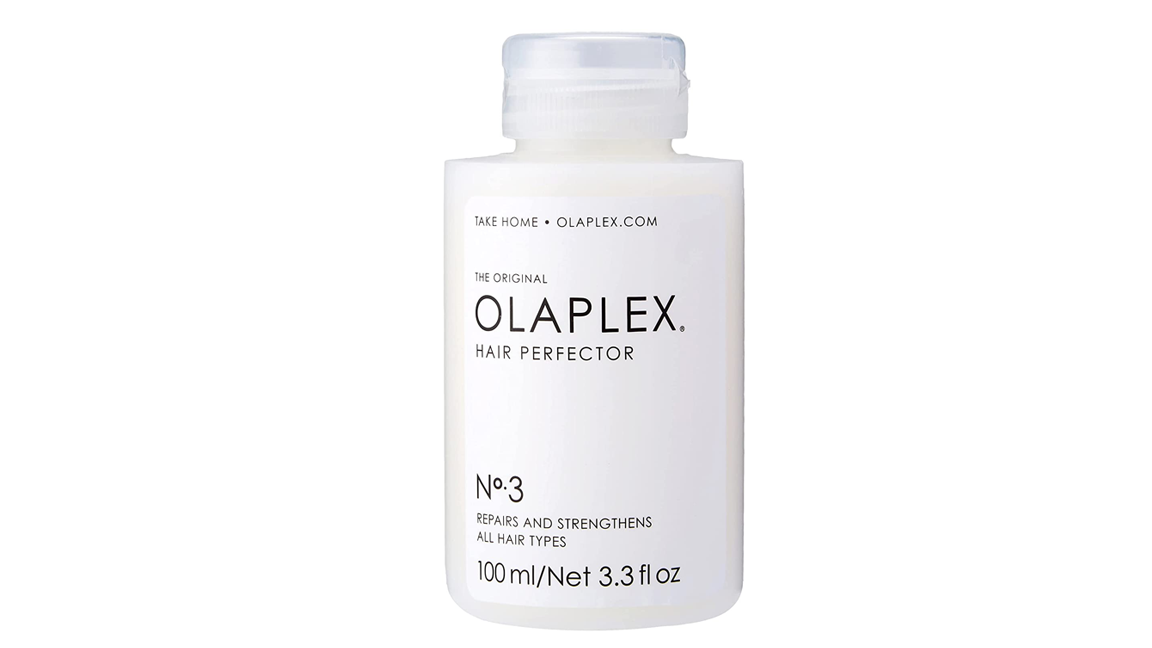 Ulta Beauty Birthday Gift- November 2022
According to Reddit sources, Ulta's November birthday present will be Clinique Moisture Surge 100H Auto-Replenishing Hydrator Moisturizer. Clinique Moisture Surge is a refreshing gel cream that can be used to rejuvenate your skin.
This moisturizer is a light, oil-free product that keeps skin hydrated for up to 100 hours. The formation of an internal water source for the skin is aided by using auto-replenishing technology.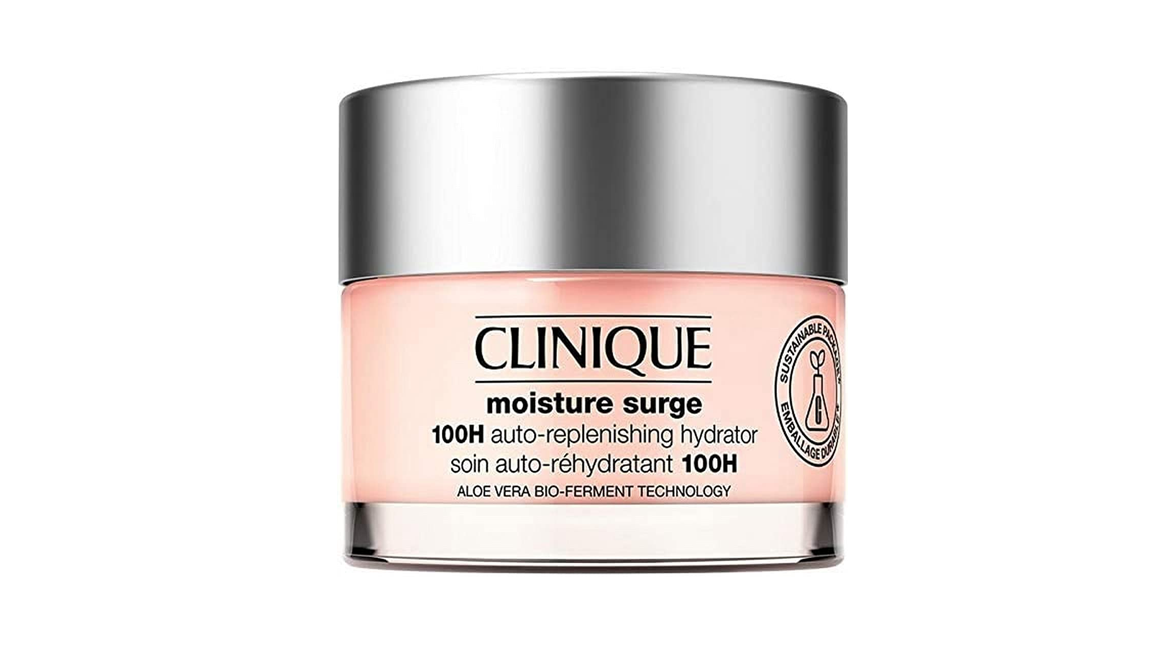 Ulta Birthday Gift- December 2022
The Ulta Beauty Birthday Gift for December 2022 is Beauty Bio Bright Eyes Colloidal Silver Eye Gels. The colloidal silver and collagen in the Bright Eyes cooling eye gels from BeautyBio instantly reduce puffiness, brighten, and fill in fine lines."Pure Colloidal Silver causes skin rejuvenation after just 10 minutes of treatment, giving the appearance of ten hours of rest."
Another gift you can get is Intense Ebony Clinique Quickliner For Eyes Travel Size. A velvety pencil with the intensity of a liquid liner! Easy to apply, never needs sharpening, and stays in place all day! (A $10 value) This is a one-of-a-kind present that can only be obtained on the internet.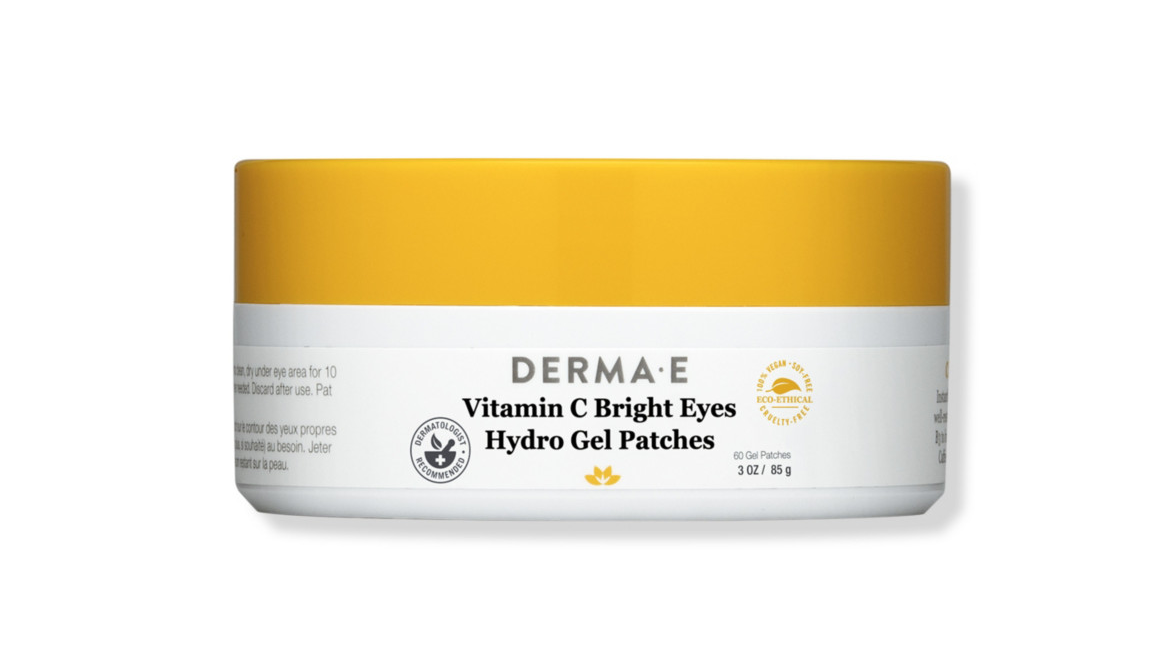 HOW TO GET A FREE ULTA BEAUTY BIRTHDAY GIFT
Ulta Beauty gives each Ultimate Rewards (their retail rewards program) member a FREE gift throughout their birthday month. The discount on your gift is only available to Ultamate Rewards members who have opted in to receive emails.
Ulta will send you a scannable coupon for the gift on or after your birthday. Your gift is valid for 30 days and can be used both online and in-store. You will also receive a $10 off coupon if you are a Platinum or Diamond Rewards member. In addition, during the month of their birthday, EVERY member receives double points.
Step-by-Step Instructions For Getting A Birthday Gift From Ulta Beauty
Create an Ultamate Rewards account and enter your email address if you haven't already.
You will receive an email at the beginning of each month offering 2X Bonus Points on all purchases made during the calendar month of your birthday.
Keep an eye out for the email, which may arrive at the beginning of your birthday month, on your birthday, or shortly after.
You can activate the additional points offer (included in your birthday email or through your Ultamate Rewards account).
In your birthday email, you'll see a coupon for a birthday gift. (This can be printed or scanned from your phone at the store.)
You can redeem your birthday present coupon online at Ulta Beauty by searching "birthday gift" or clicking the product link in your birthday email.
You can redeem your present at the store (or online).
Enjoy your shopping throughout the month!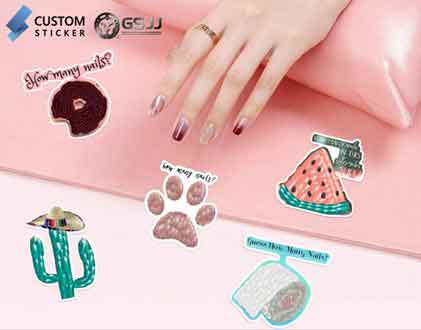 Beautiful girls always love all kinds of elaborate birthday gifts, and she will be very happy if you prepare a cosmetic product that she will love. But don't forget that popular products are well known, so why don't you add some unique ingredients to this gift? You can choose a custom sticker, like some cute patterns, or a picture of her, or even a text based on a confession, all of which will make your gift the most special one and she will be amazed at your thoughtfulness Customize Now Go to CustomSticker
Wrapping Up
Don't let the Ultamate Rewards Program pass you by. Joining is absolutely free, and you'll receive fantastic benefits such as a free Ulta beauty birthday gift and double points for the whole month of your birthday.
Every dollar you spend also earns you one point, which you can use online and in-store. Like most point systems, your bonuses improve as you pay more! Go to the website to register for Ultimate Rewards and learn more about the program.
Frequently Asked Questions
Yes! Every Ultamate Rewards member receives a FREE gift during the month of their birthday. You must be an Ultamate Rewards member who has opted in to receive emails to receive the discount on your gift.
Product samples are already thrown into bags at Sephora and Ulta Beauty's checkout counters, and they will continue to do so.
After your Ultamate Rewards account is linked to your Ulta.com account, you may change your personal information in one place.
If you lost track of your Ulta birthday discount In your communication to customer service, please provide your member number and email address. They answer with a promo code that you may use to apply for and receive your birthday gift.
Unfortunately, the answer is no. The Ulta Beauty Birthday Gifts for 2022 are determined by your birthday month. While there may be some flexibility based on the friendliness of the person checking you out and the availability of products, you can normally only use your Ulta Beauty birthday gift card to purchase the item listed on the card.